Nara-tives: Nara Park
Nara is a city south of Kyoto and that's where we decided to stay for the next little while here. It's a smaller city but cheaper and quieter to be in than Kyoto, especially during the cherry blossom season. Nara and Kyoto are known for the many temples and shrines scattered throughout the region. We explored the outskirts of the famous Nara park at night and here are some pictures of the five storey pagoda and some deer.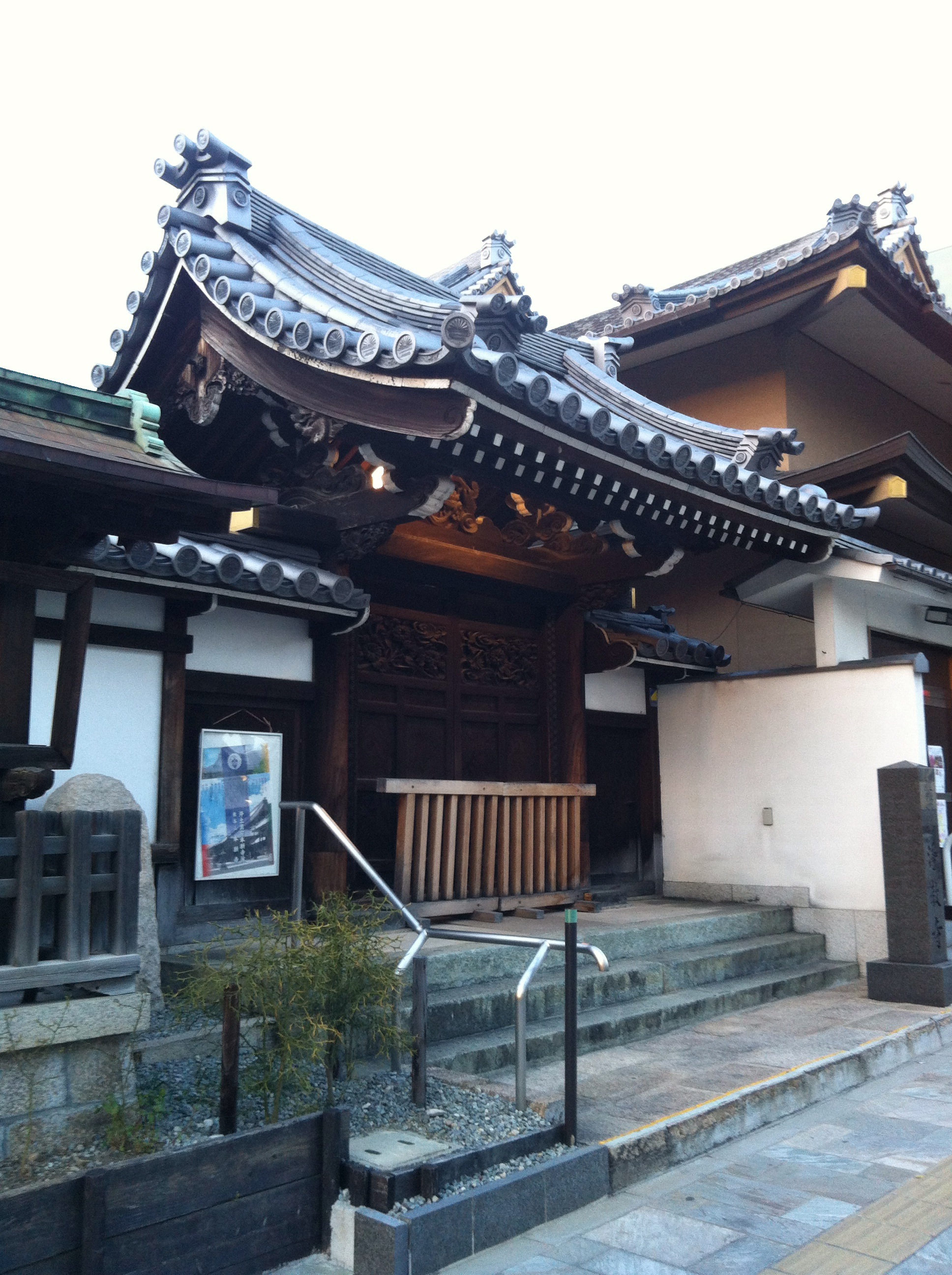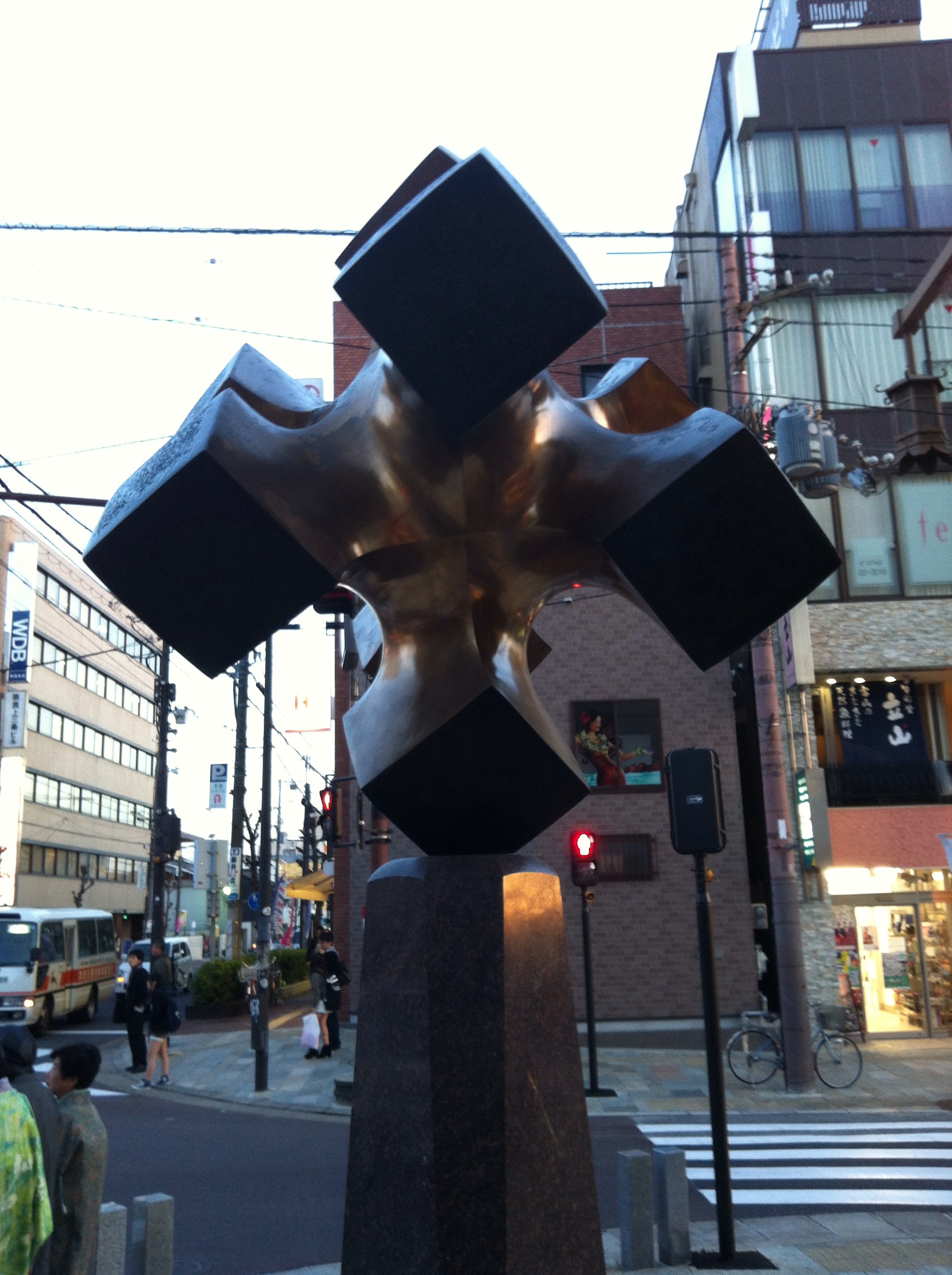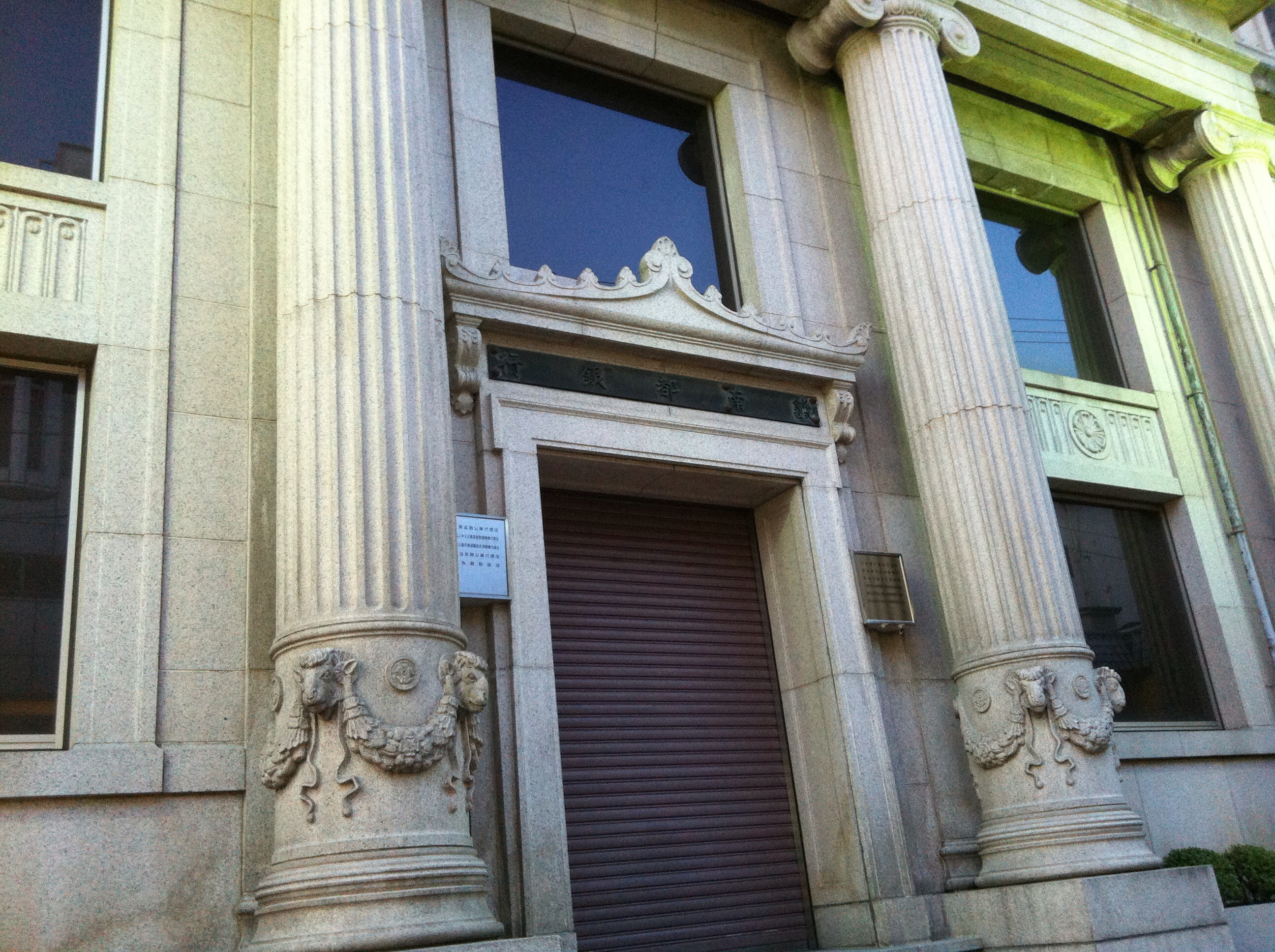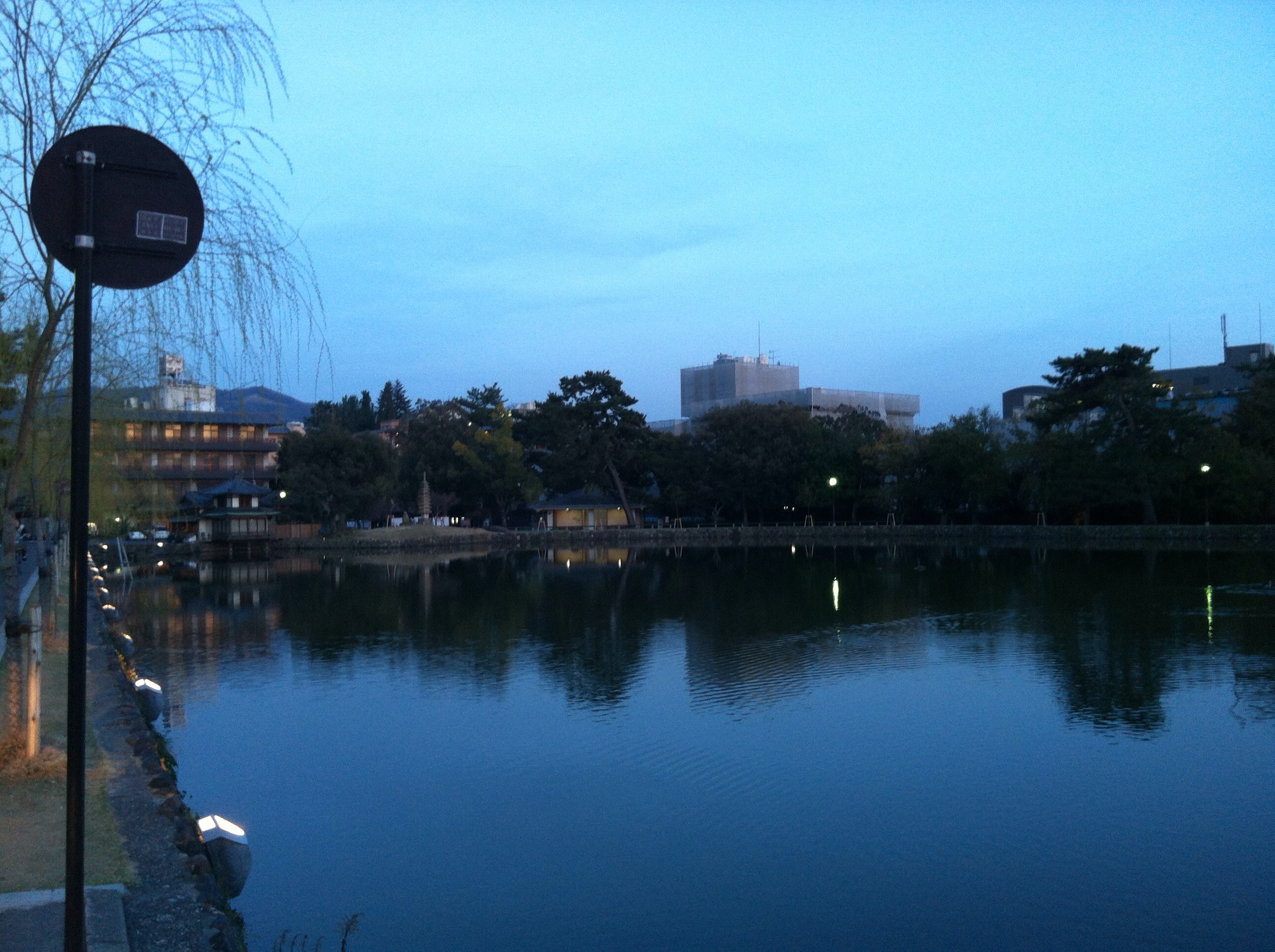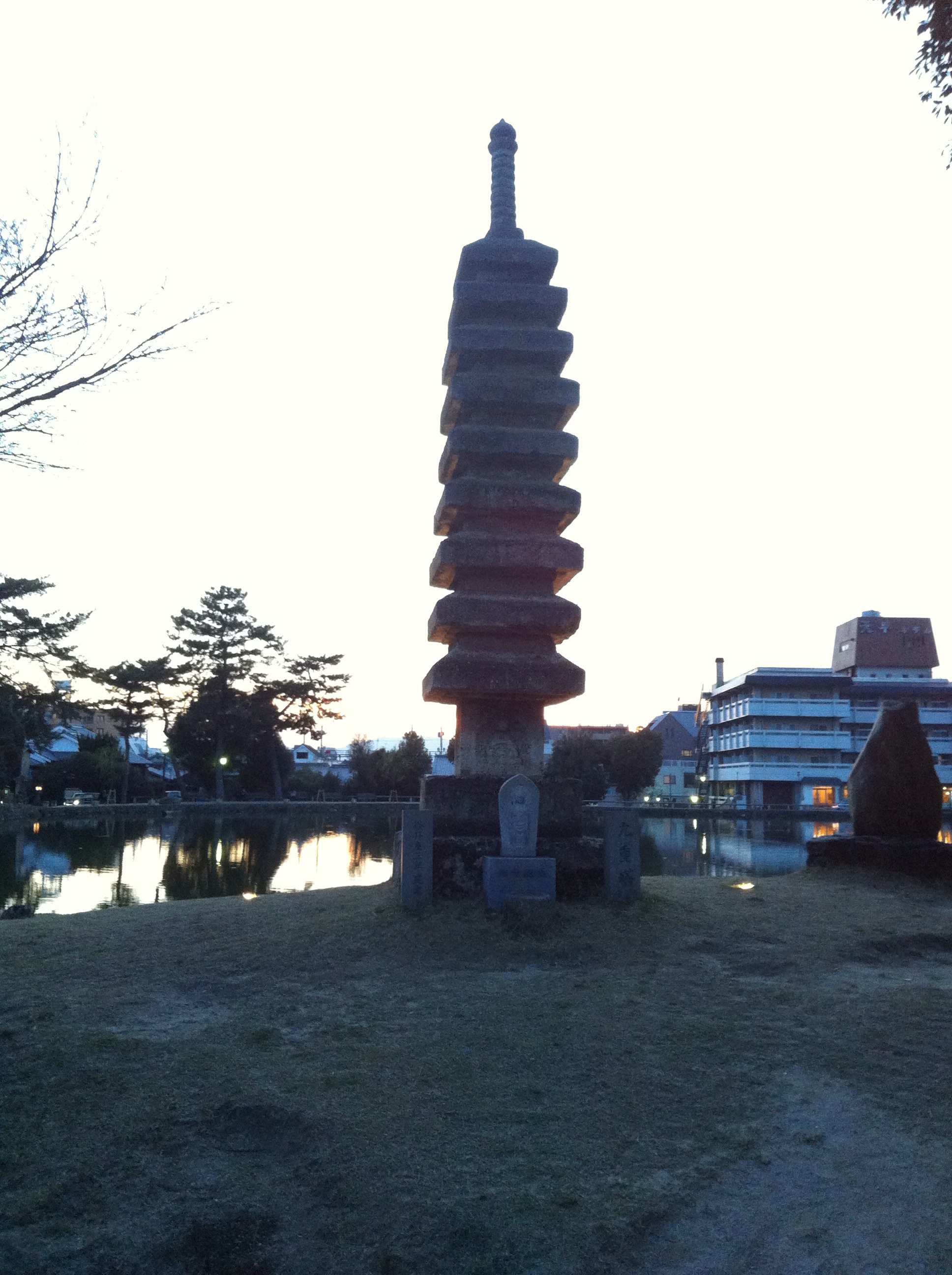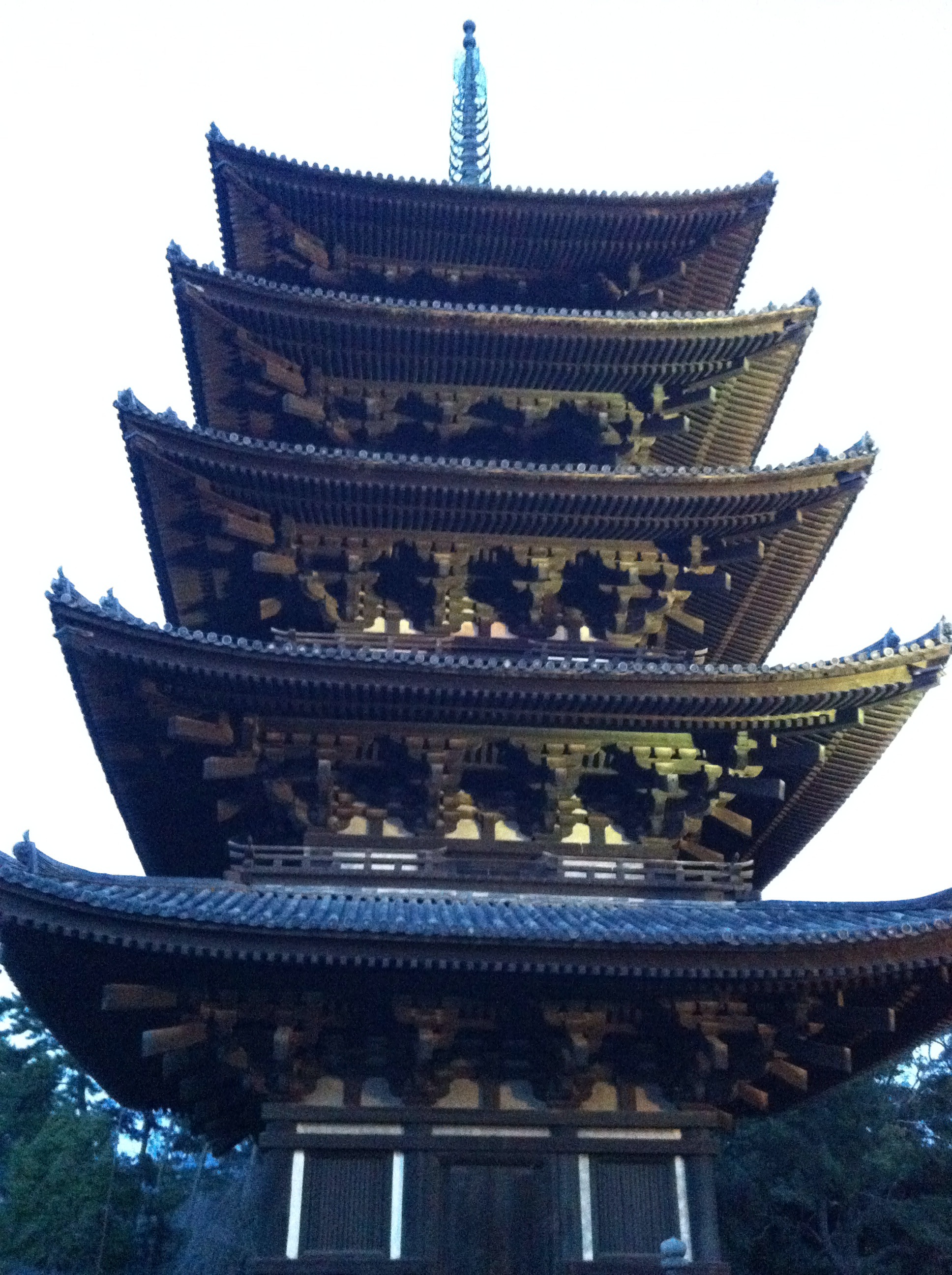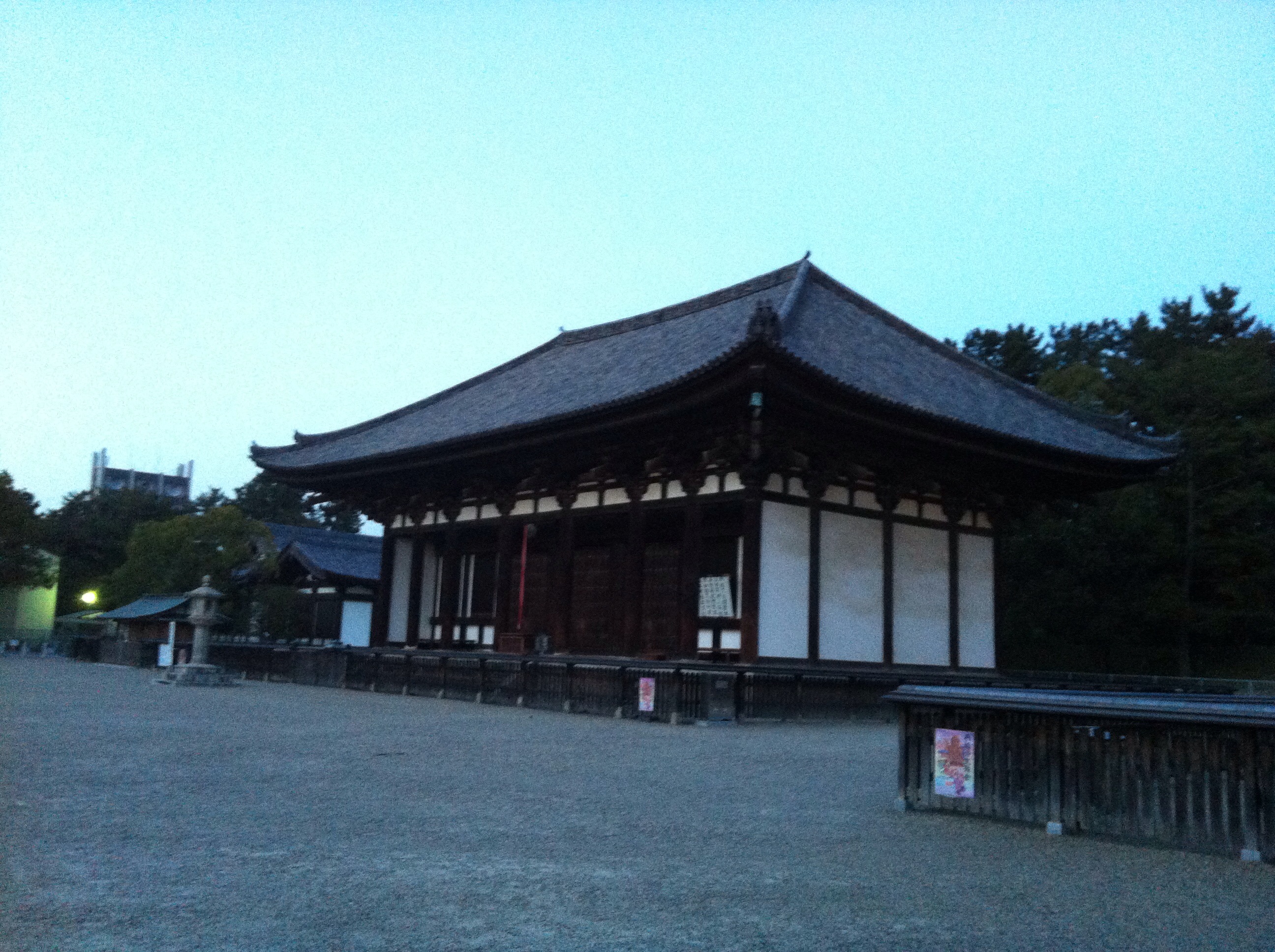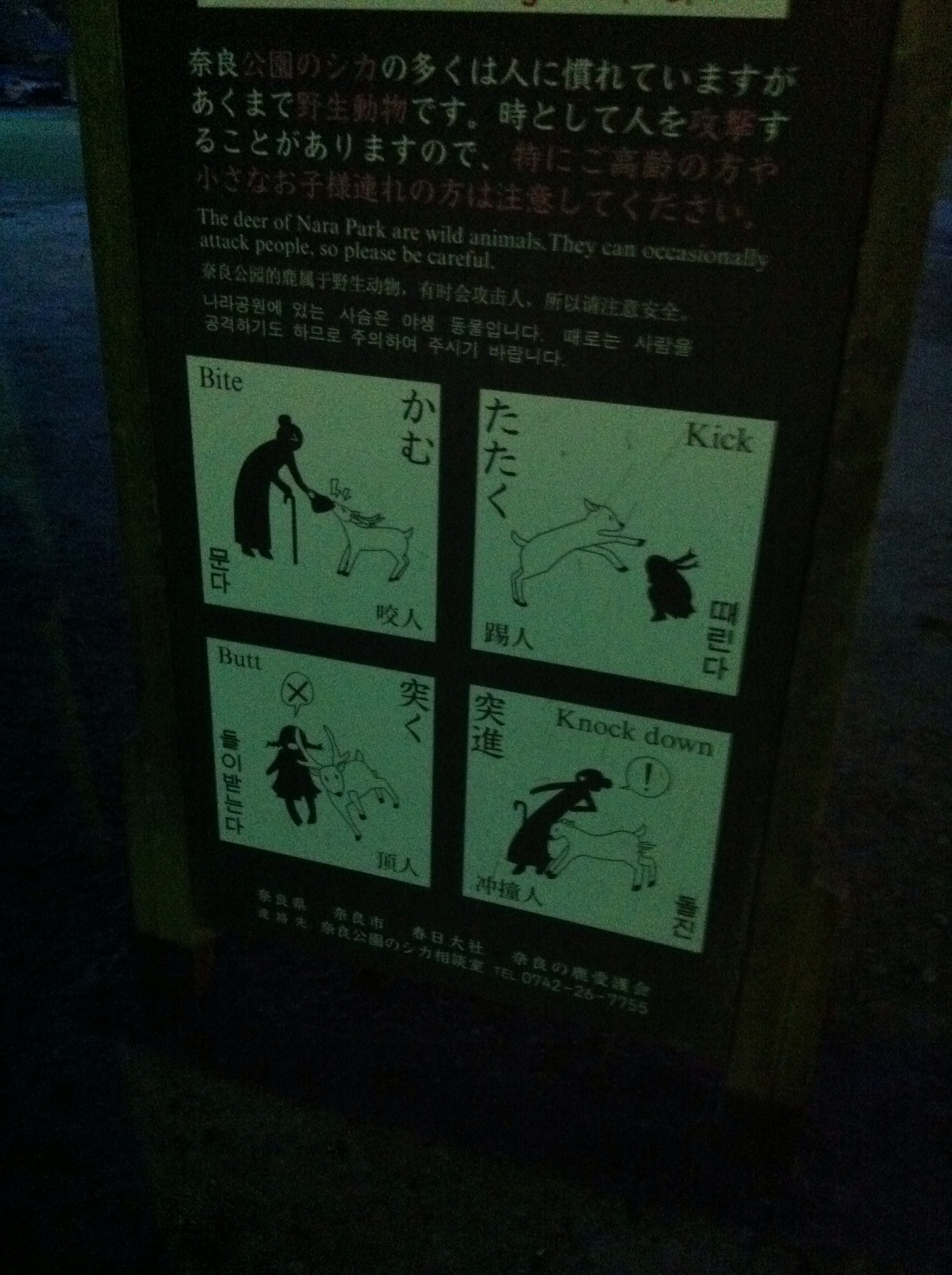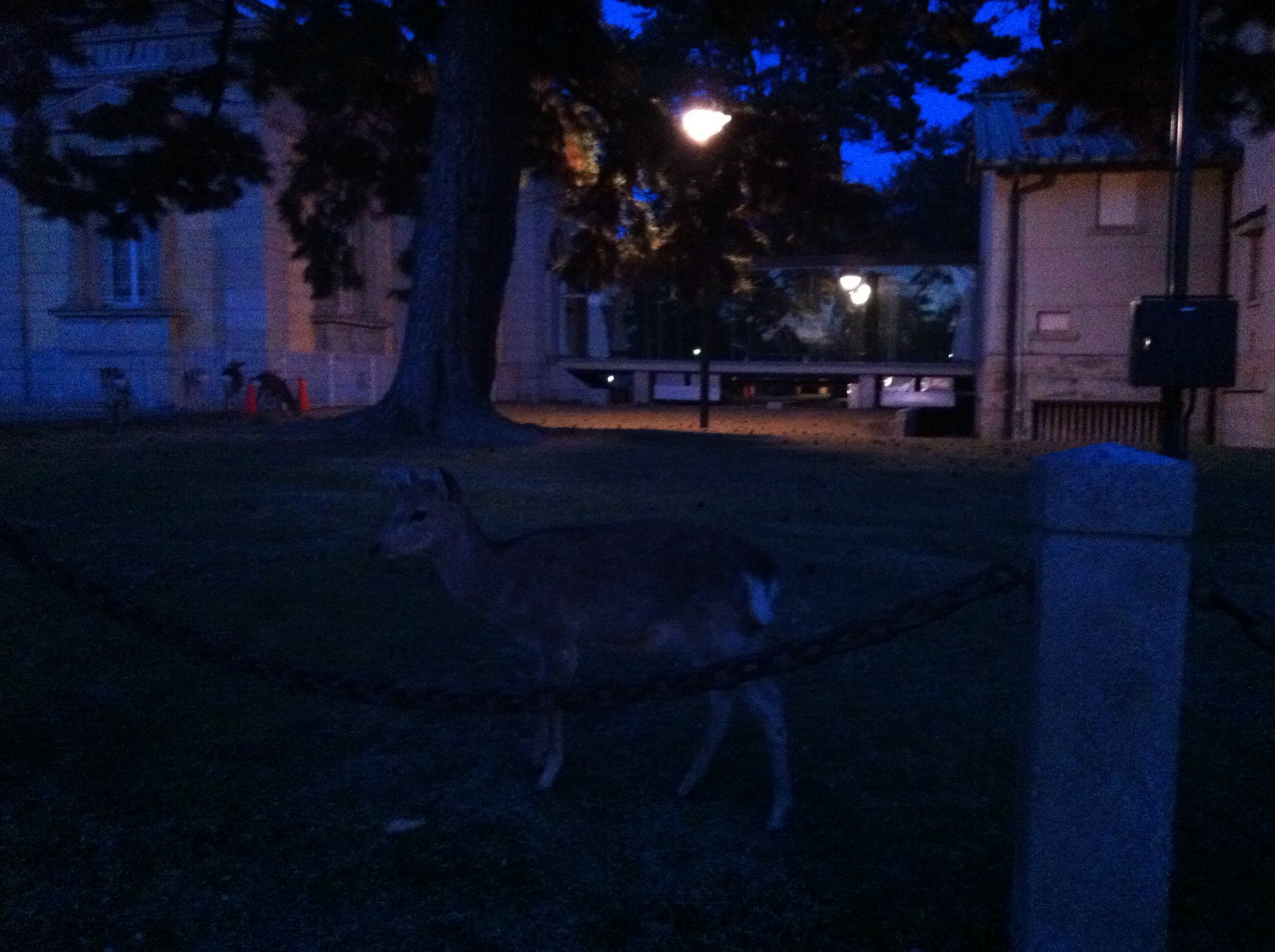 Next day we rented some bikes from Nara-rent-a-cycle to explore Nara Park. We wouldn't have been able to get around to so many places in a short amount of time without our bikes, so it's definitely worth the money. So the deer are everywhere. They are very tame and friendly (although some have their antlers removed) and they absolutely bow to you. You can also buy deer crackers for them, but we just fed them our apple cores, which they didn't seem to mind at all.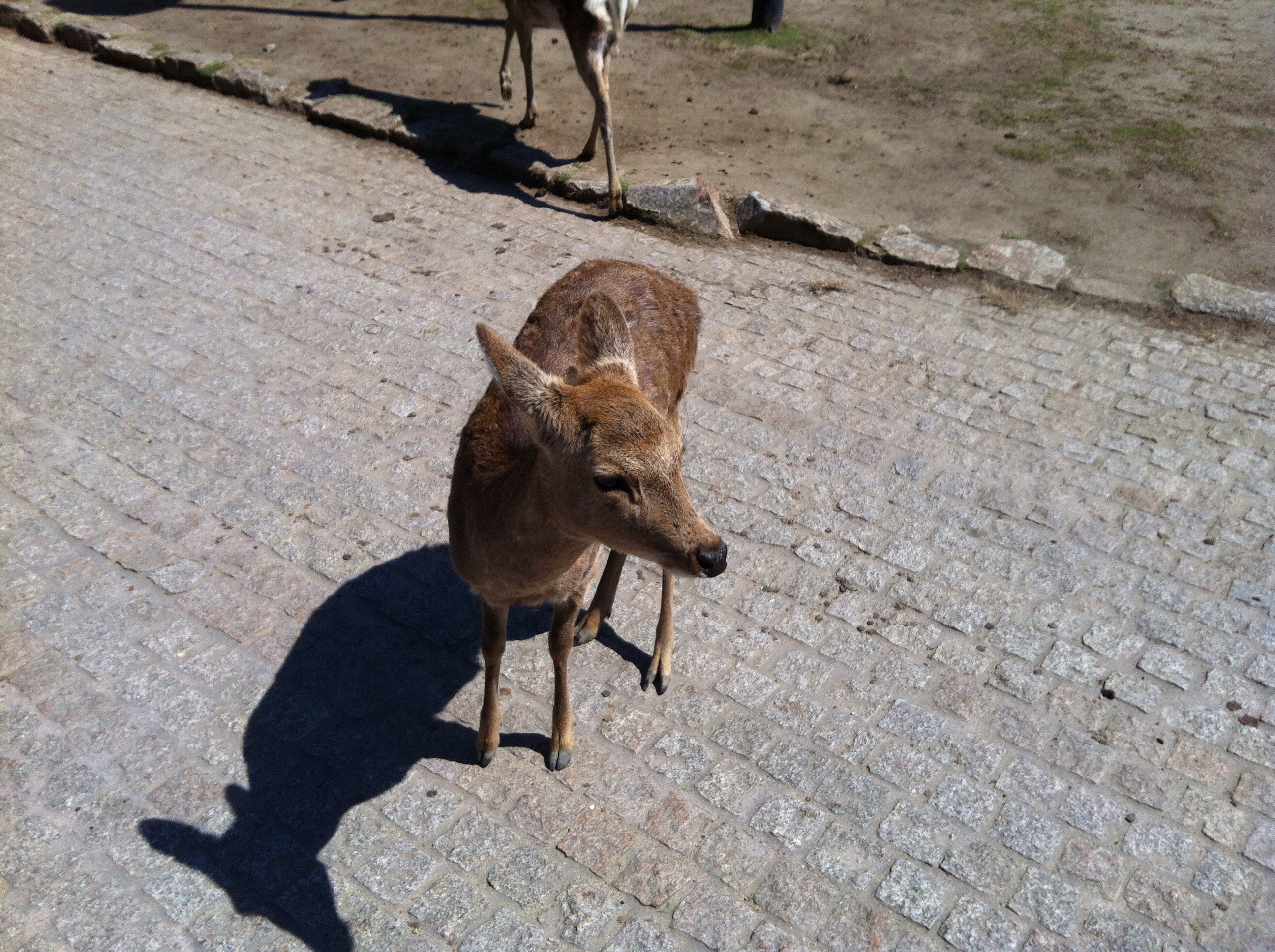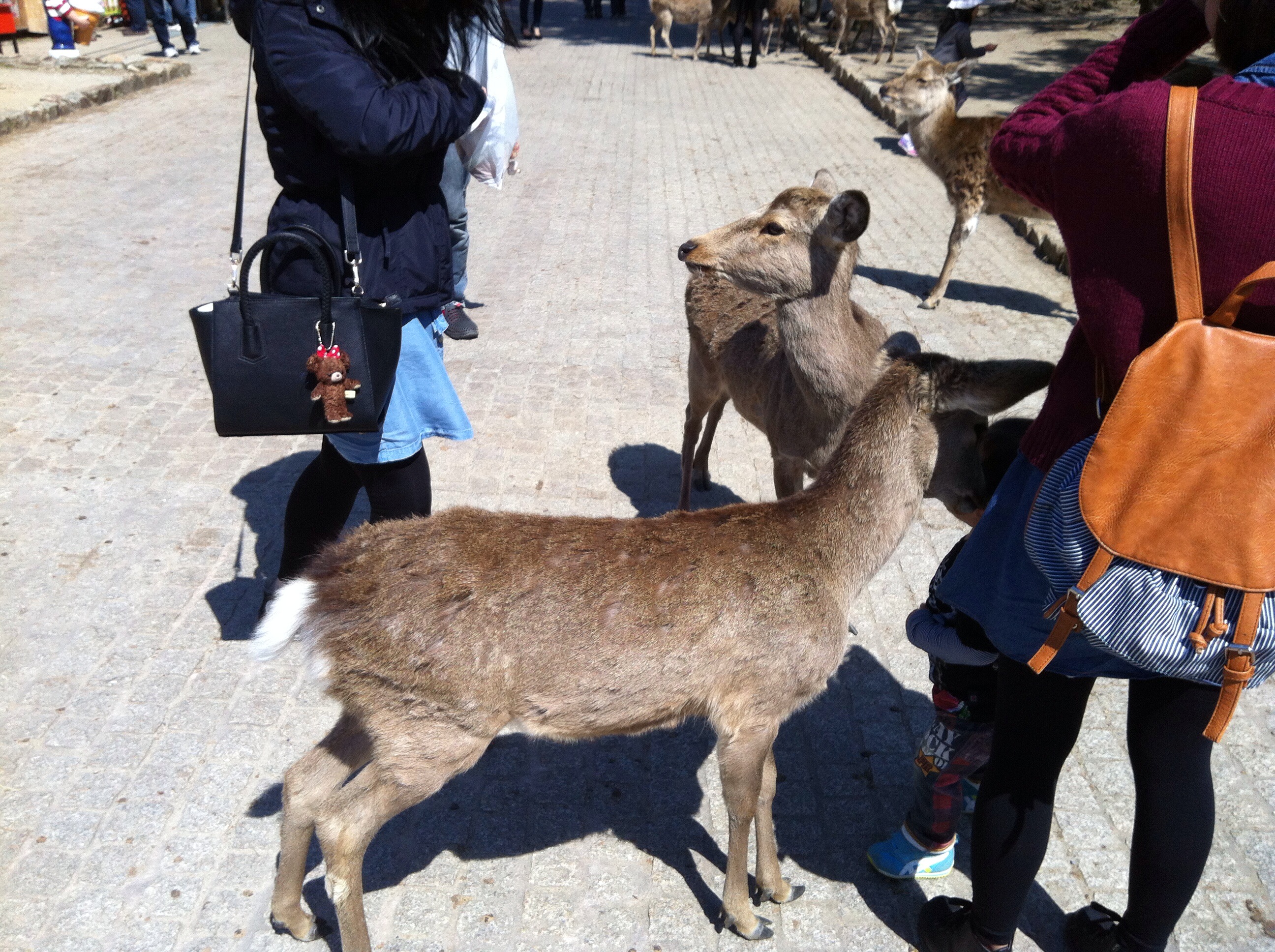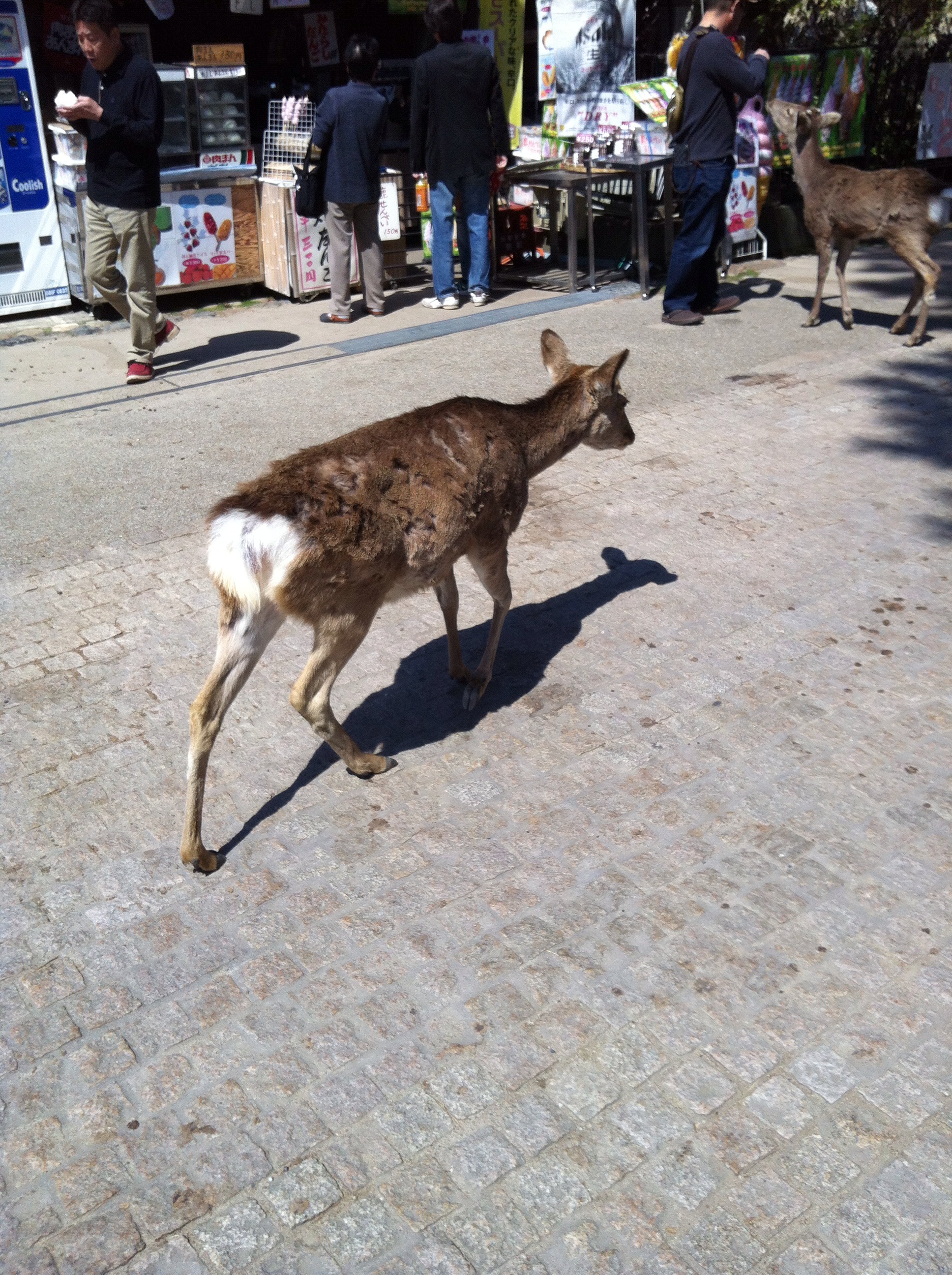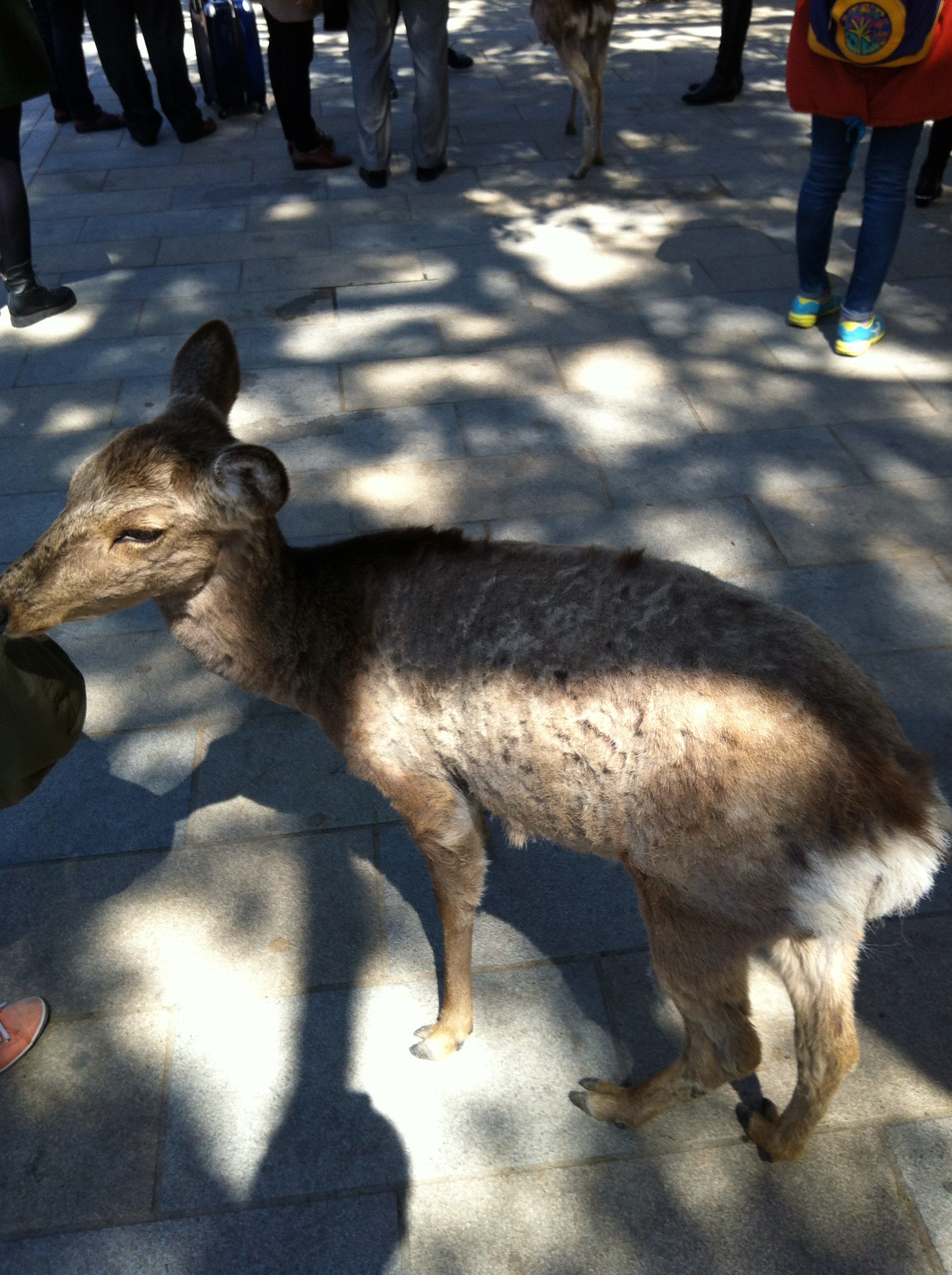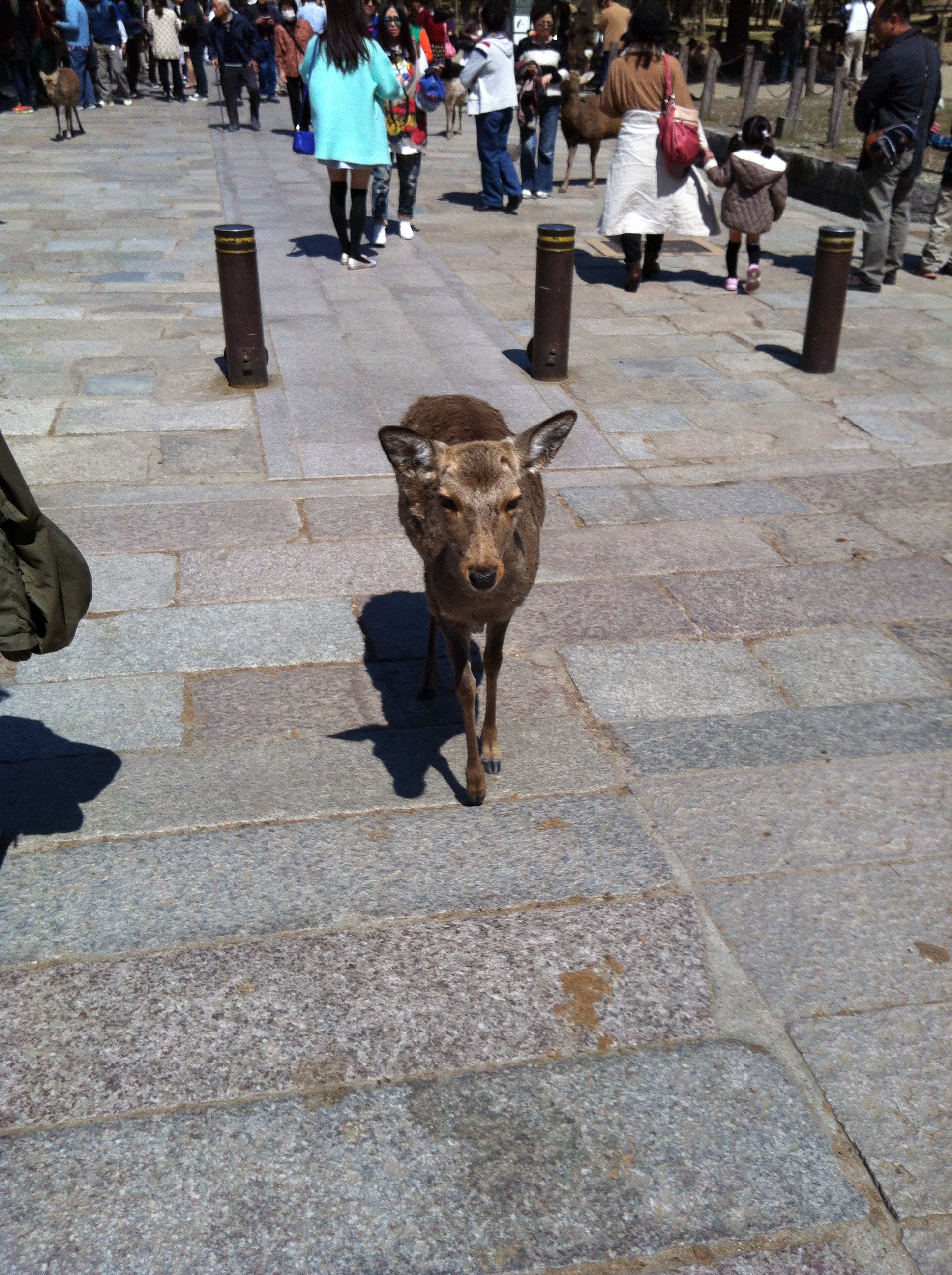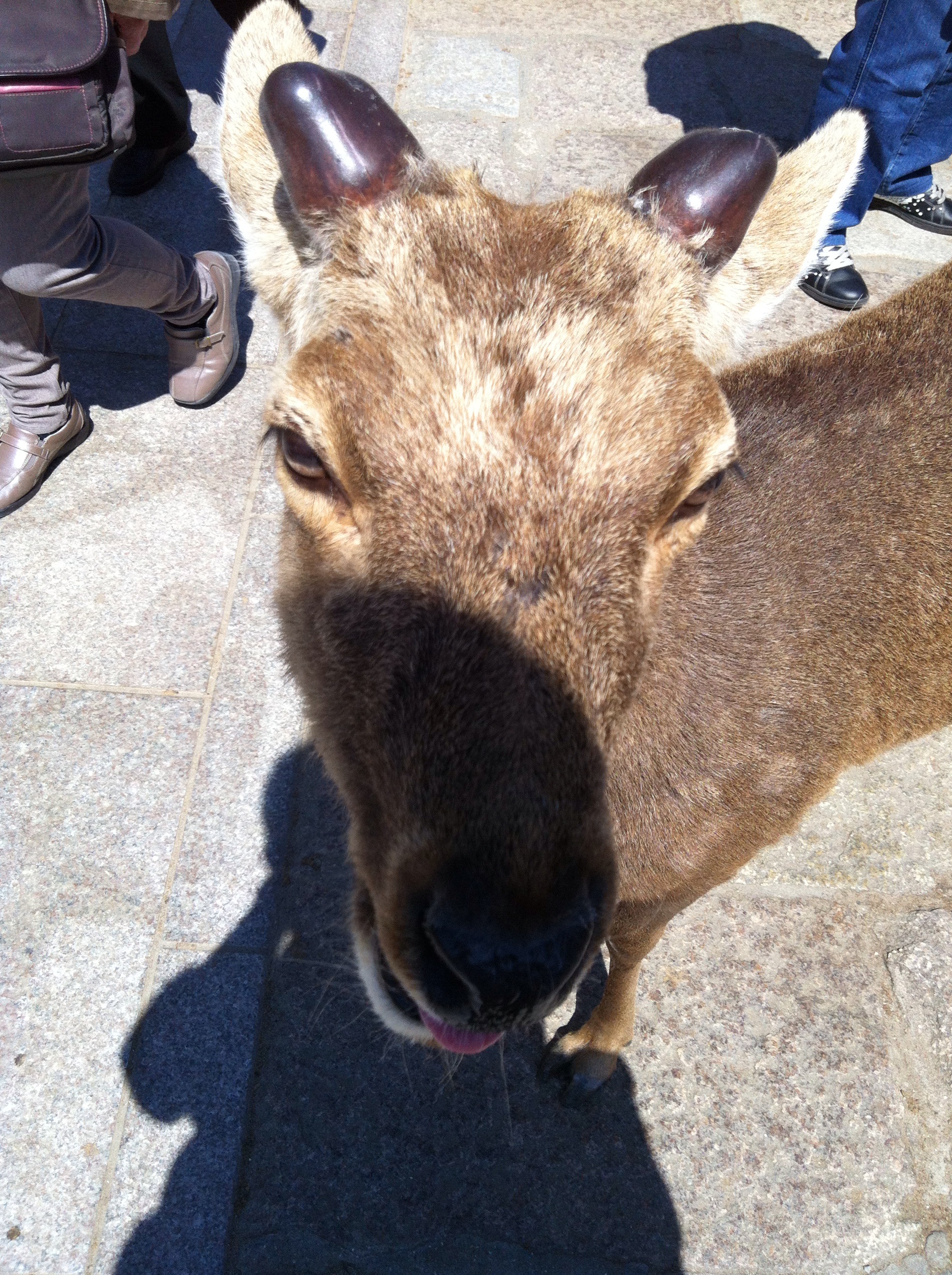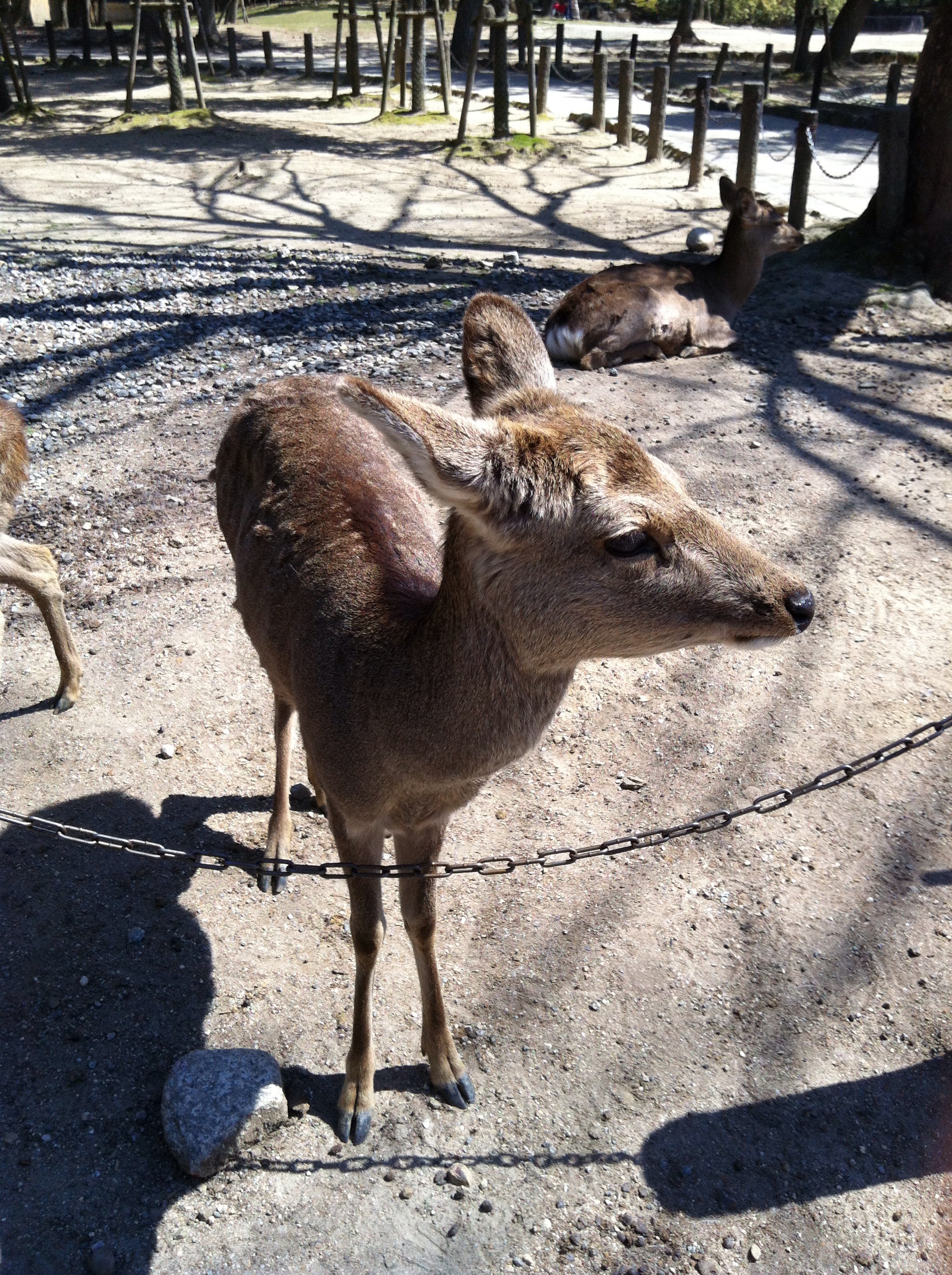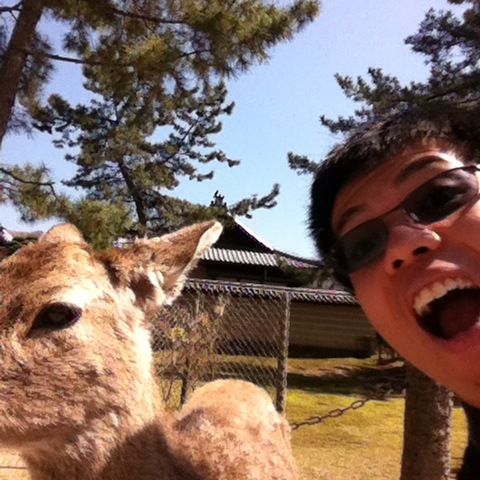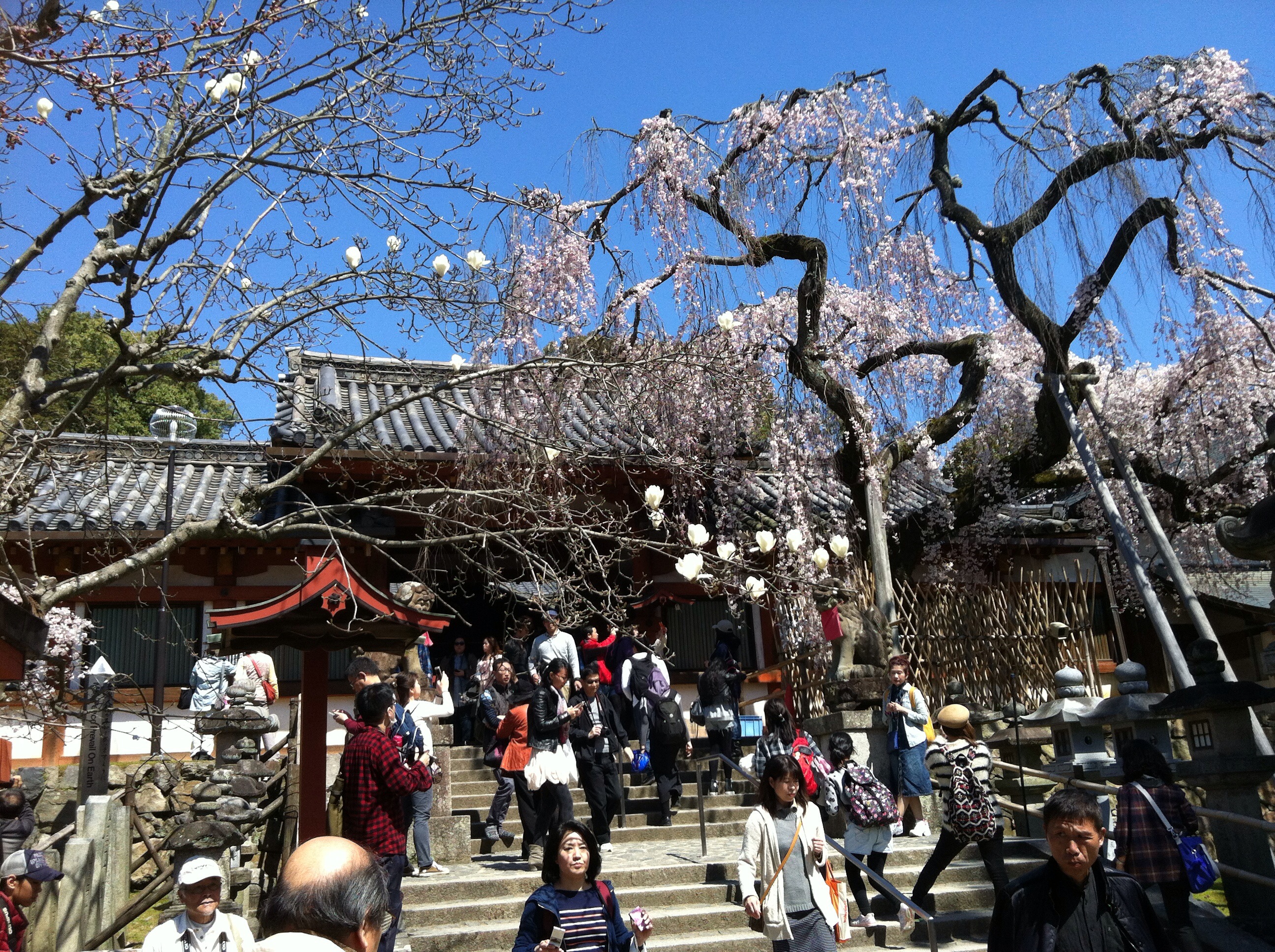 There are so many temples and shrines. It is easy to forget the names of them all. Below is Todaji Temple and the Daibitsuden, but we decided not to pay for this one.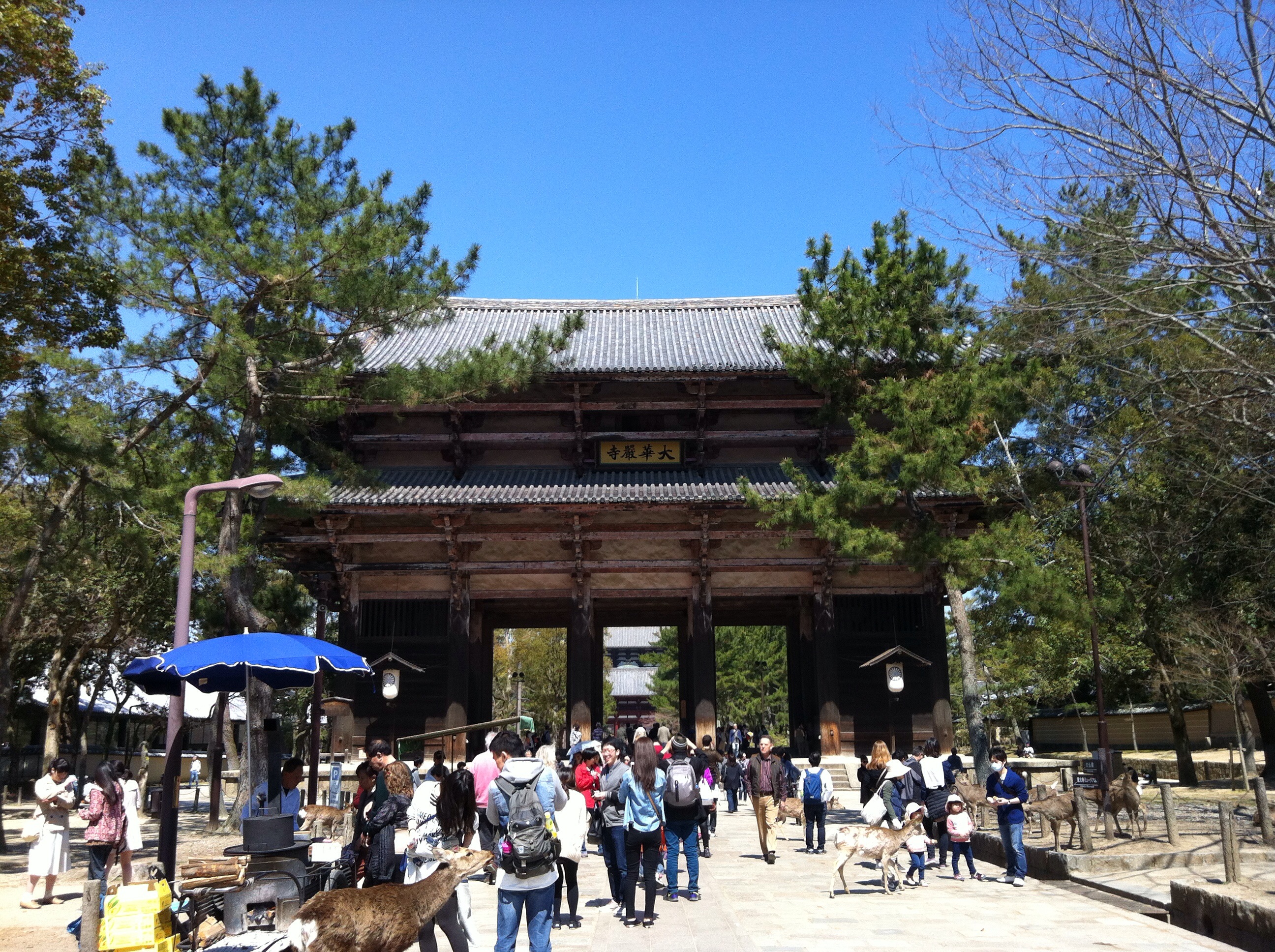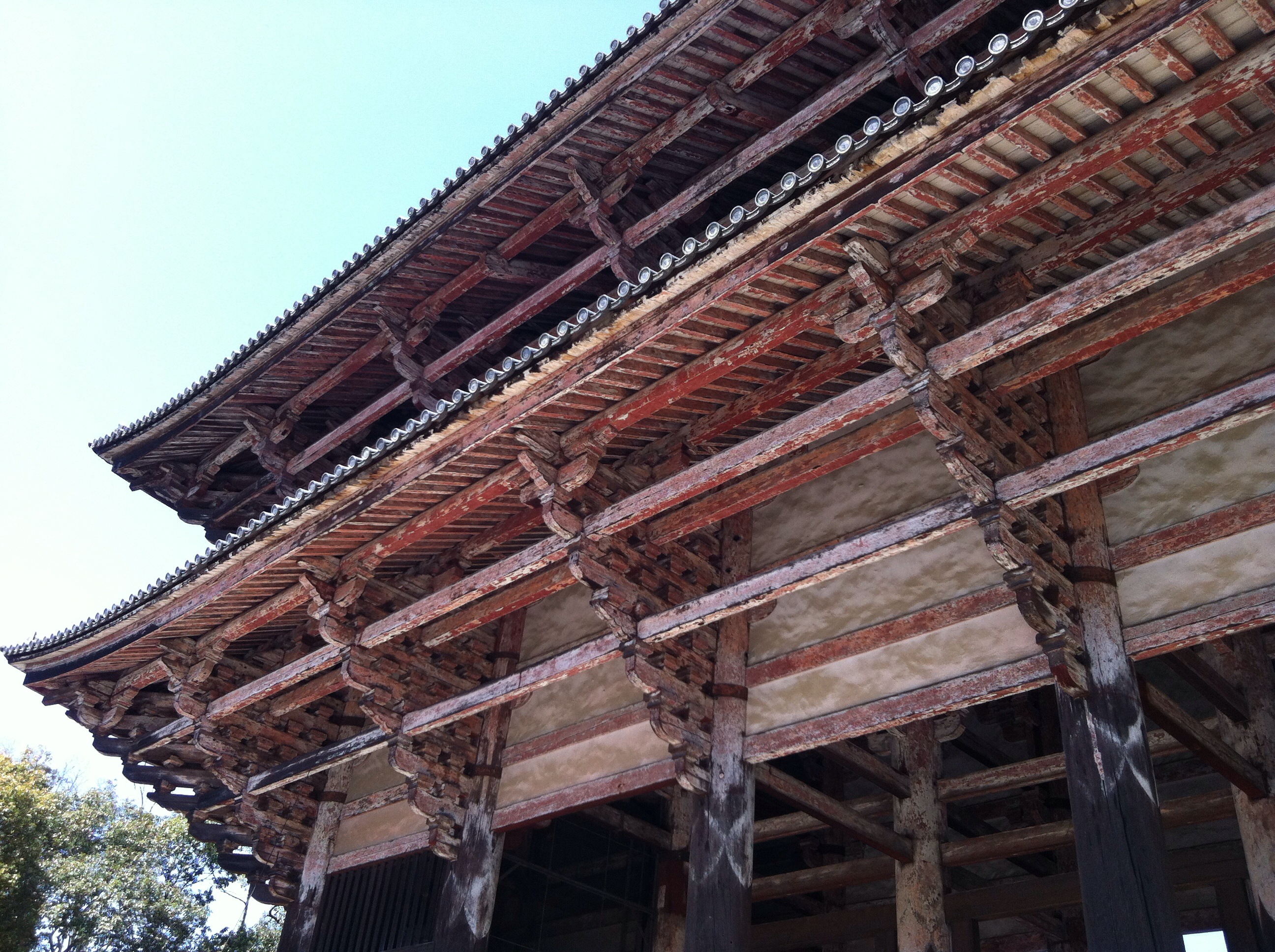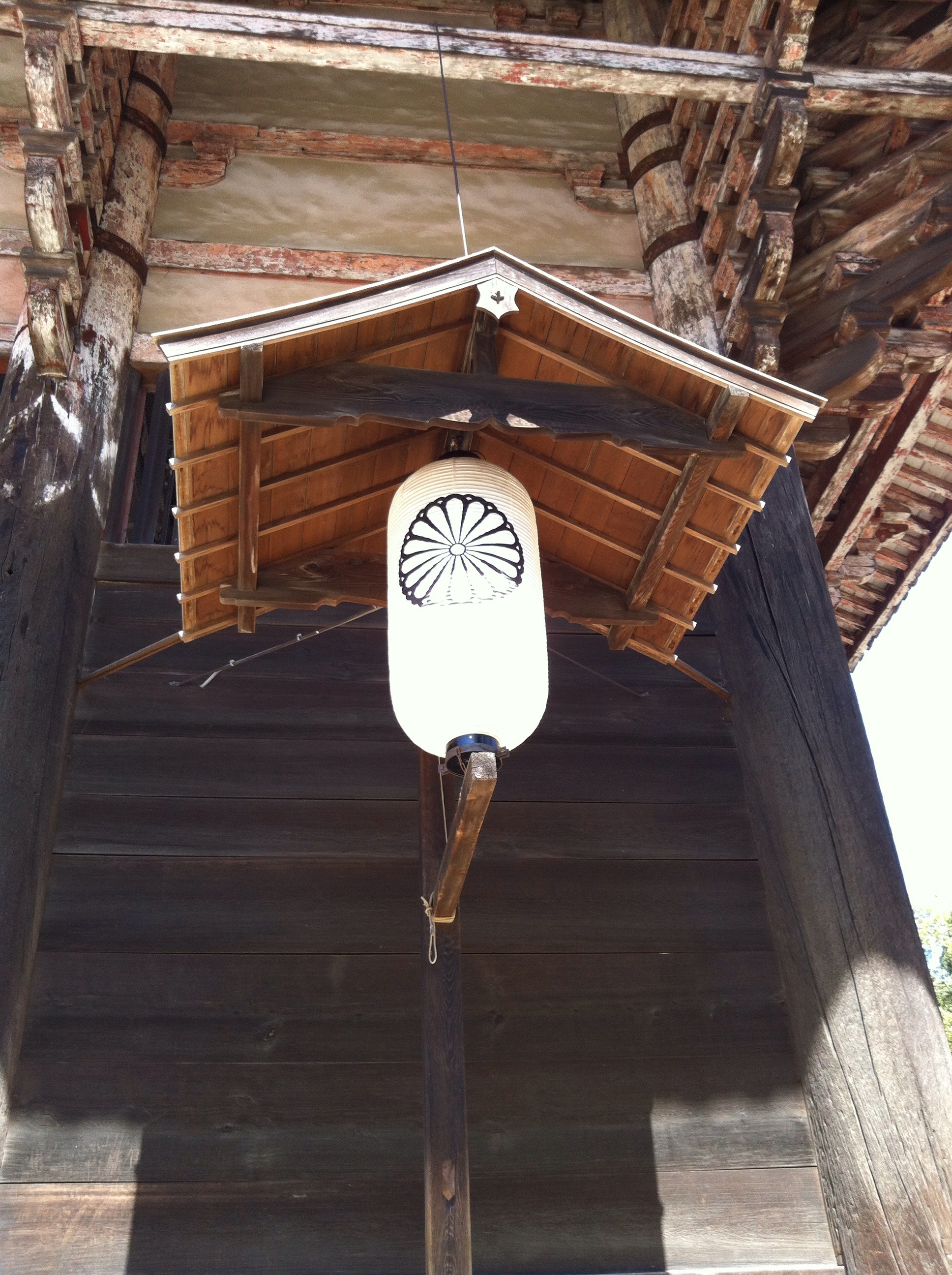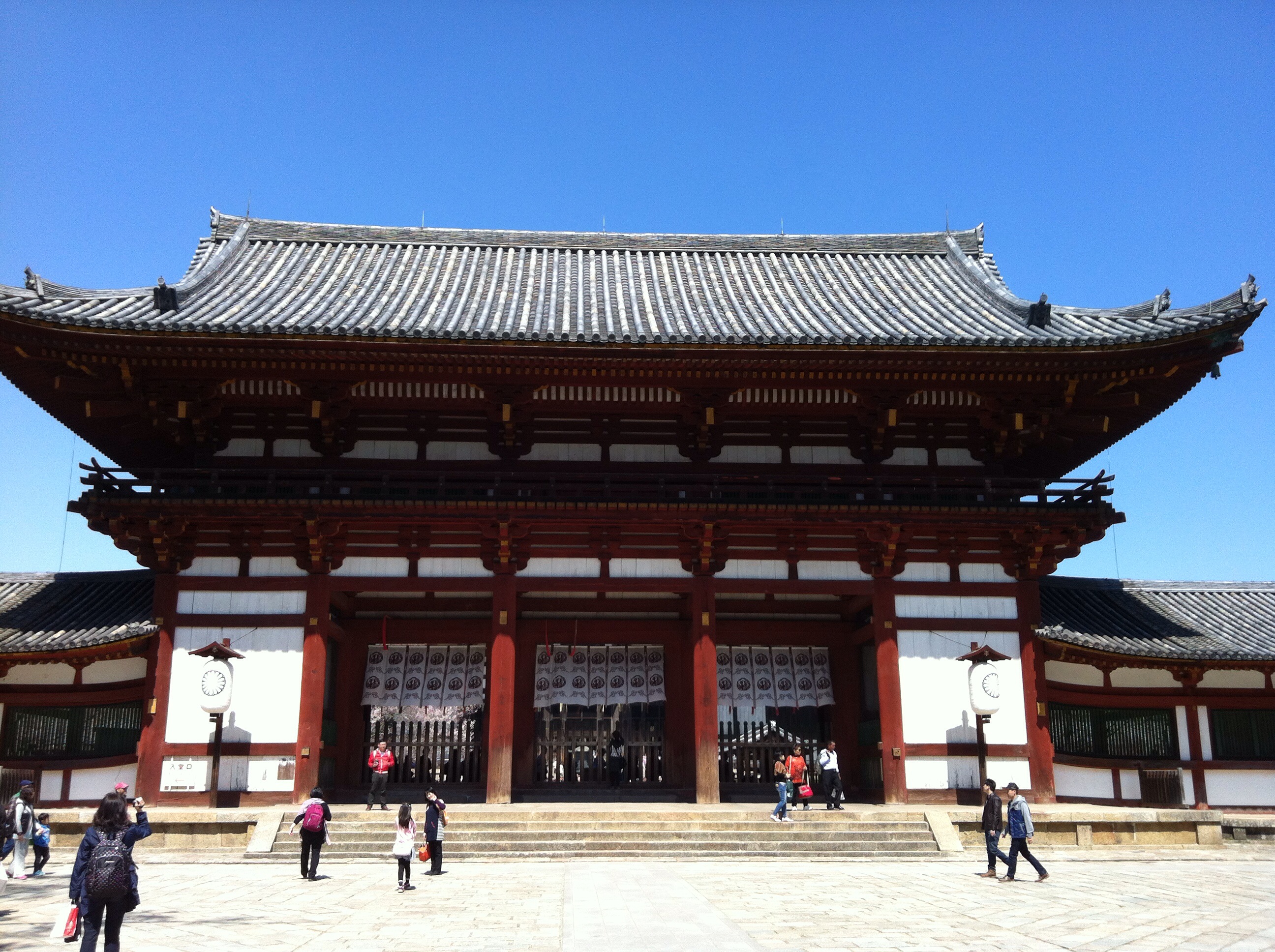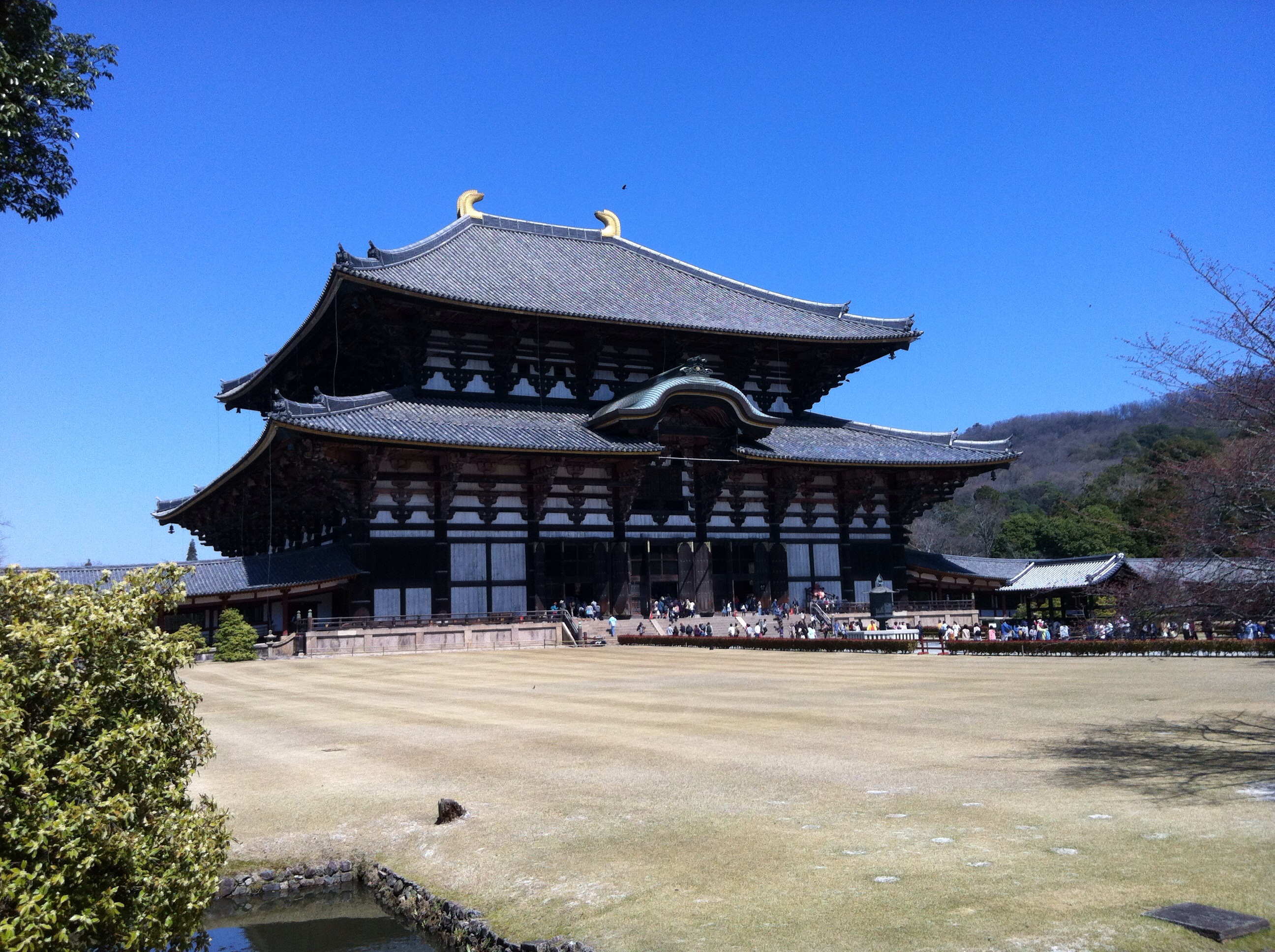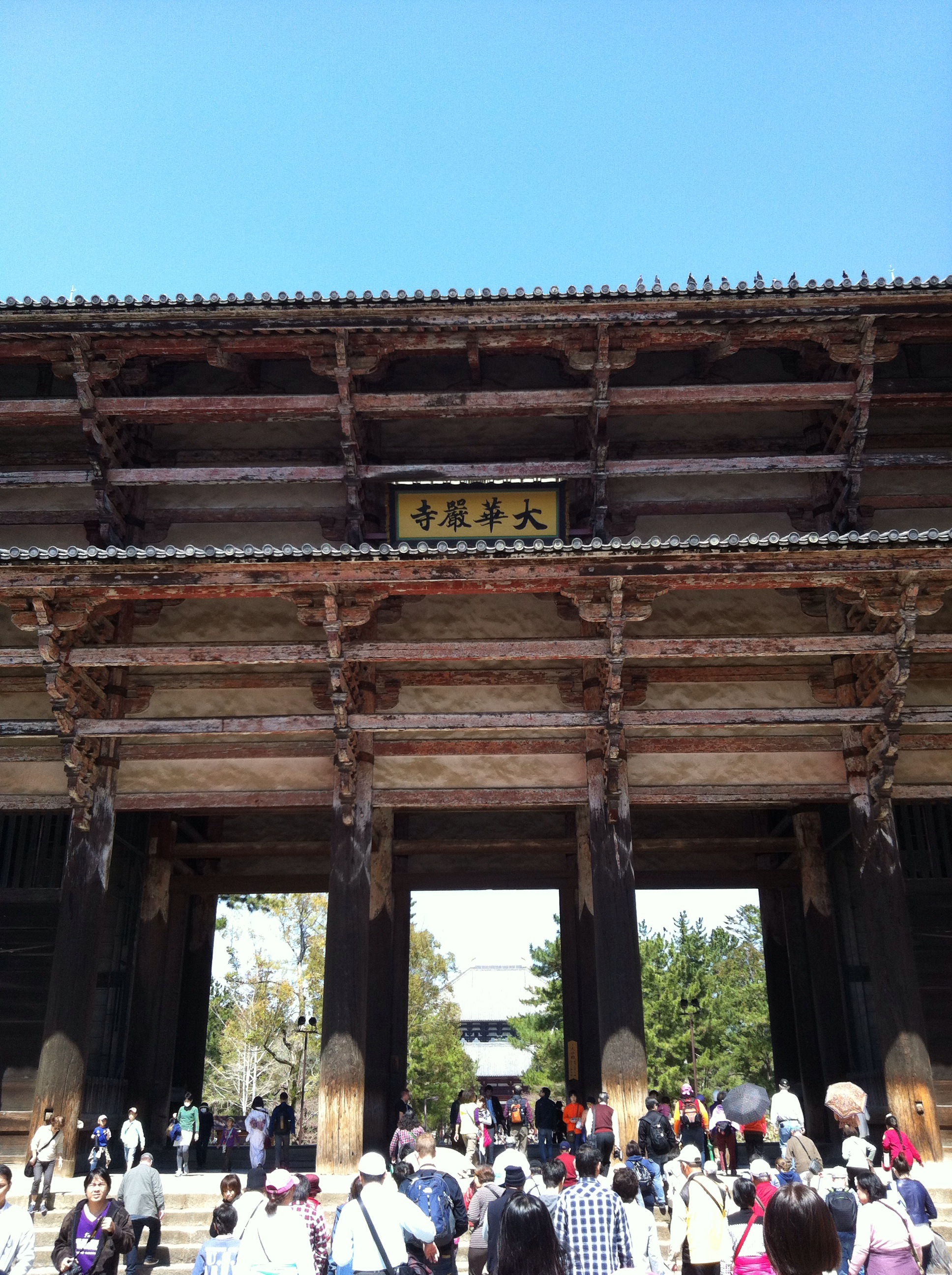 We came across some sort of strawberry and food festival. We had to get our hands on some strawberry waffles.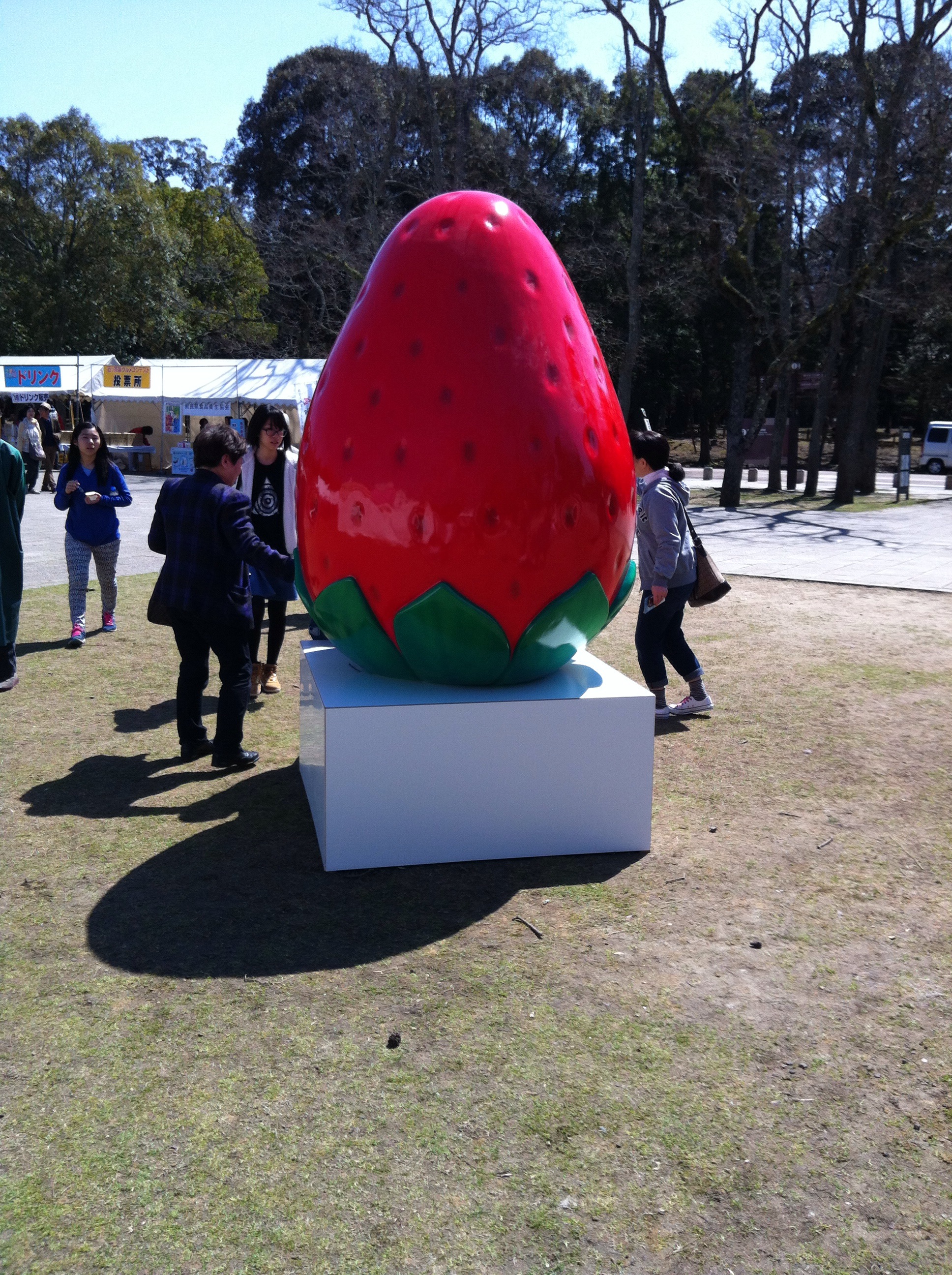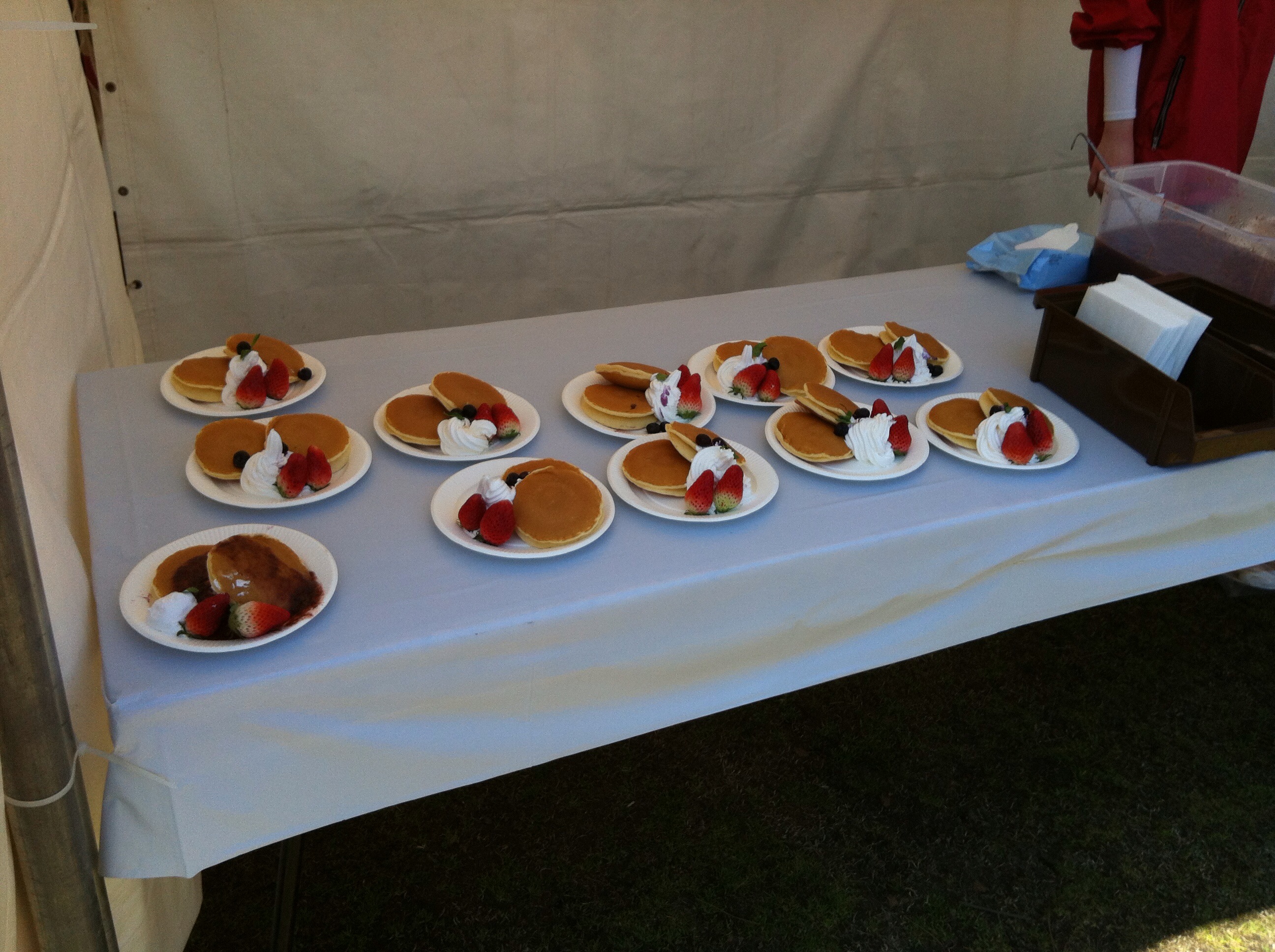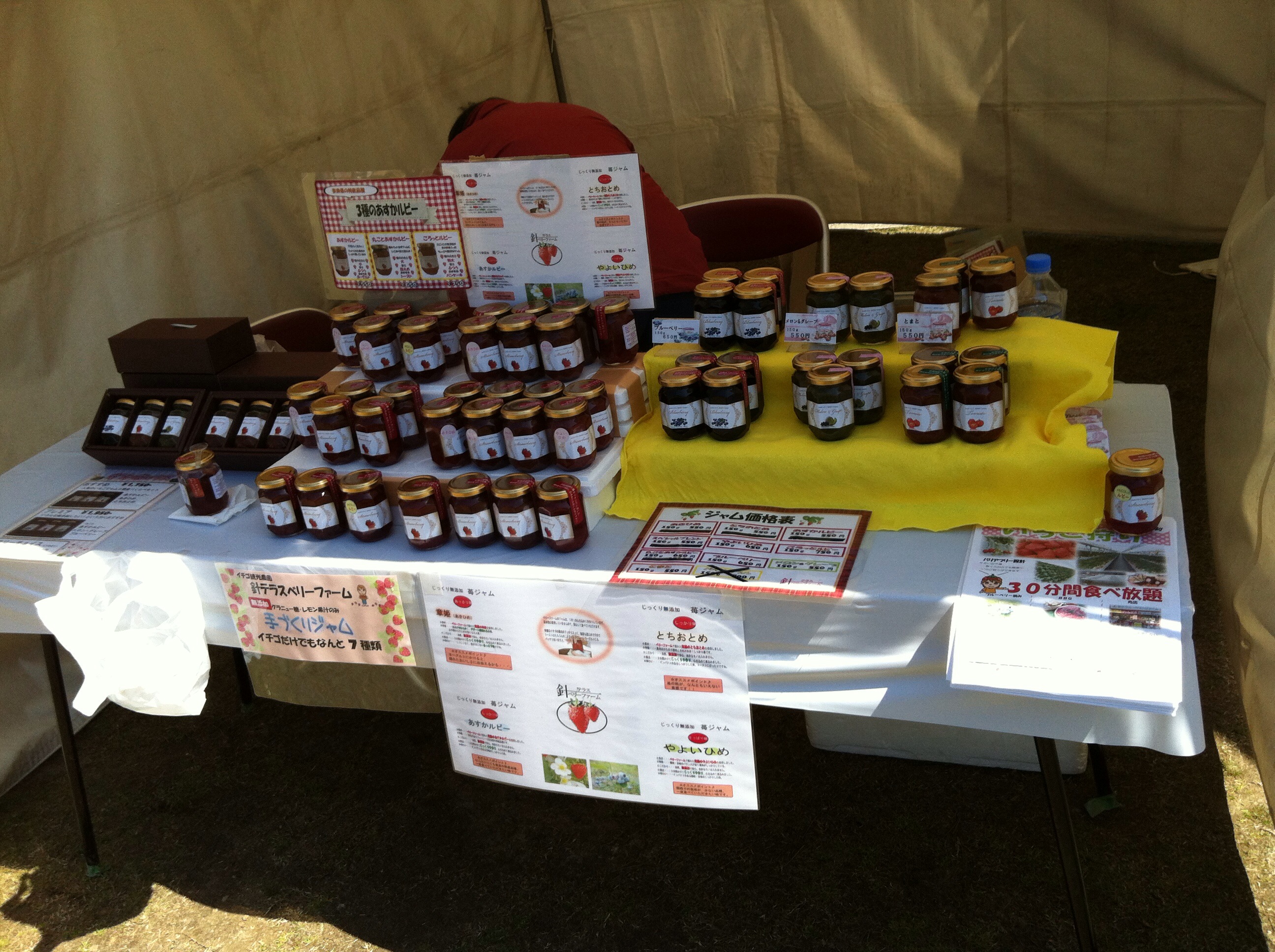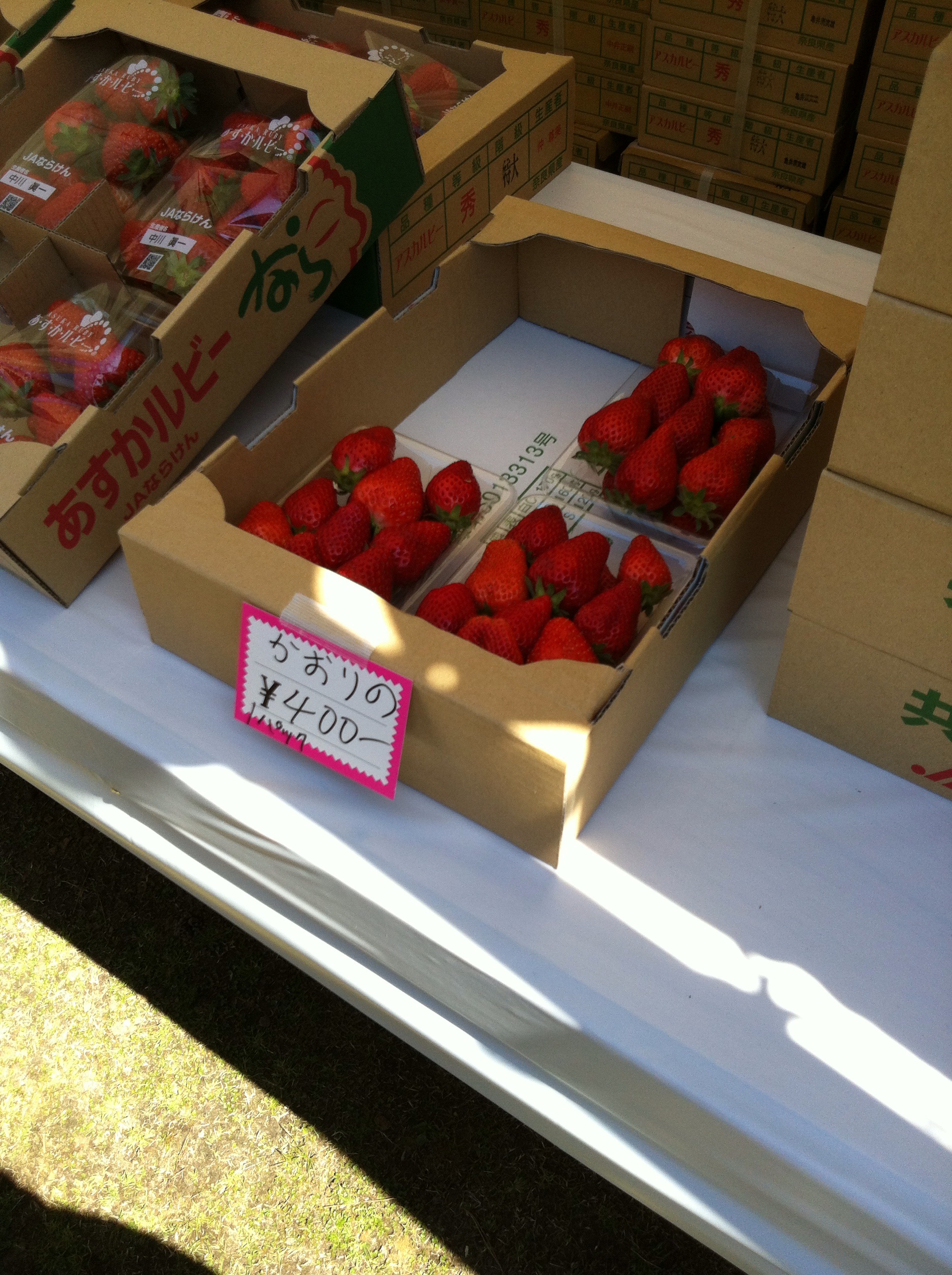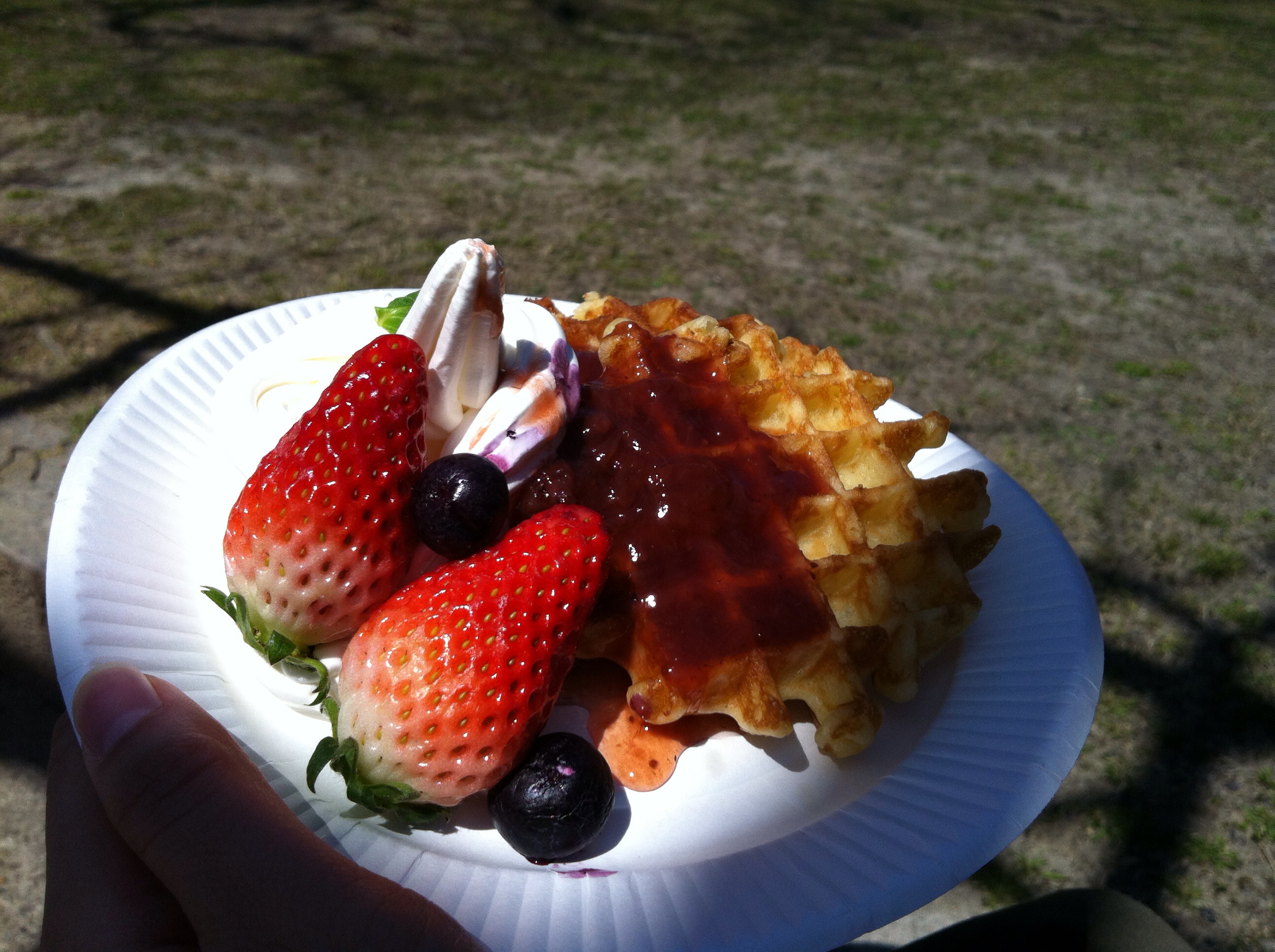 Nigatsudo Hall and the Great Bell I believe.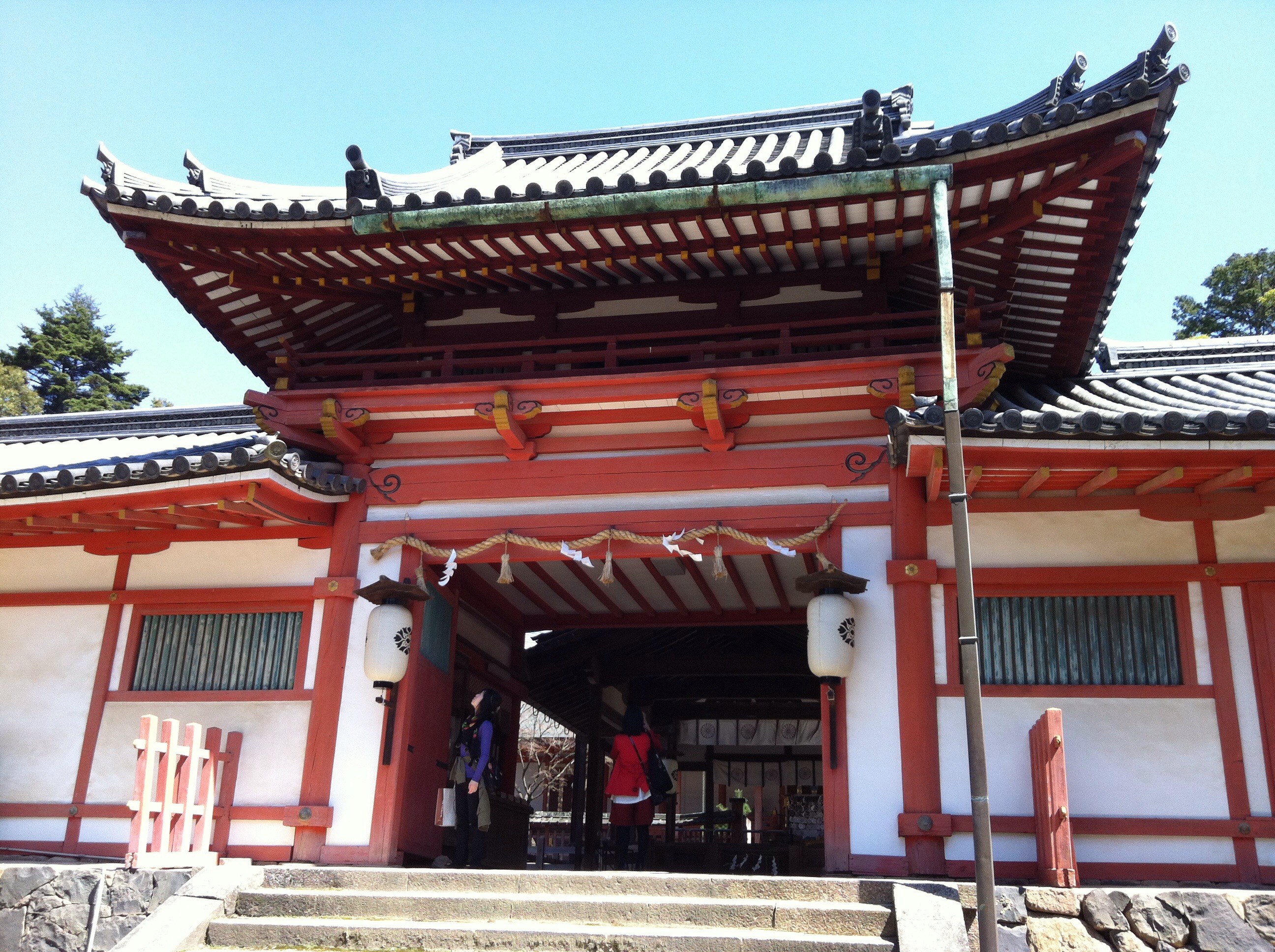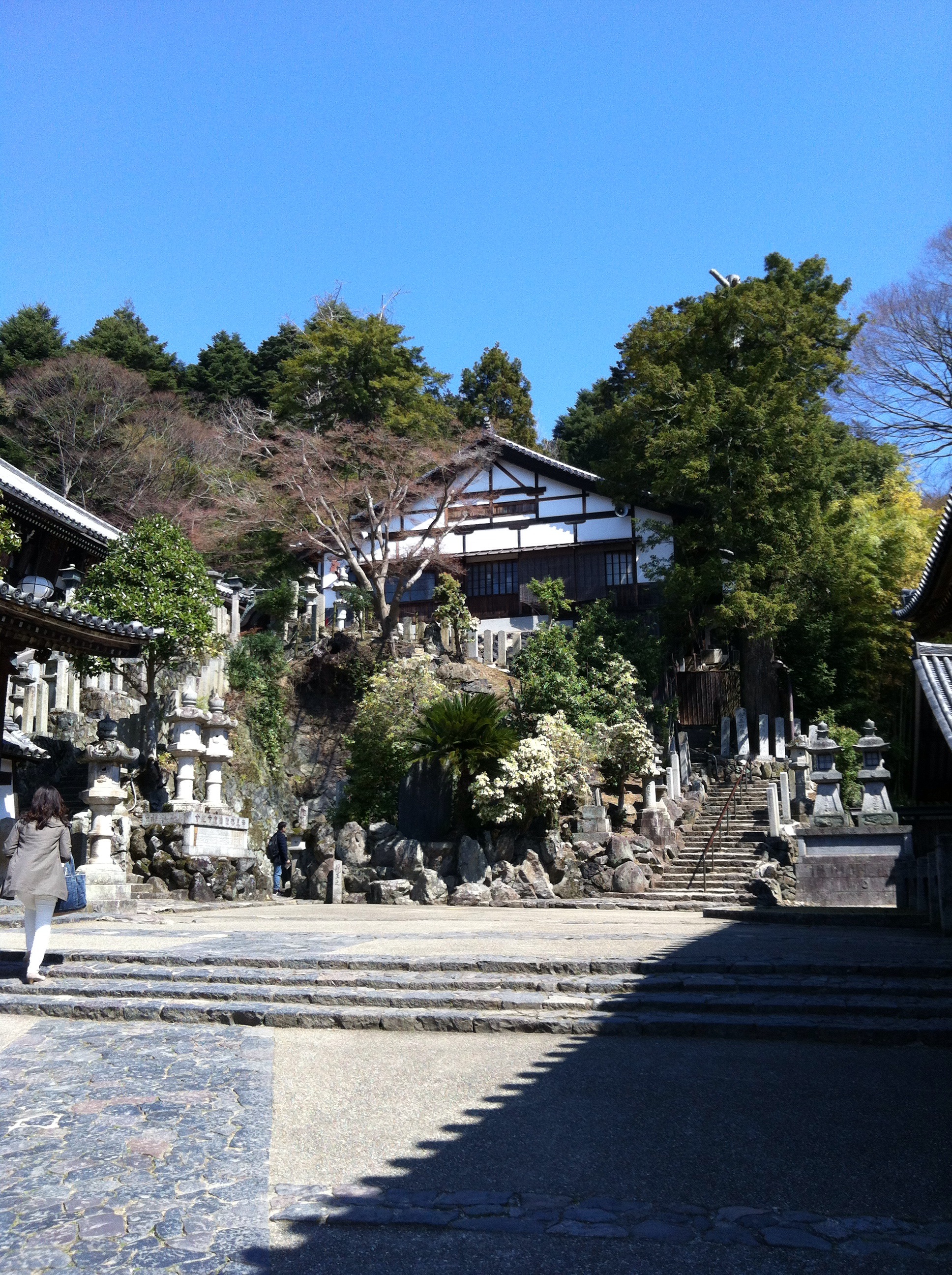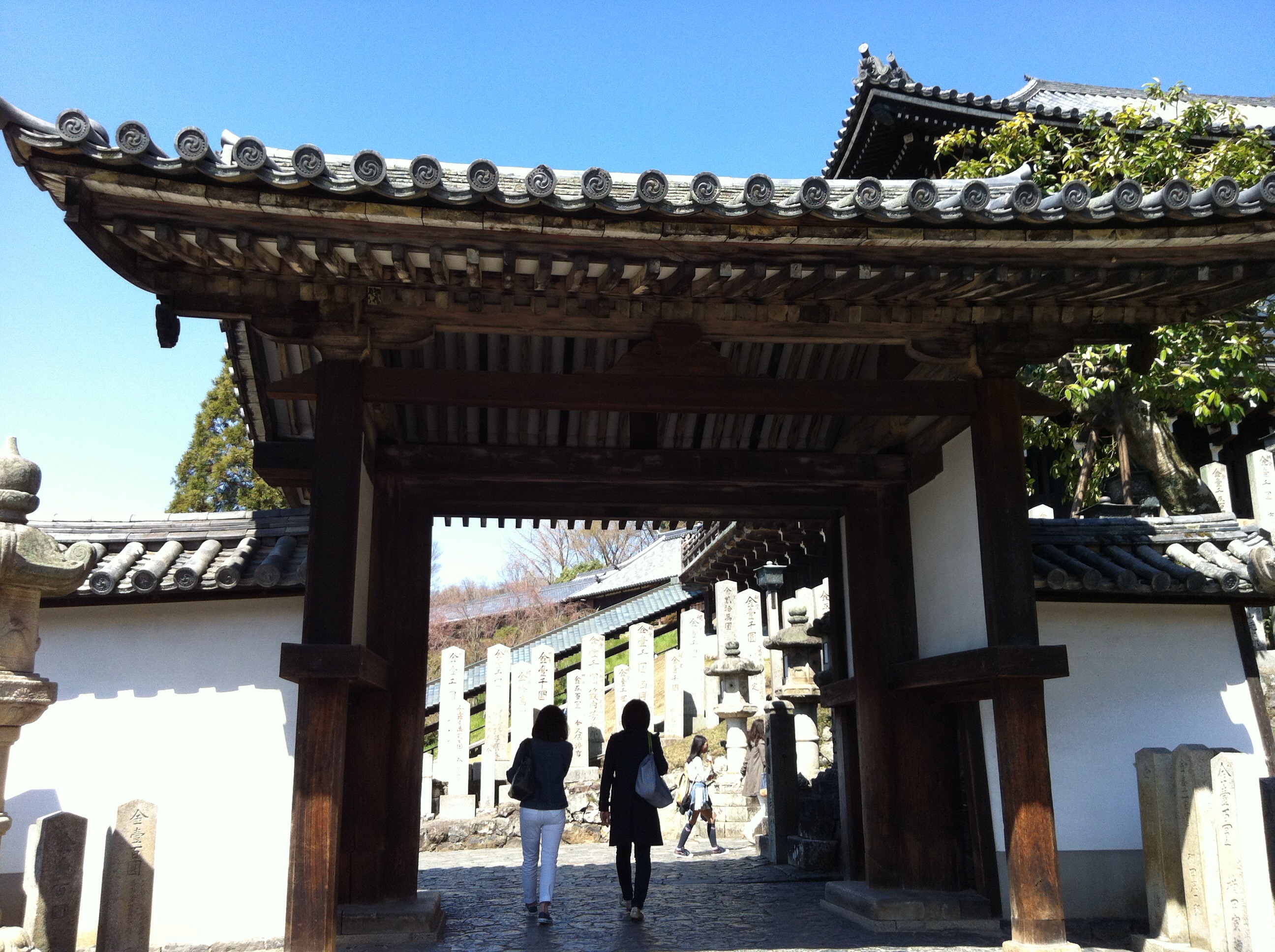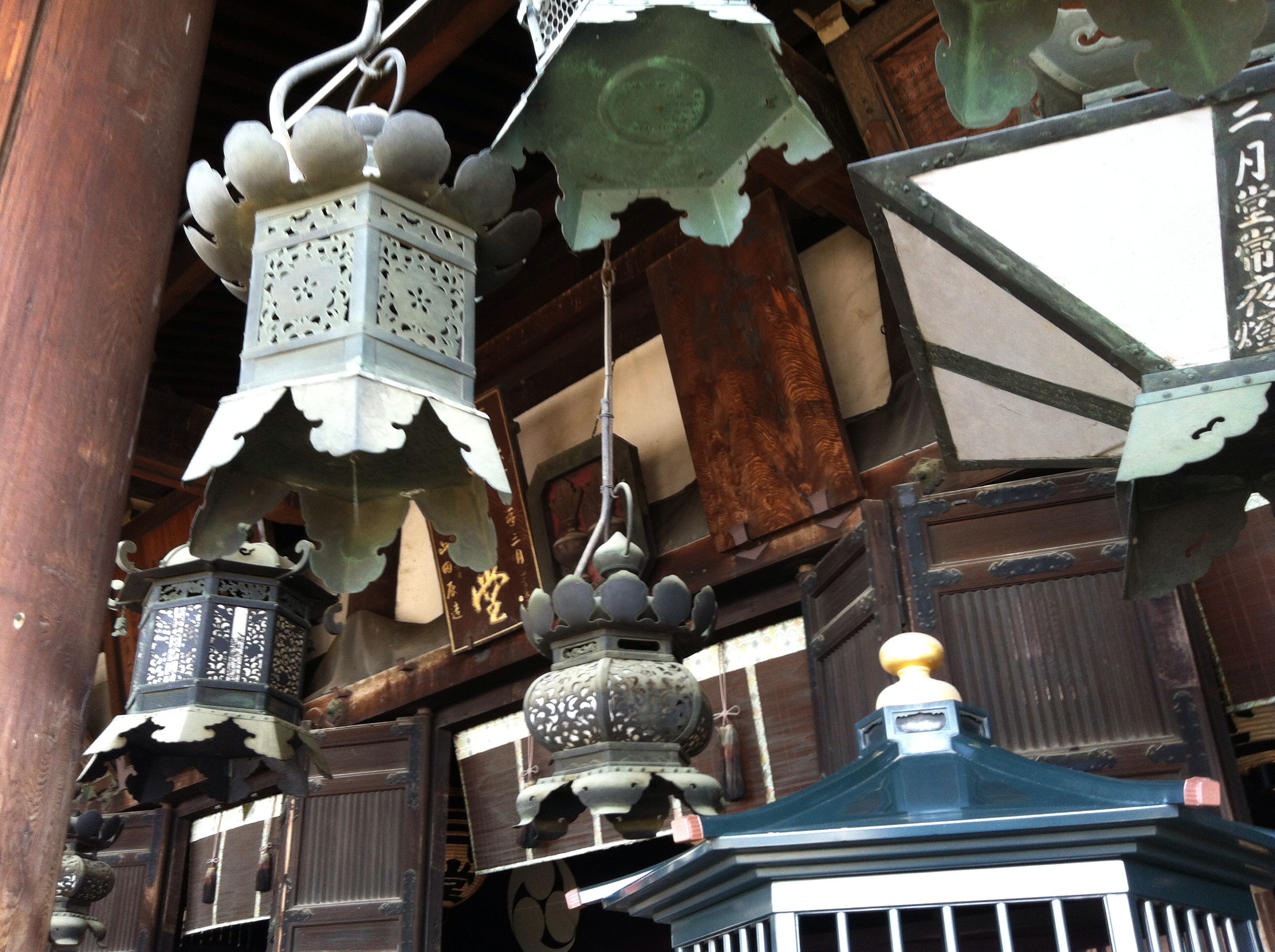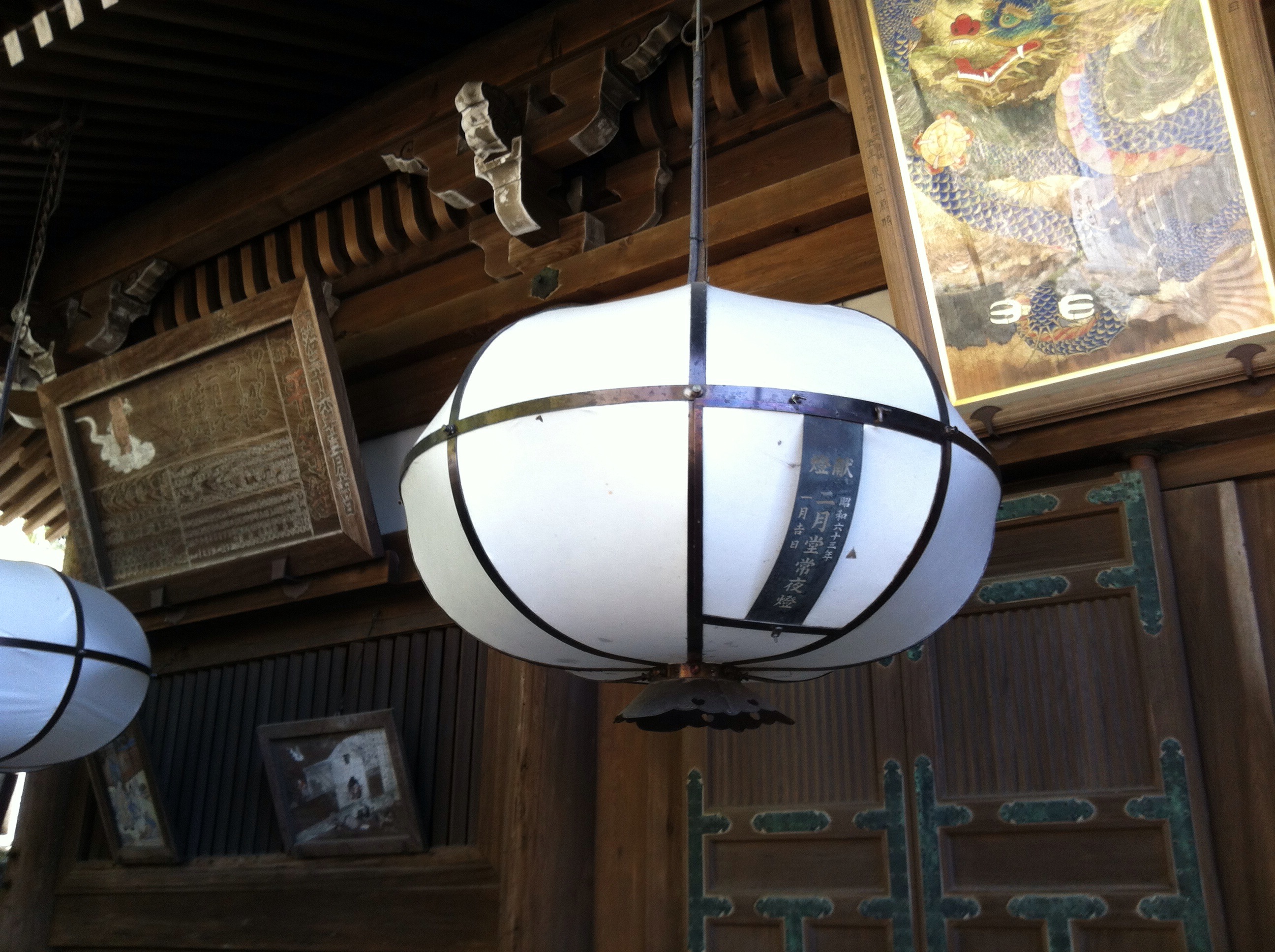 Kasuga Taisha Shrine. They had some Shinto ceremony as we walked by so it was kind of interesting to see.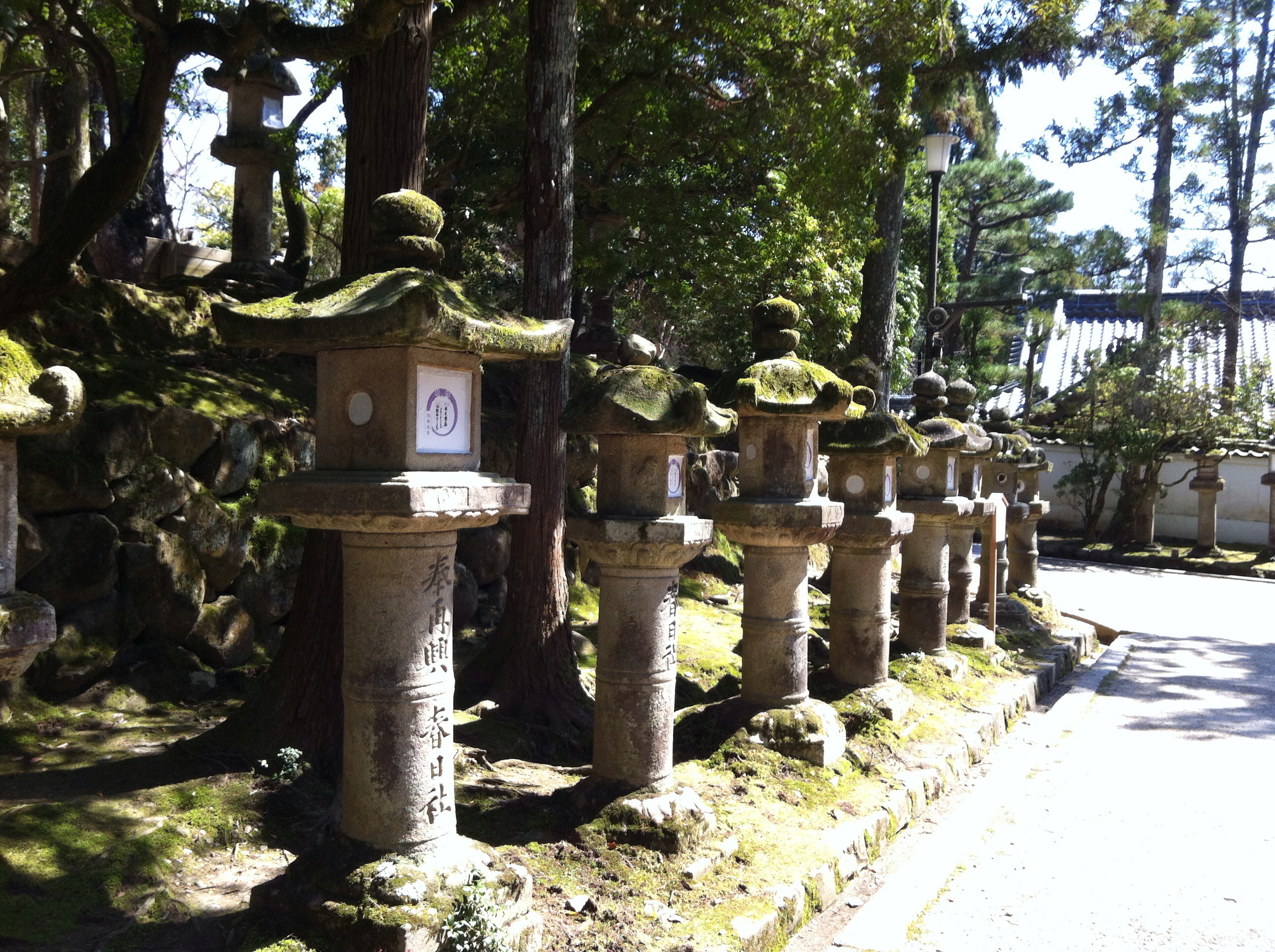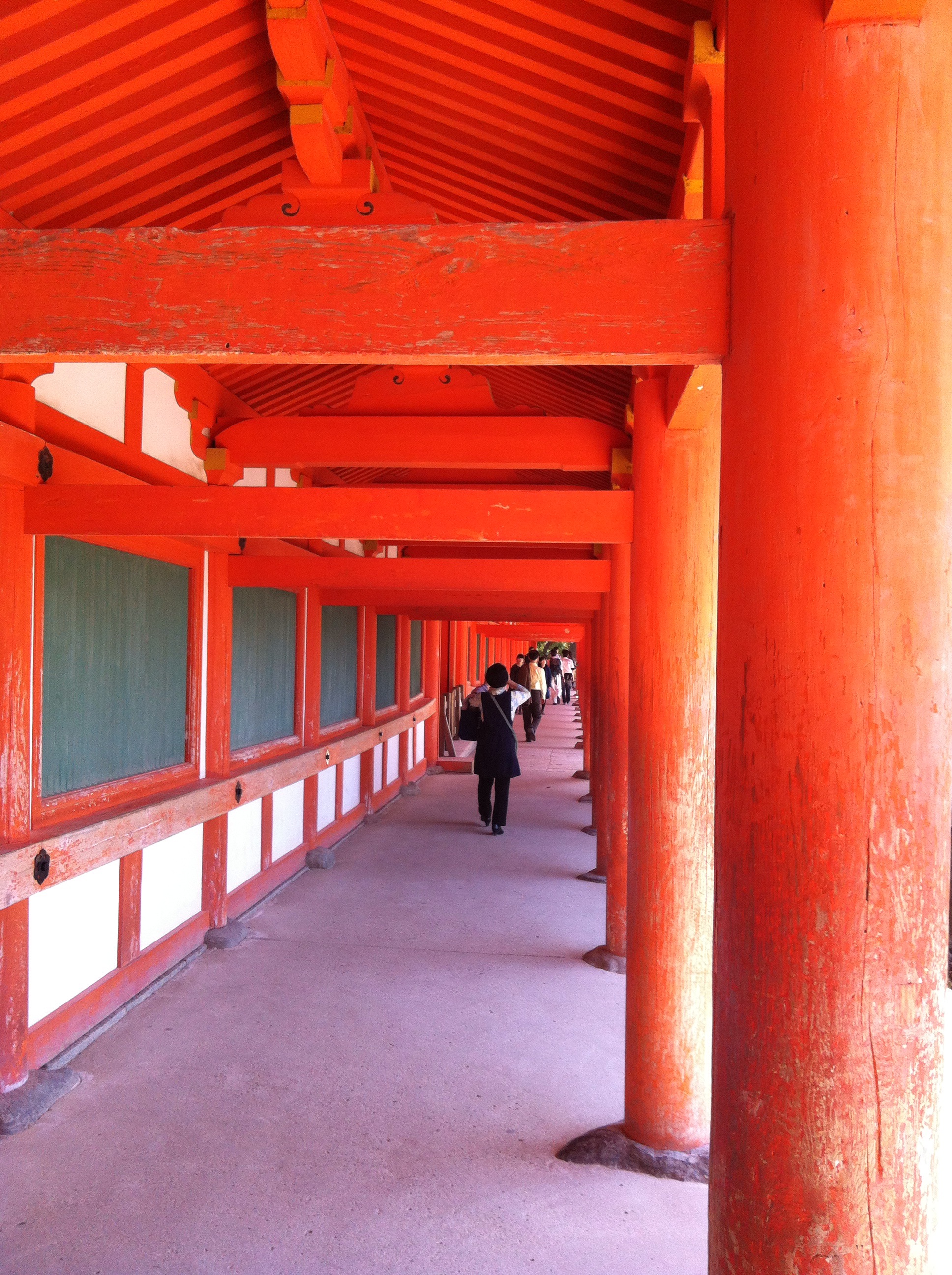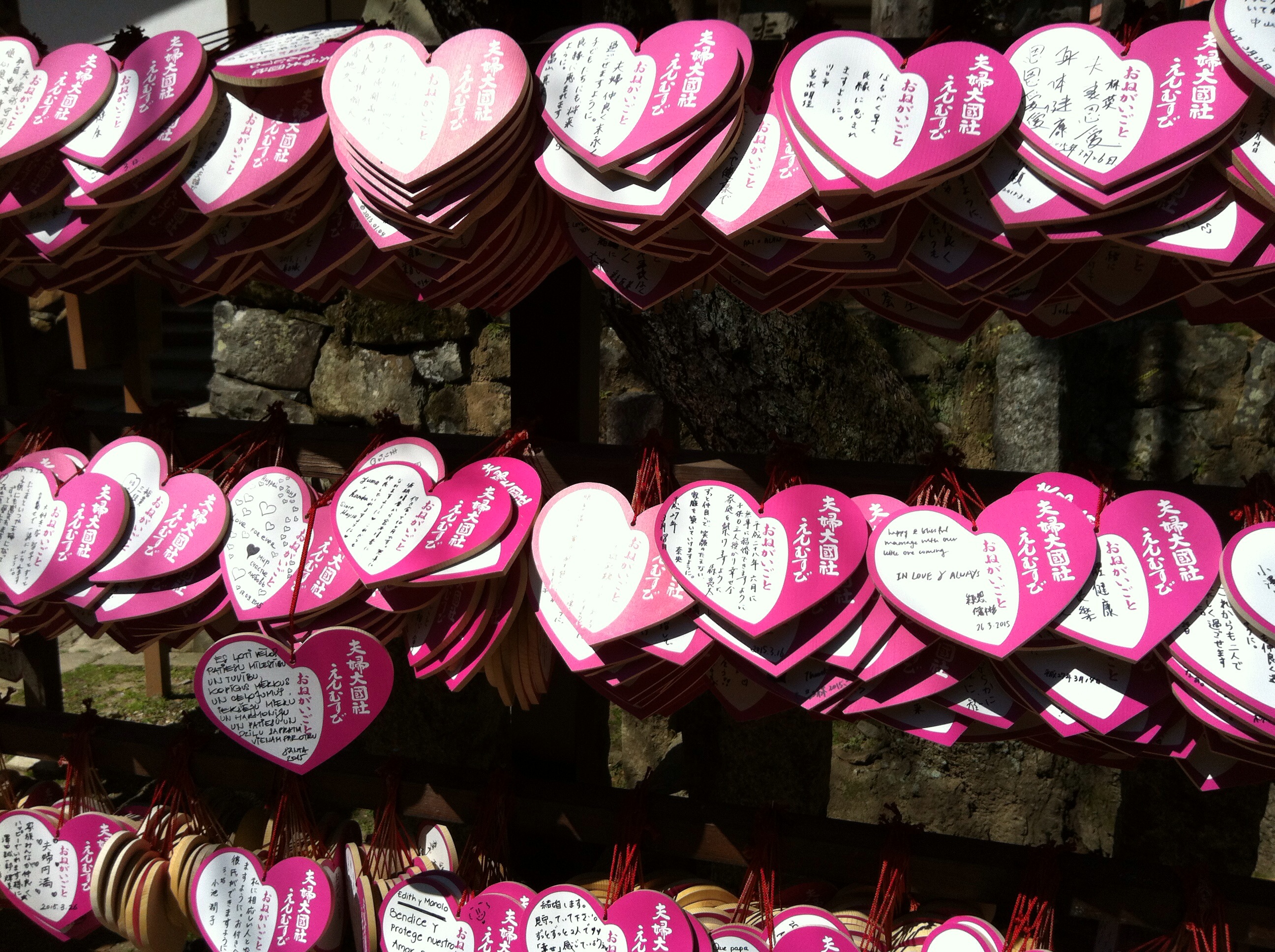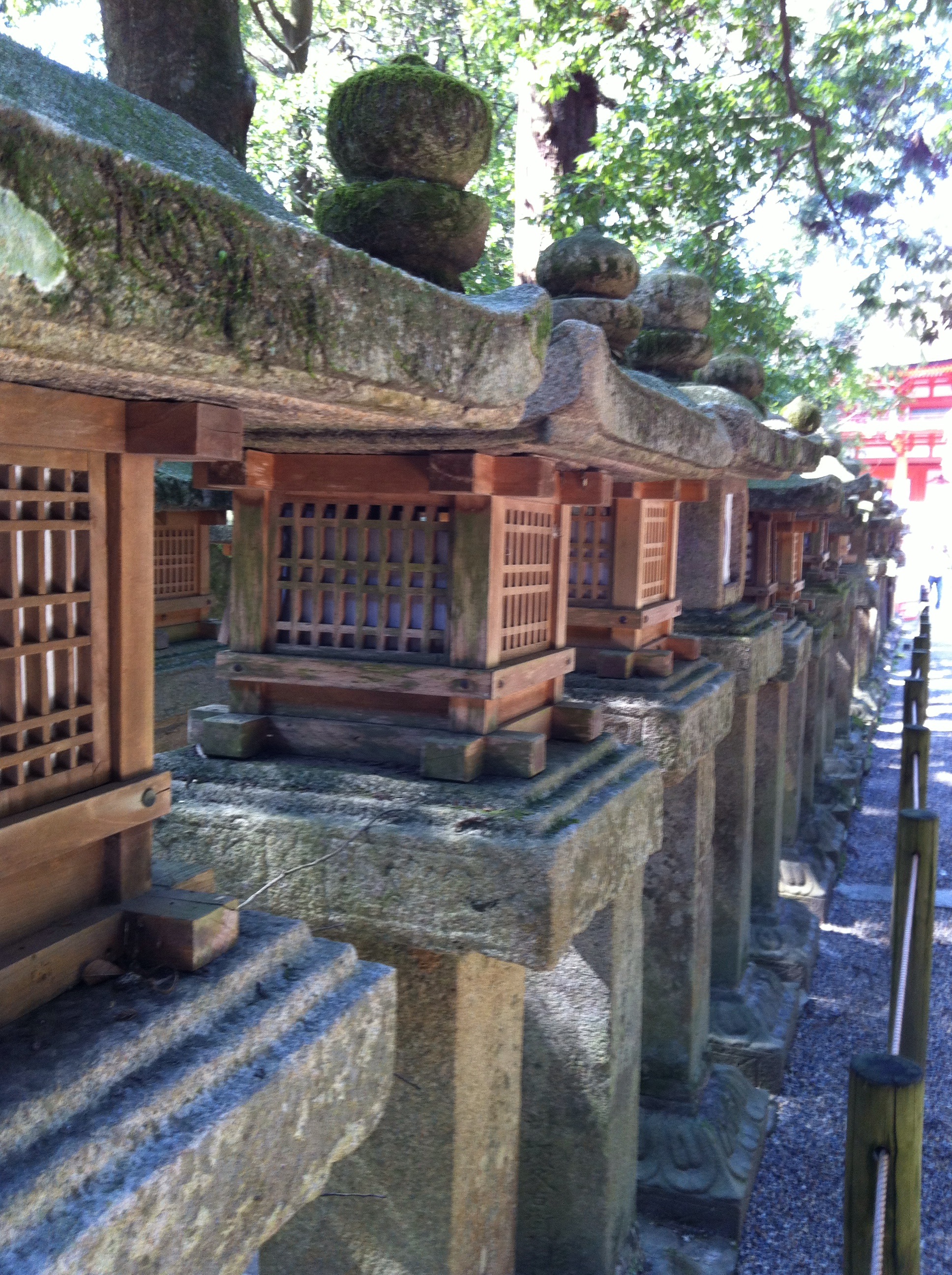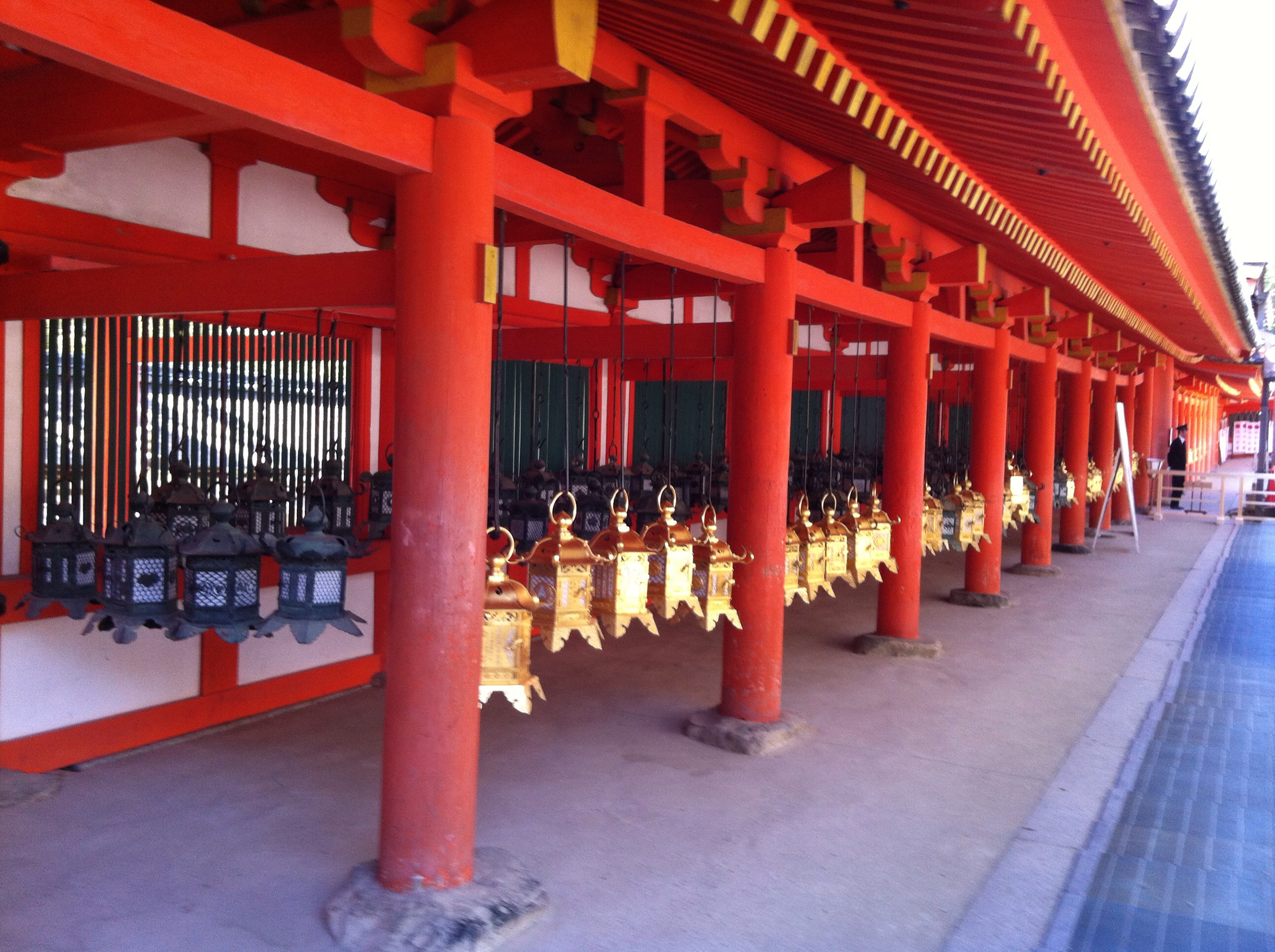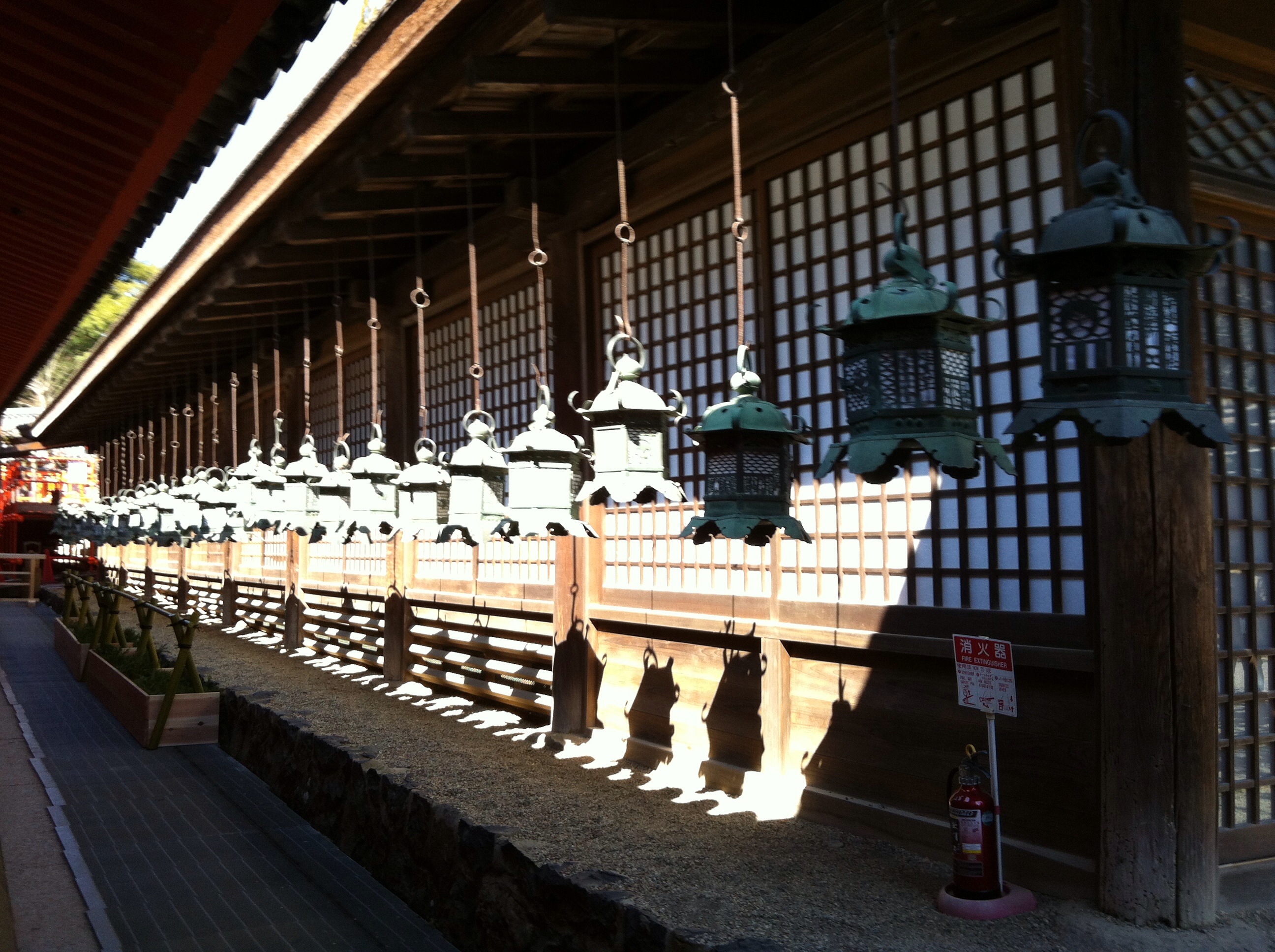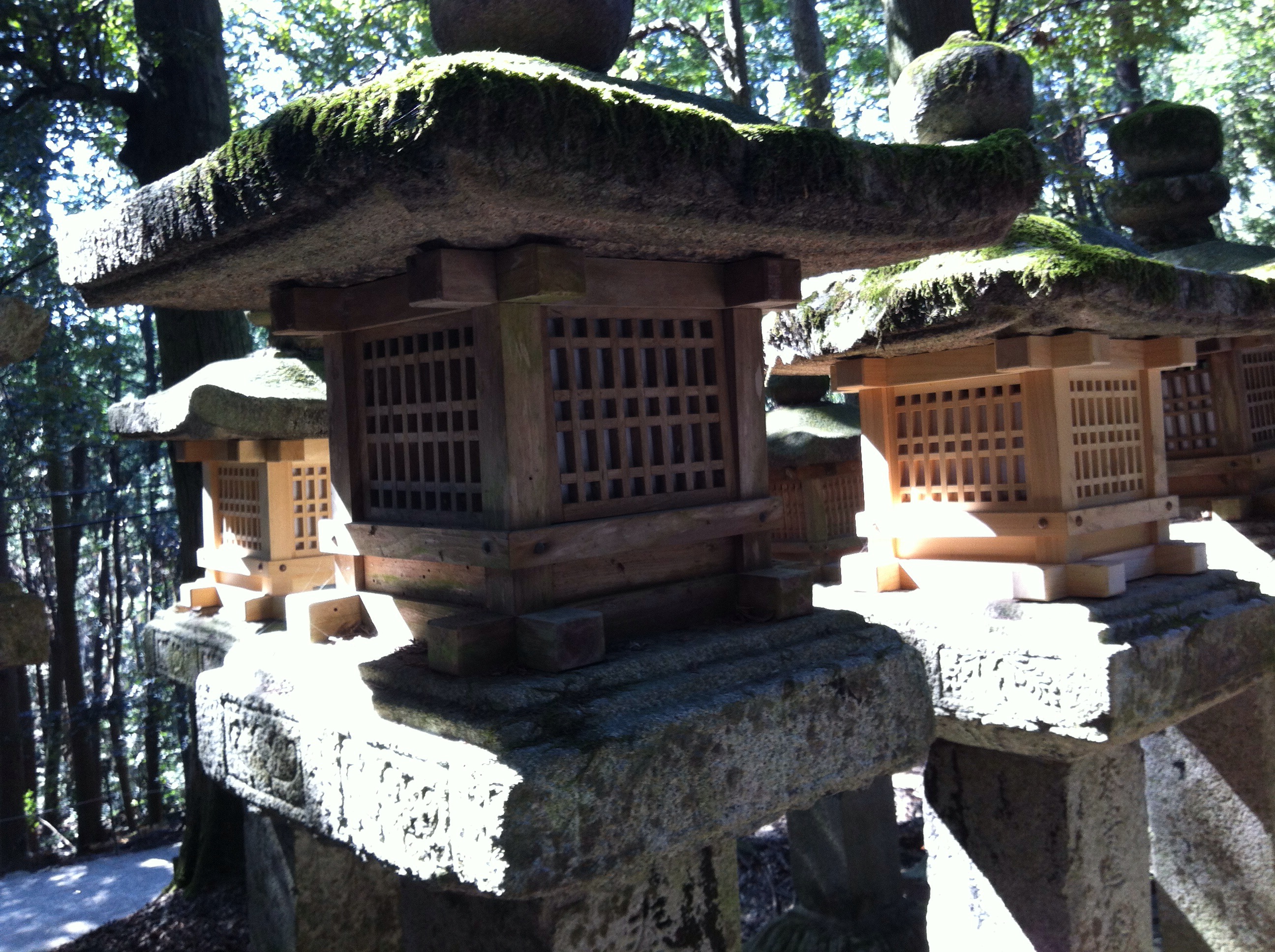 There was a super quiet and less touristy garden behind the New Public Hall. Come here to get away from the crowds.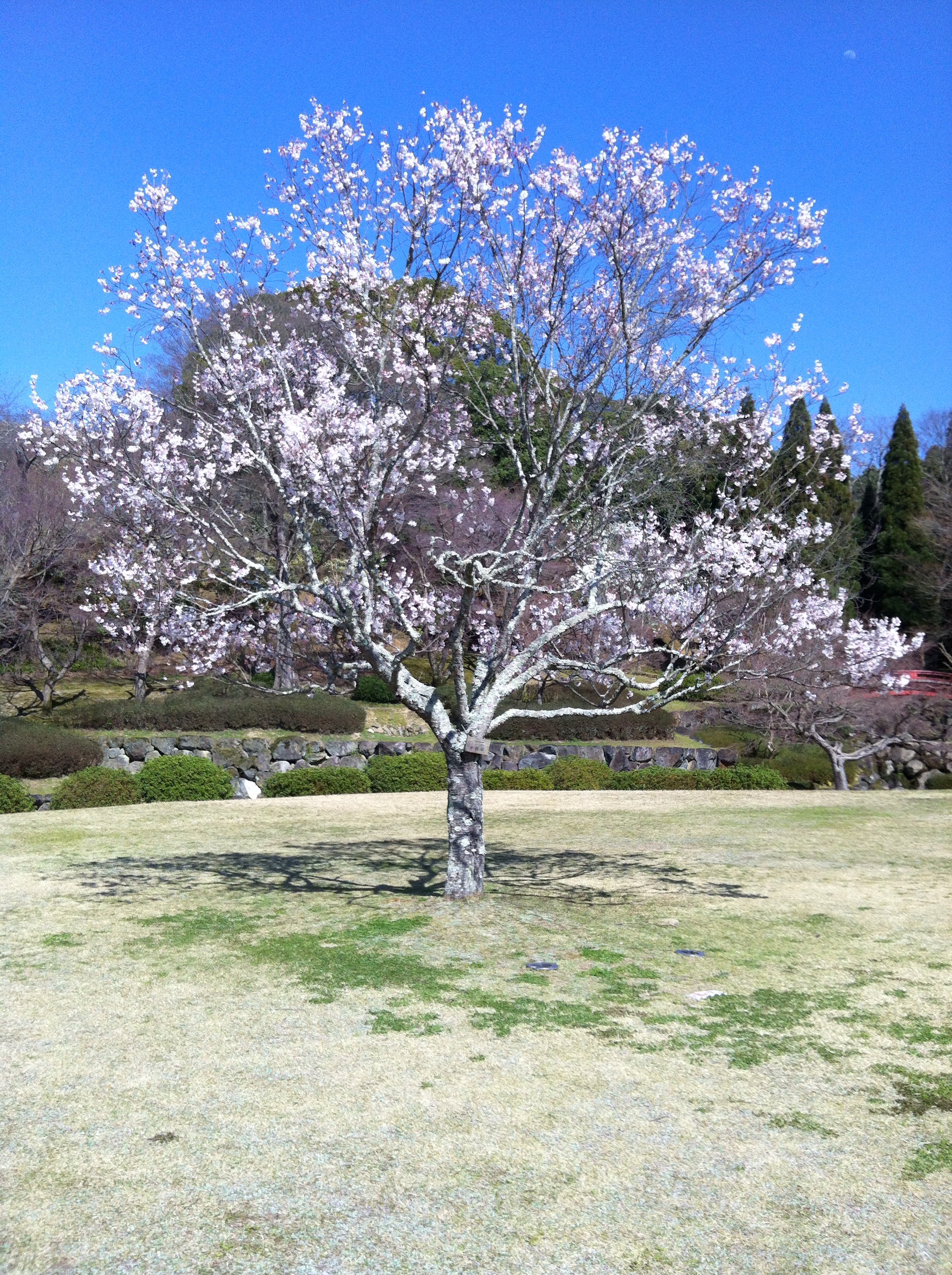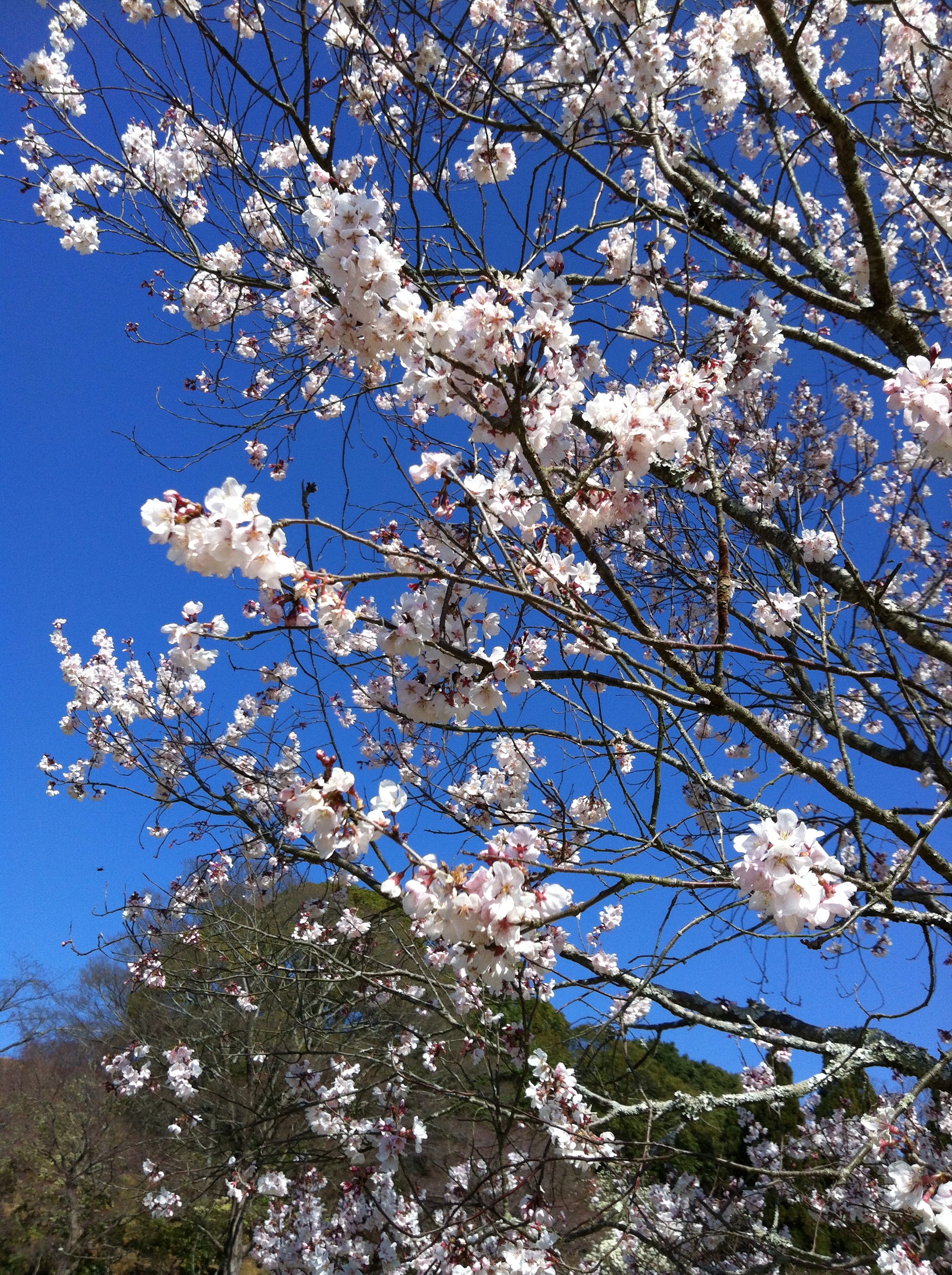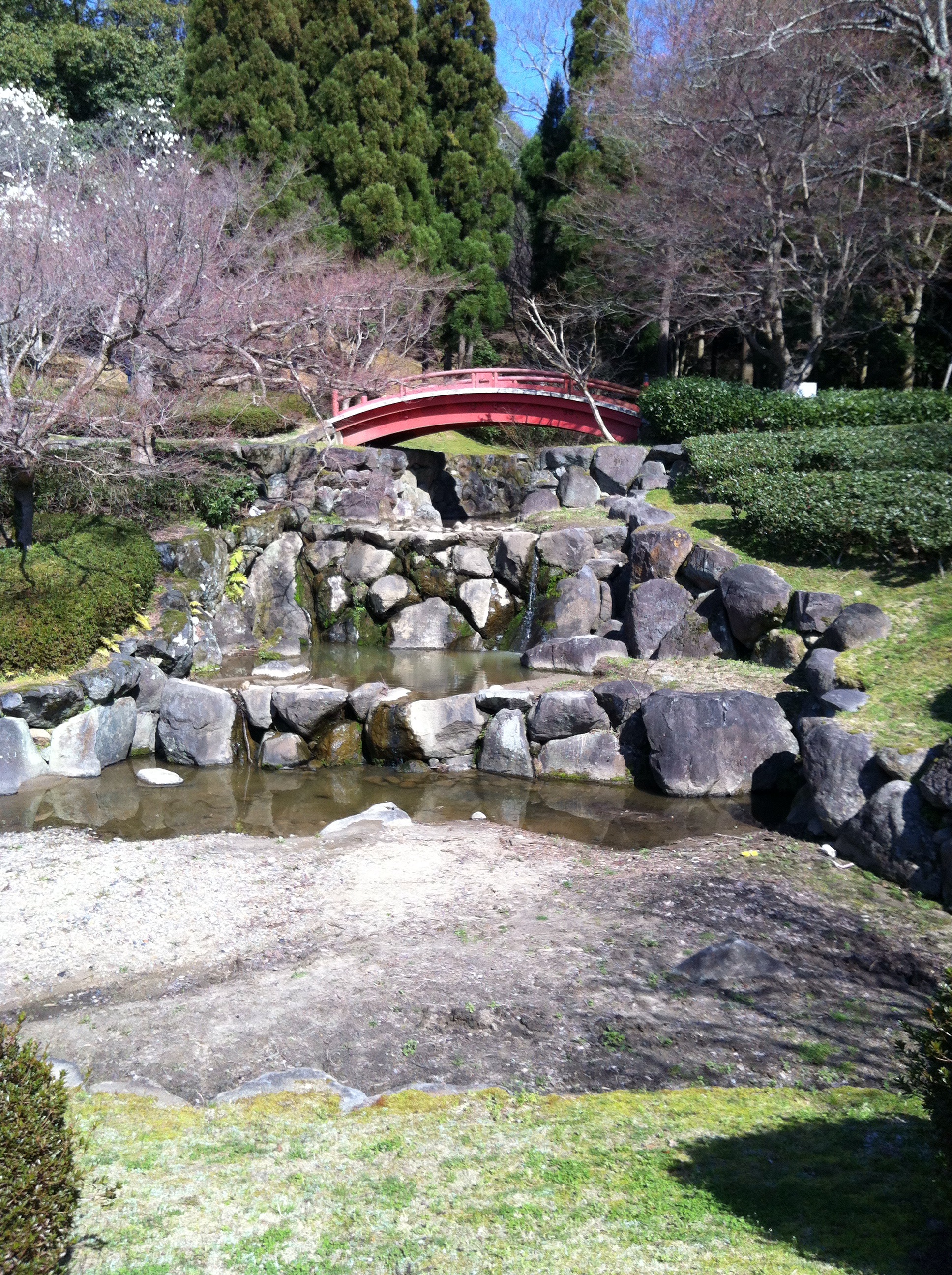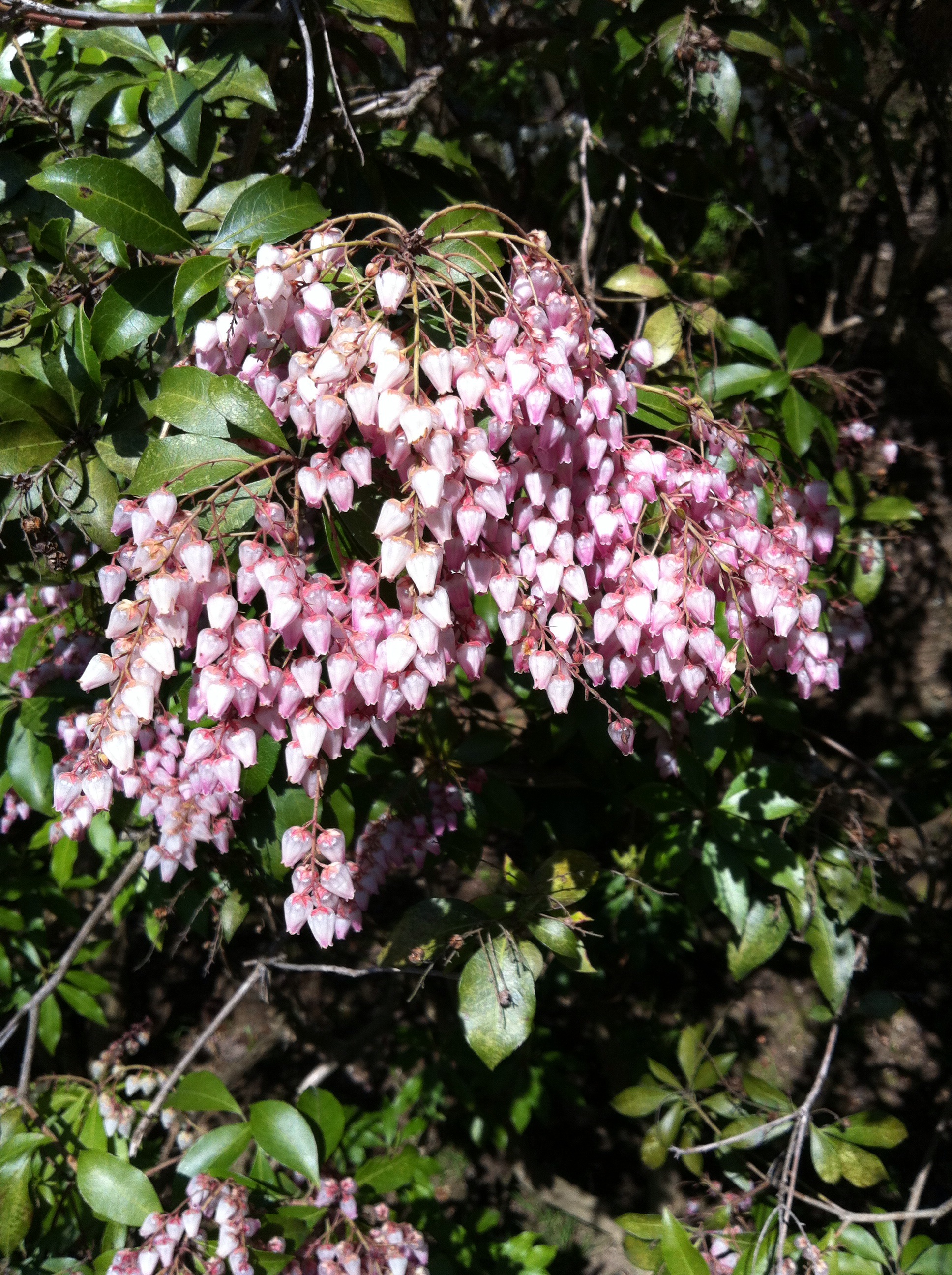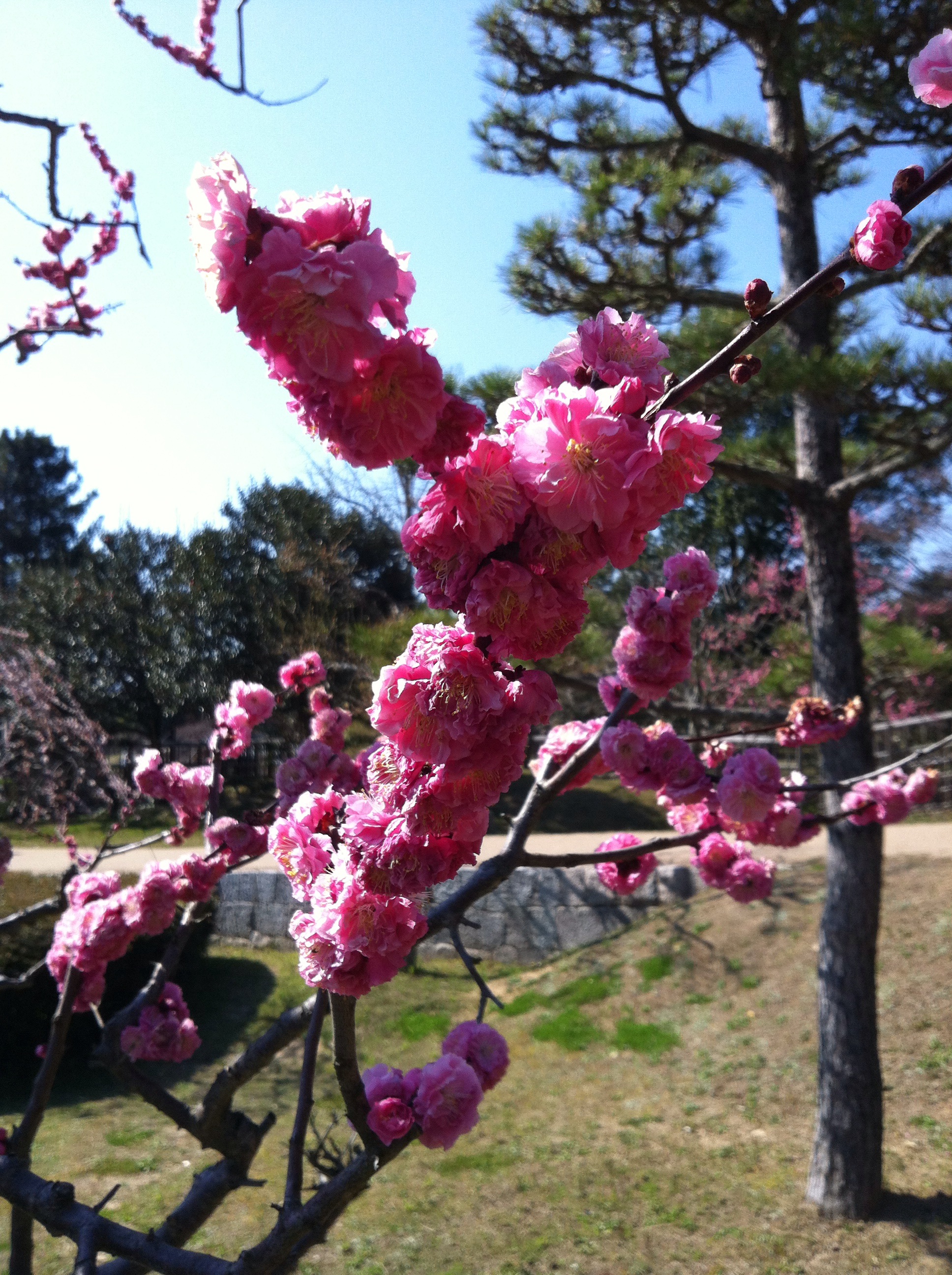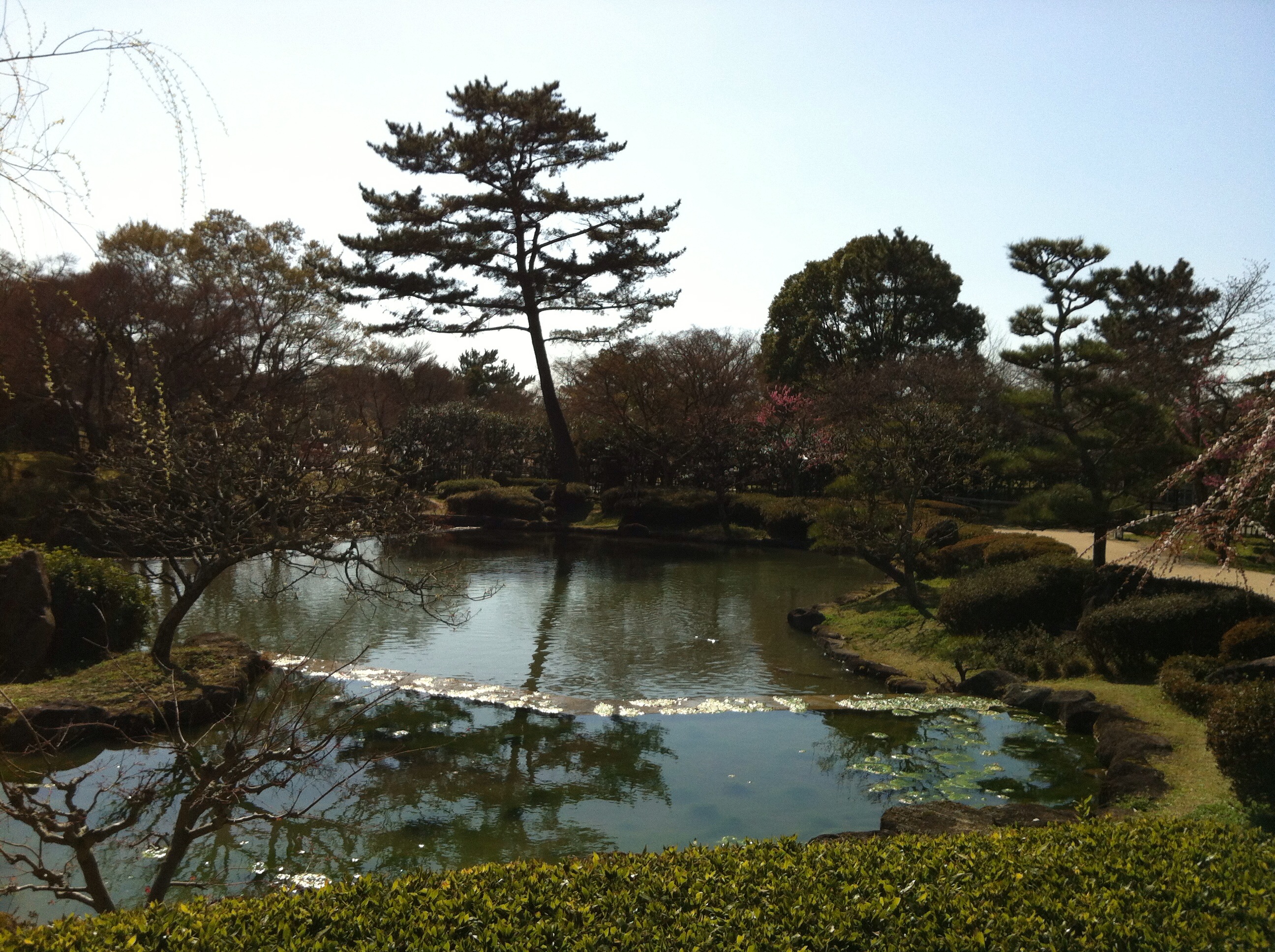 Ukimodo Gazebo.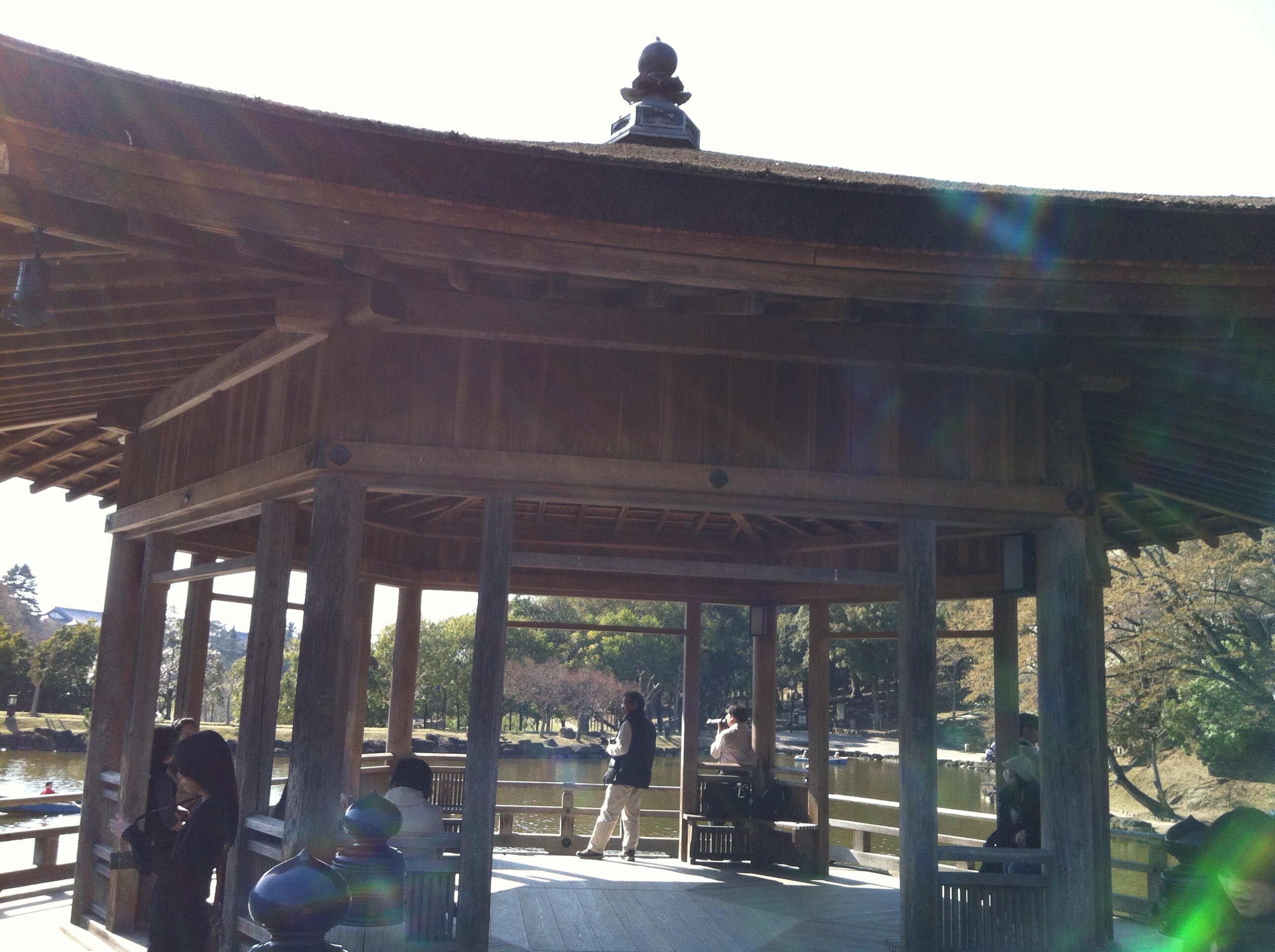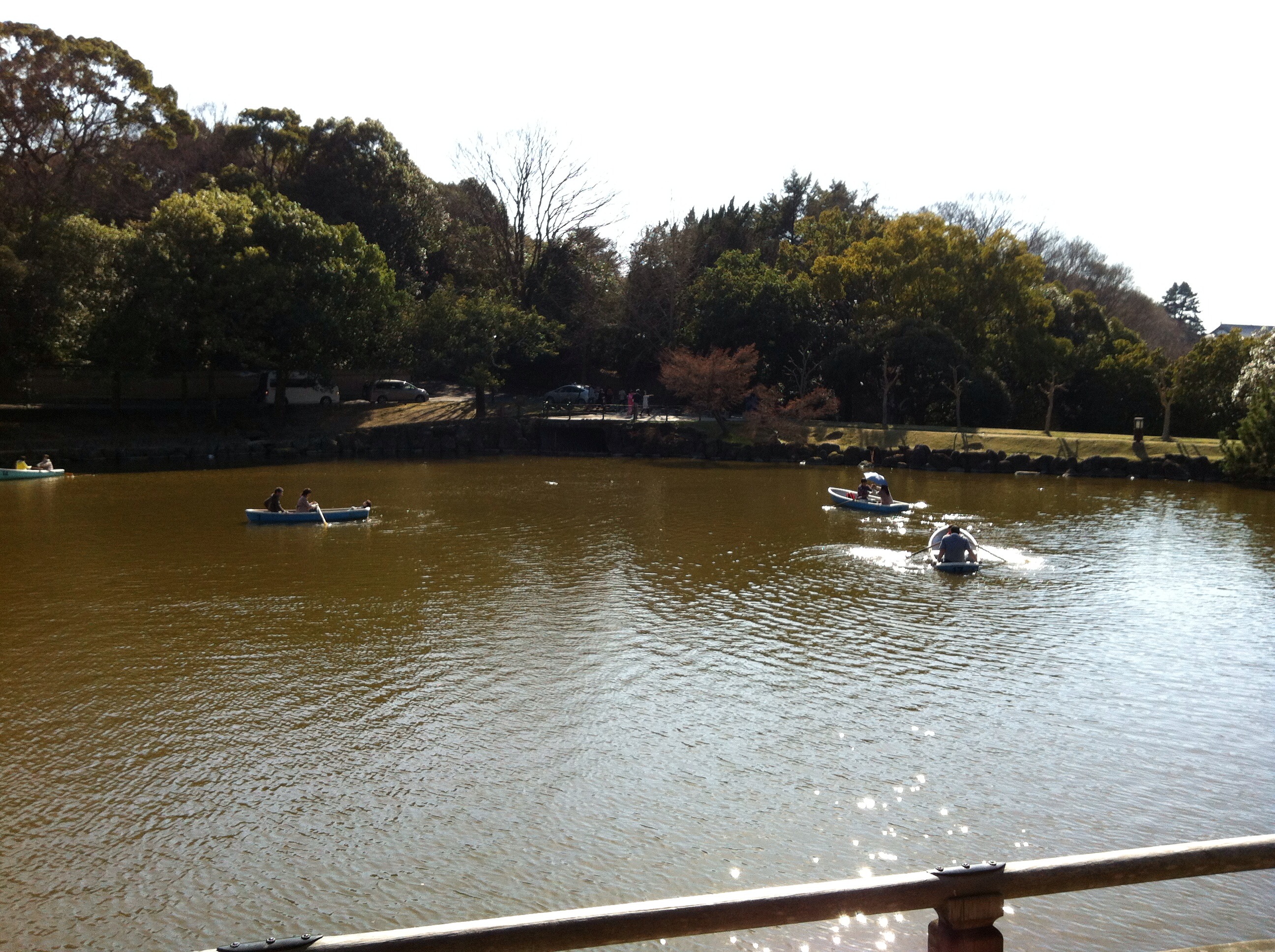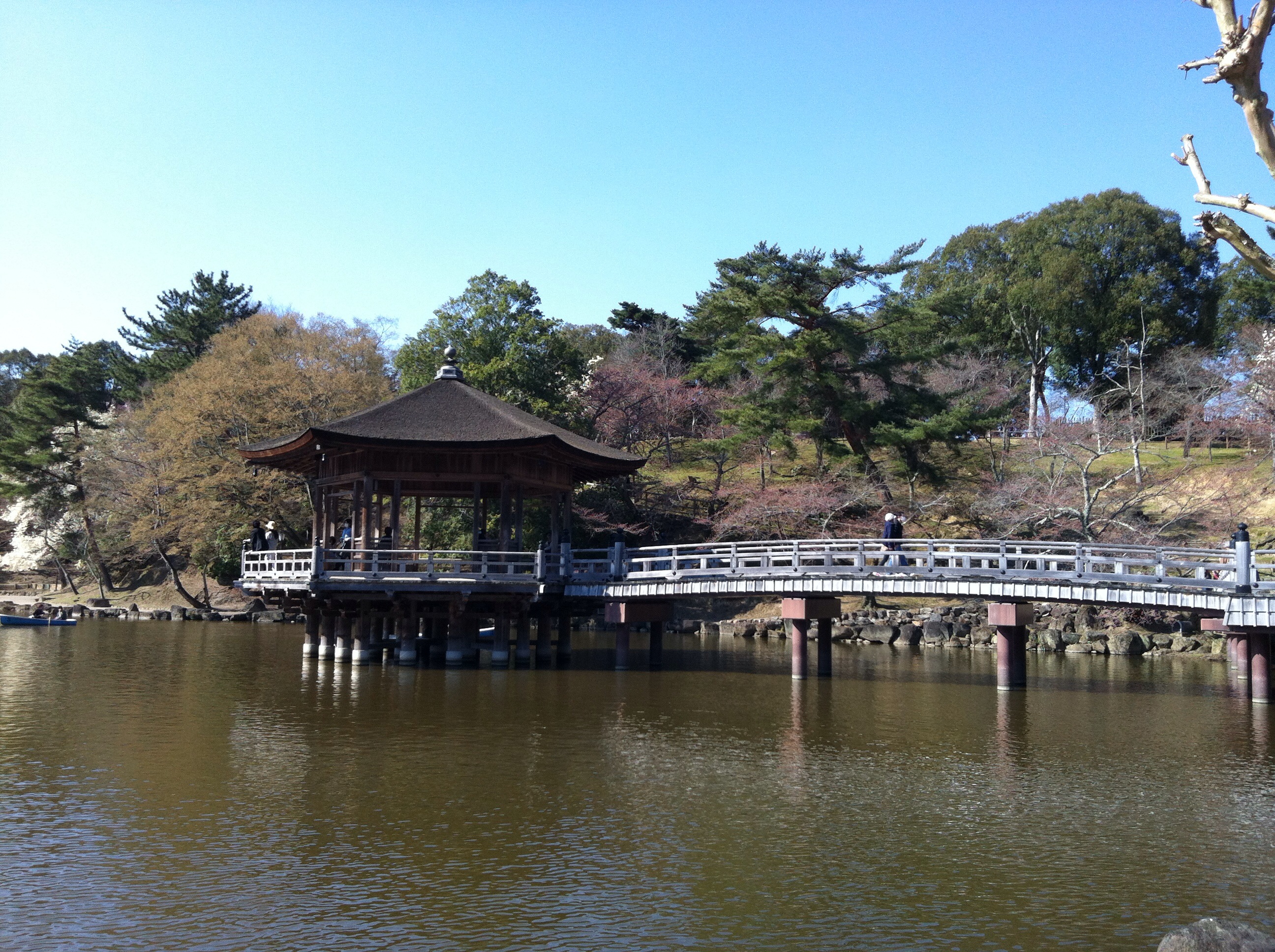 Gangoji Temple (also decided not to pay for it).