Tales of Takayama
Our next journey was off to Takayama and Shirakawa-go. This is a 4 hour train ride from Tokyo and involves going along the Shinkanzen, the bullet train line, for part of the journey. We switched trains at Nagoya before heading to Takayama. While I fell asleep for part of the train ride going to Takayama, it's actually a very scenic route where one gets to see the mountain scenery.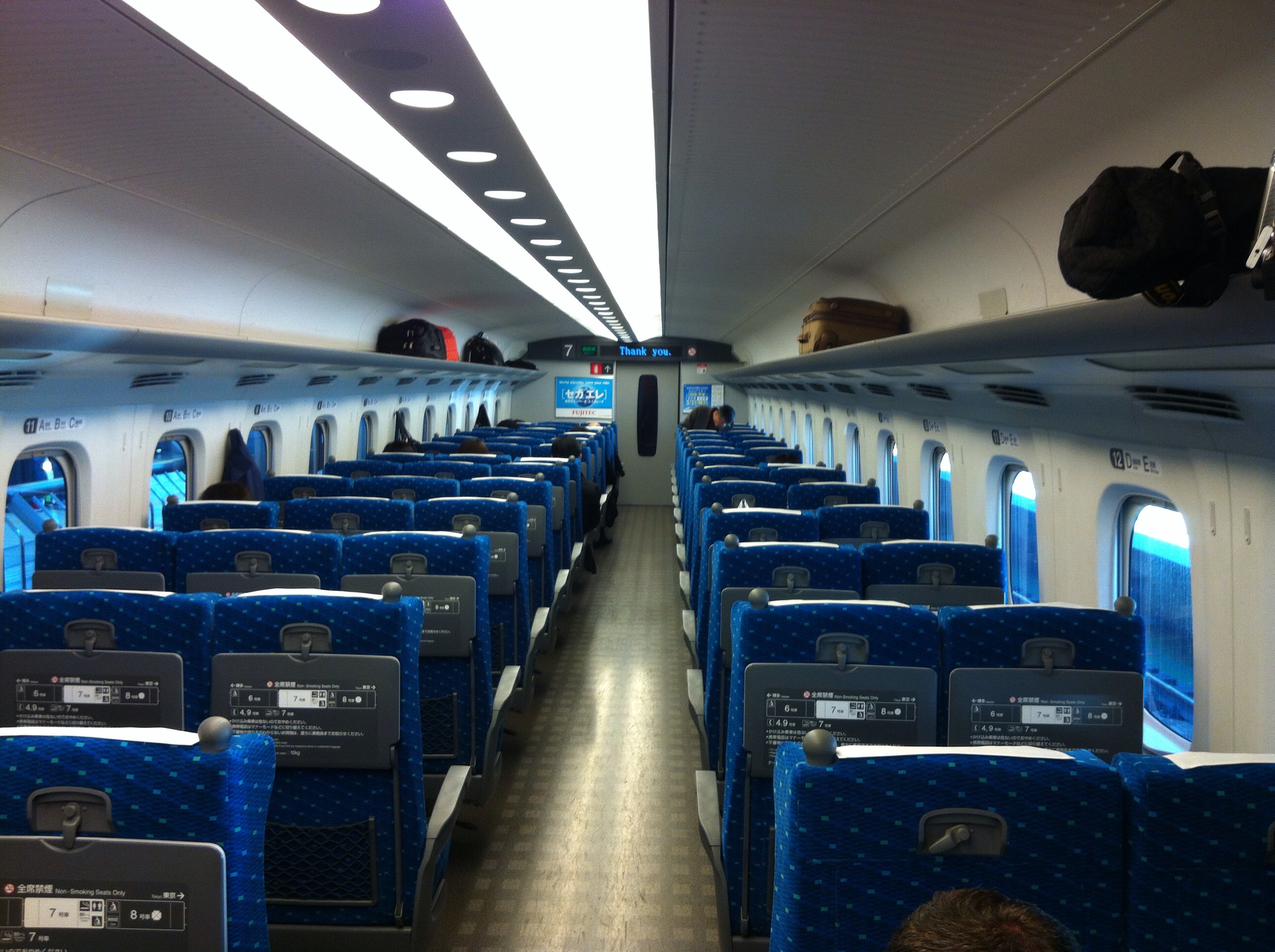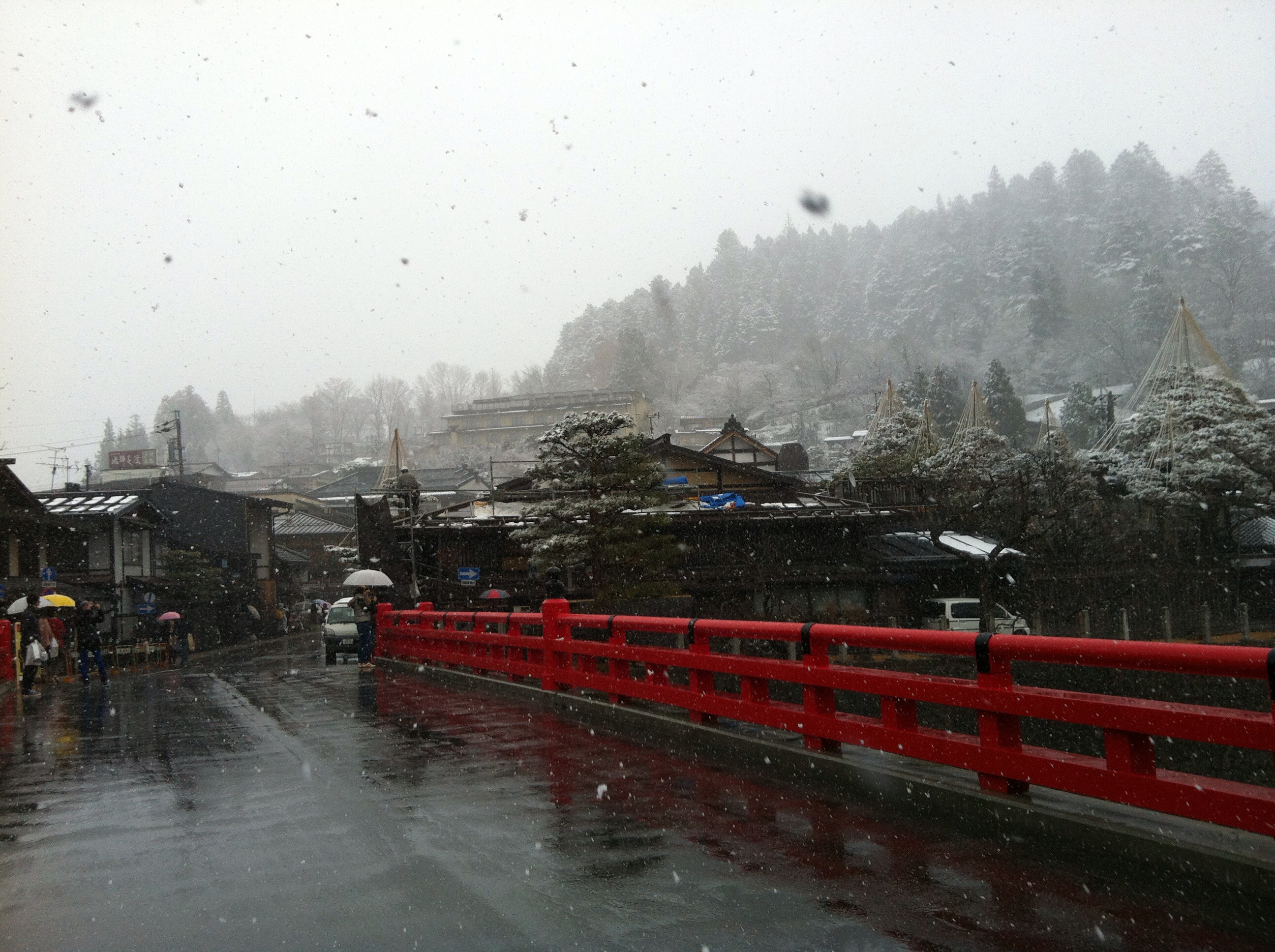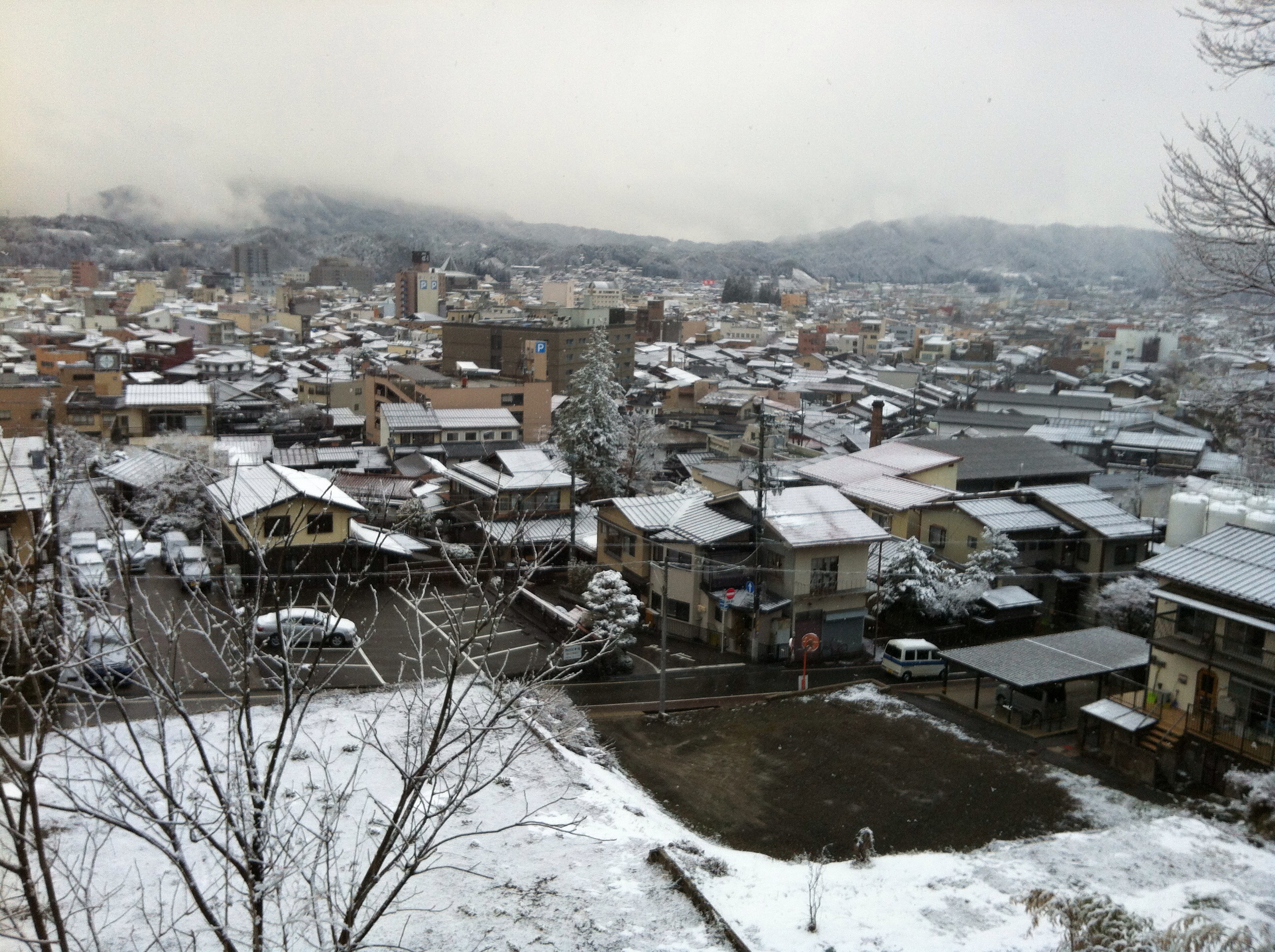 We stayed in a ryokan, which is a more traditional Japanese house with tatami mats and a thin mattress for a bed. We got a good view of Takayama with our own personal soaker bath. The shower is outside and since of course it was snowing, it can get quite cold. There are also two public baths (one for men and one for women) that you can use, or you can rent a private one. Remember, you are fully nude for the public baths.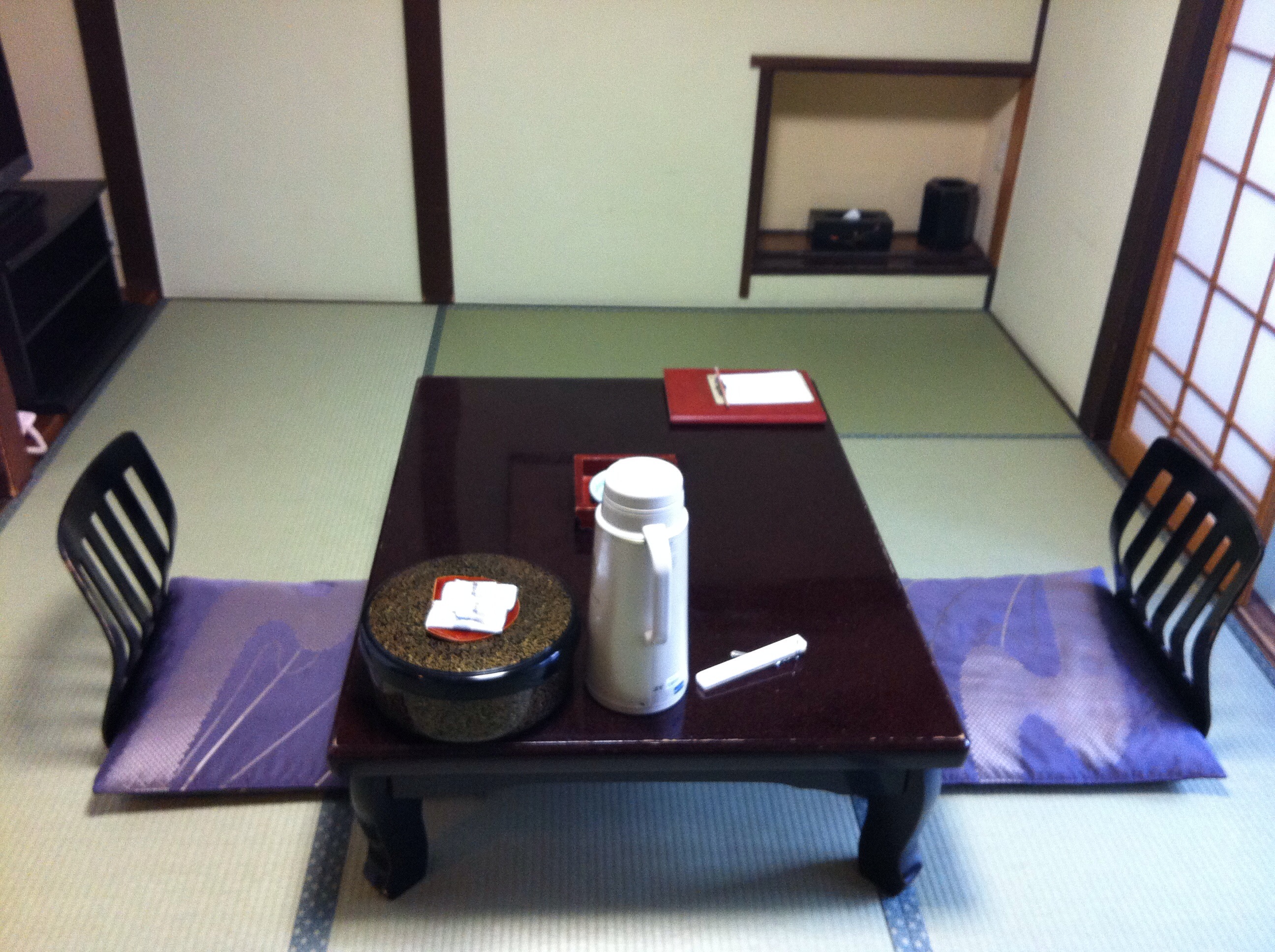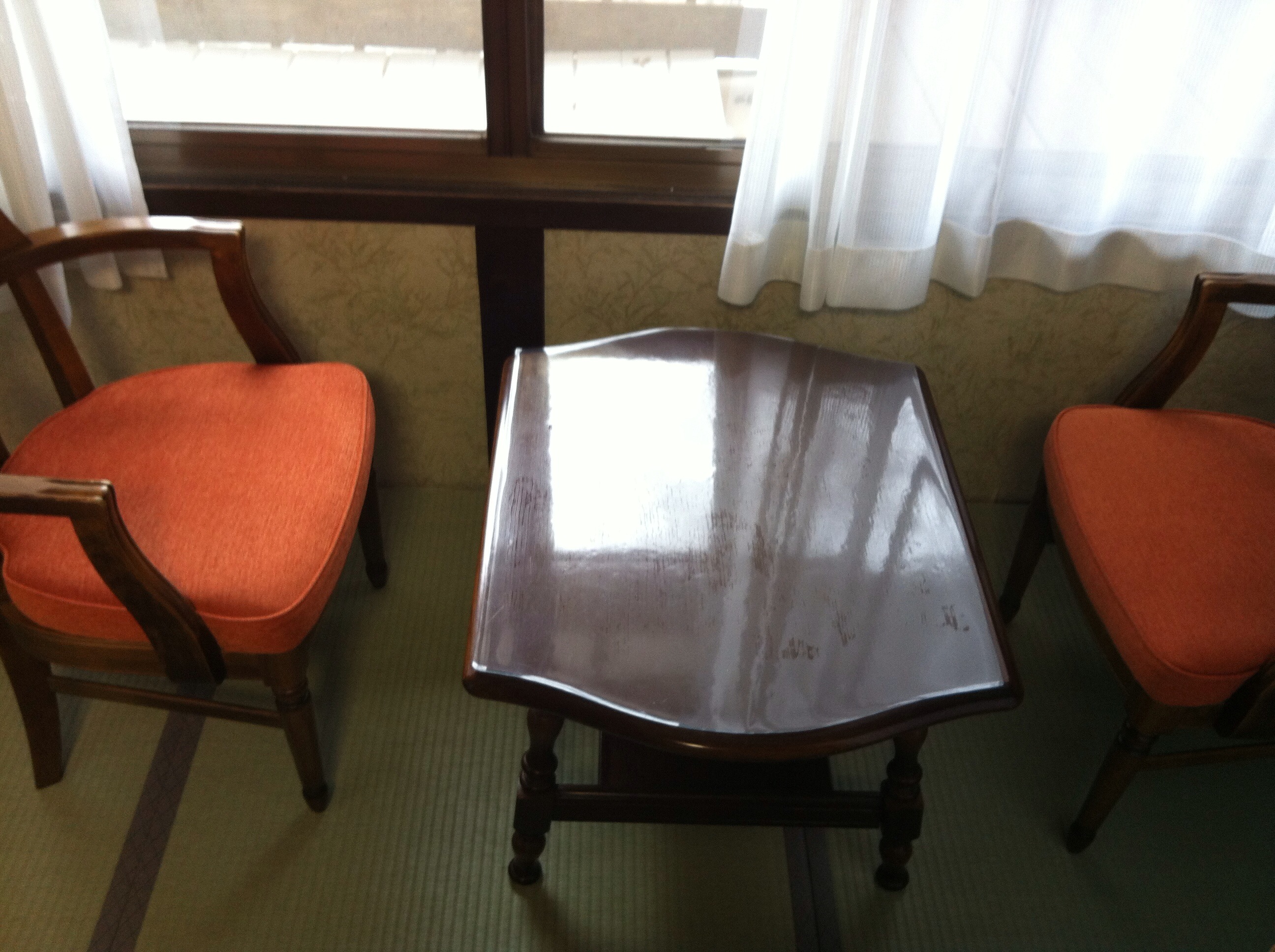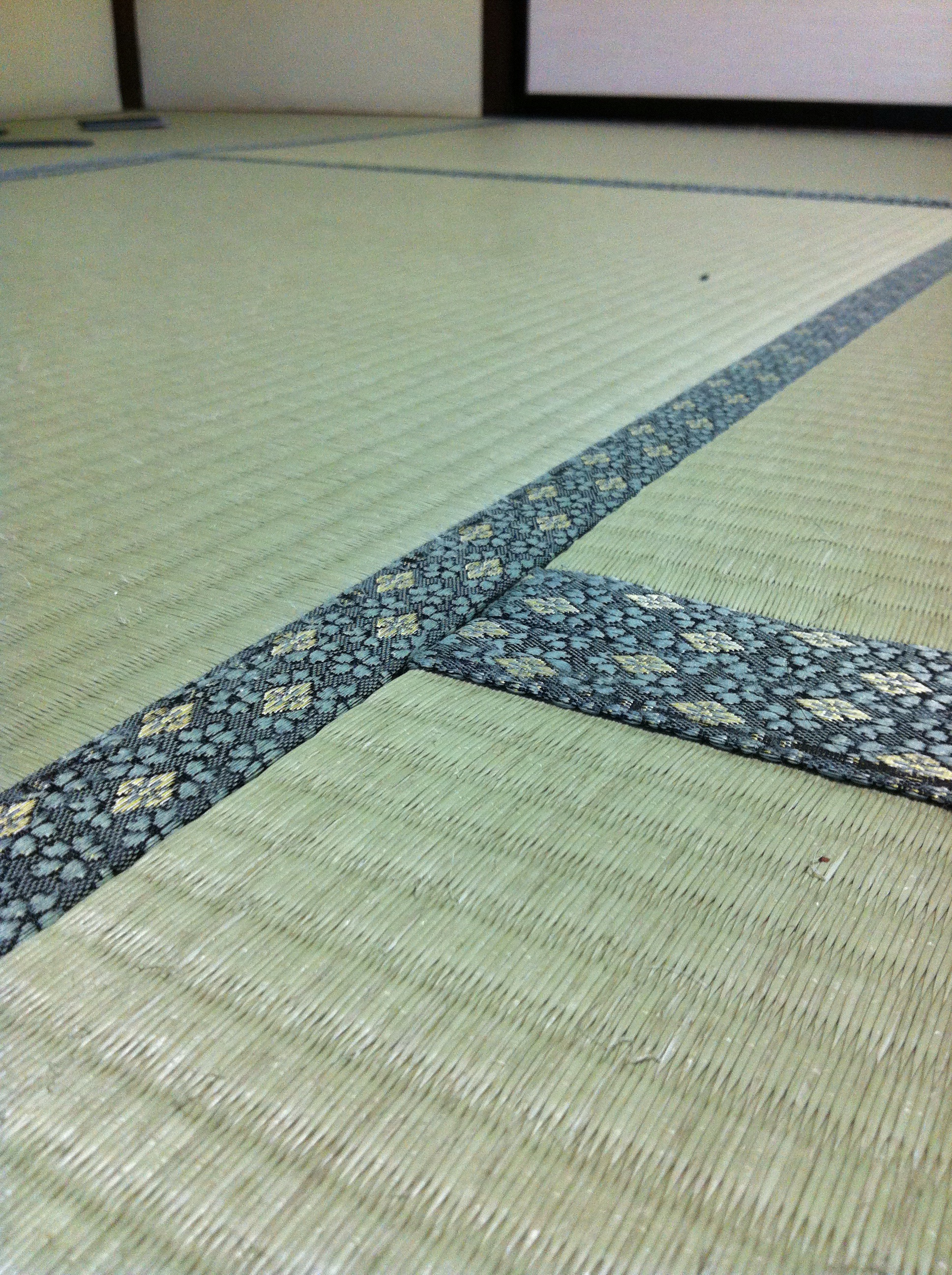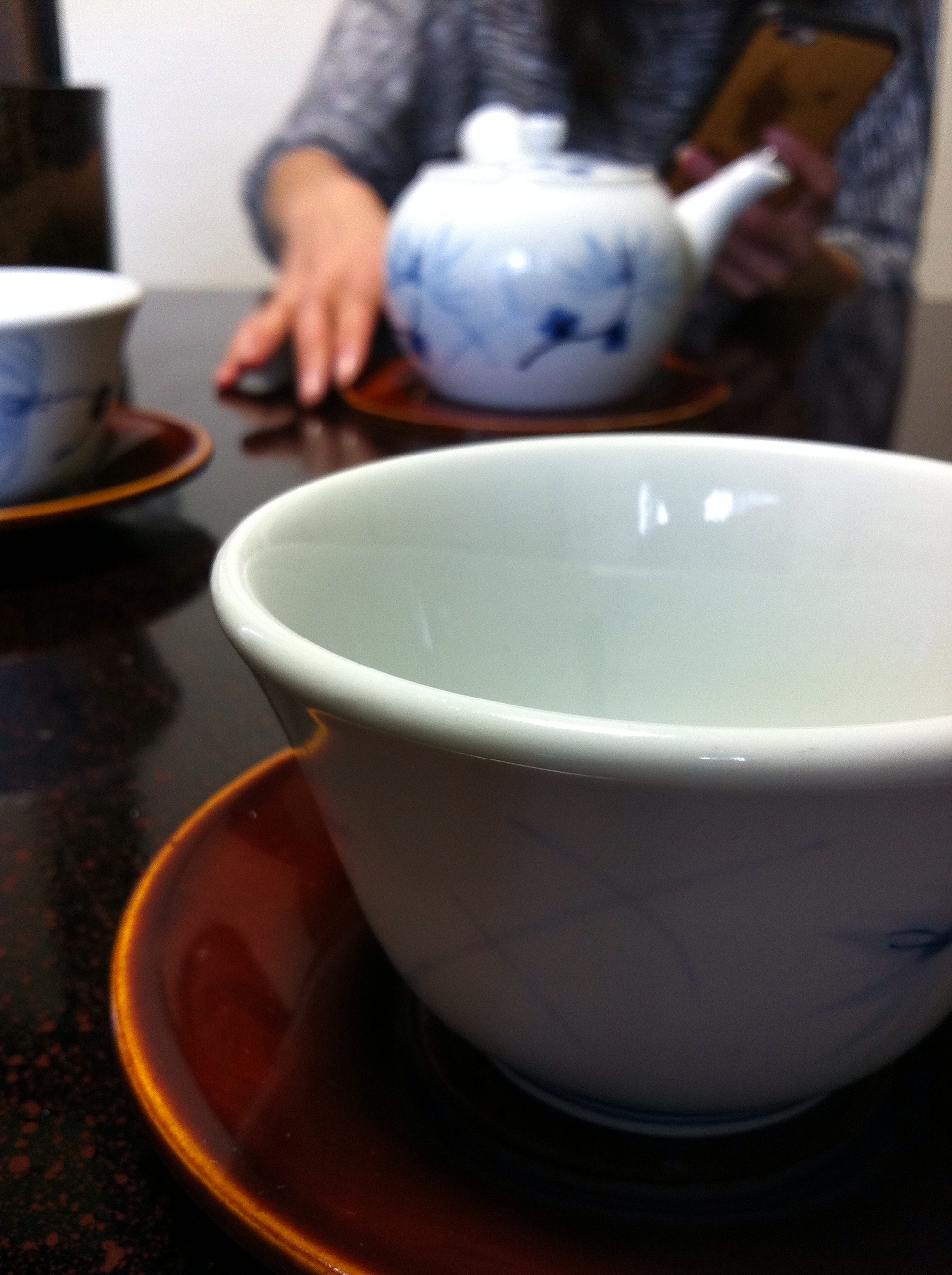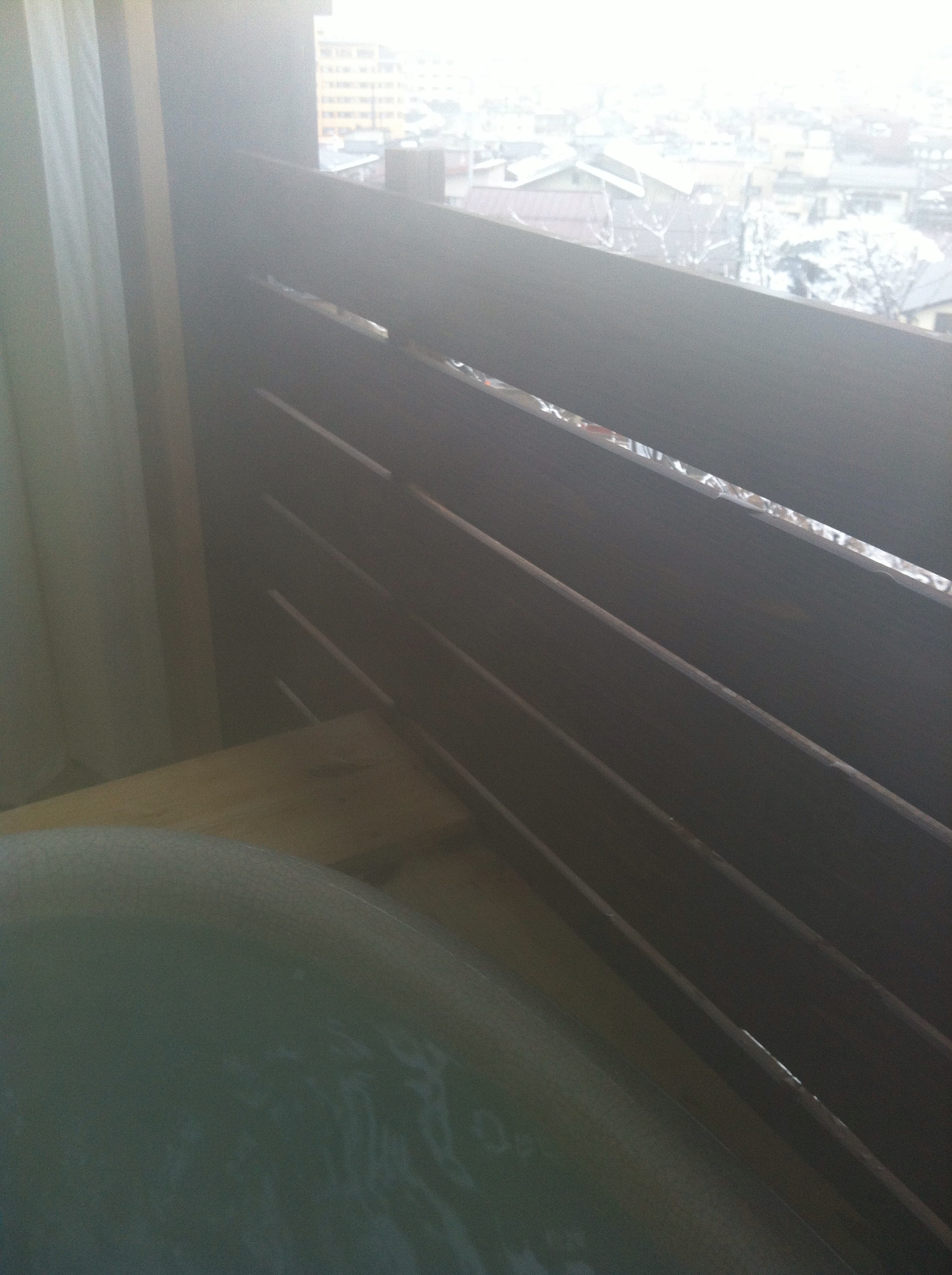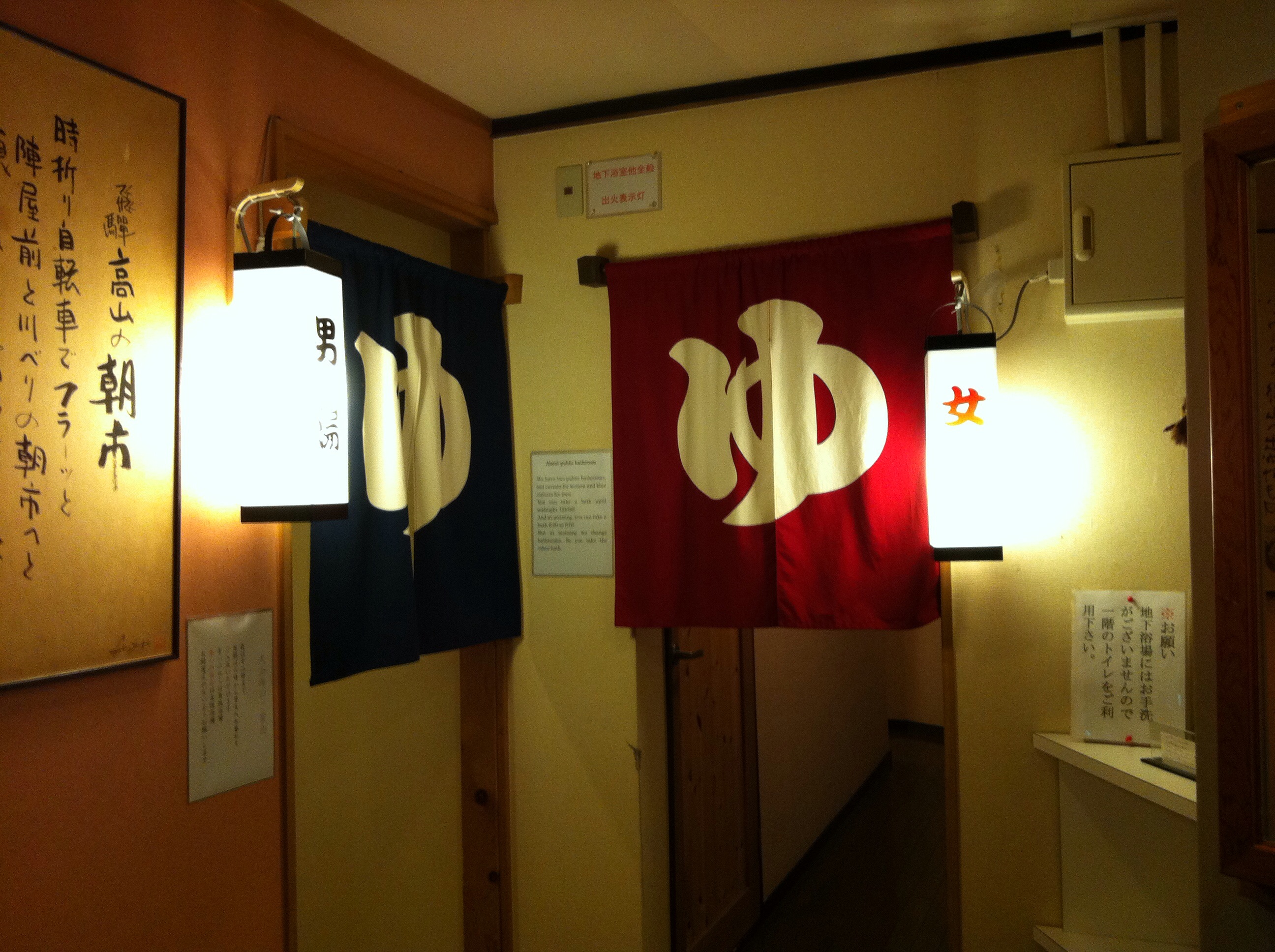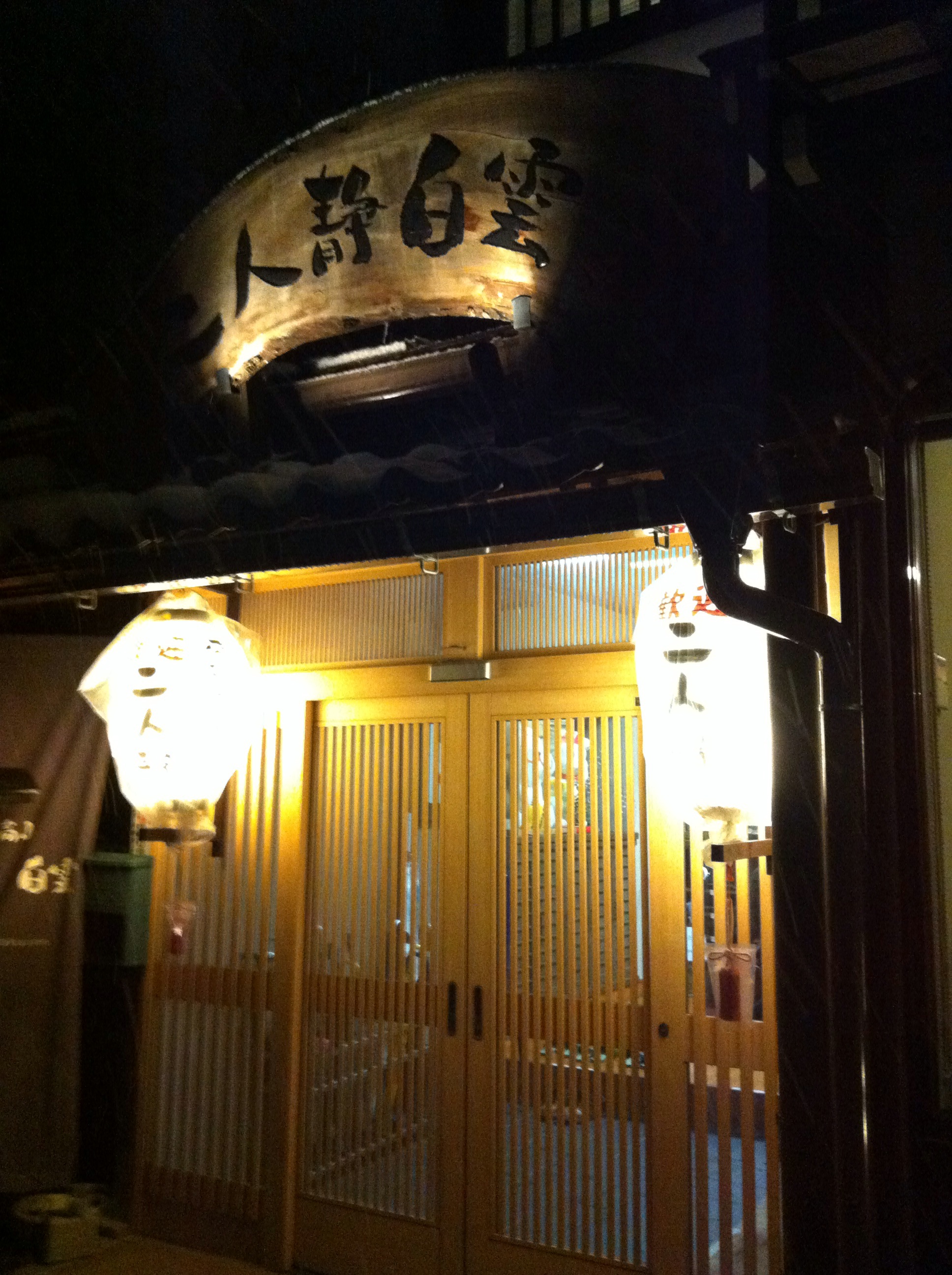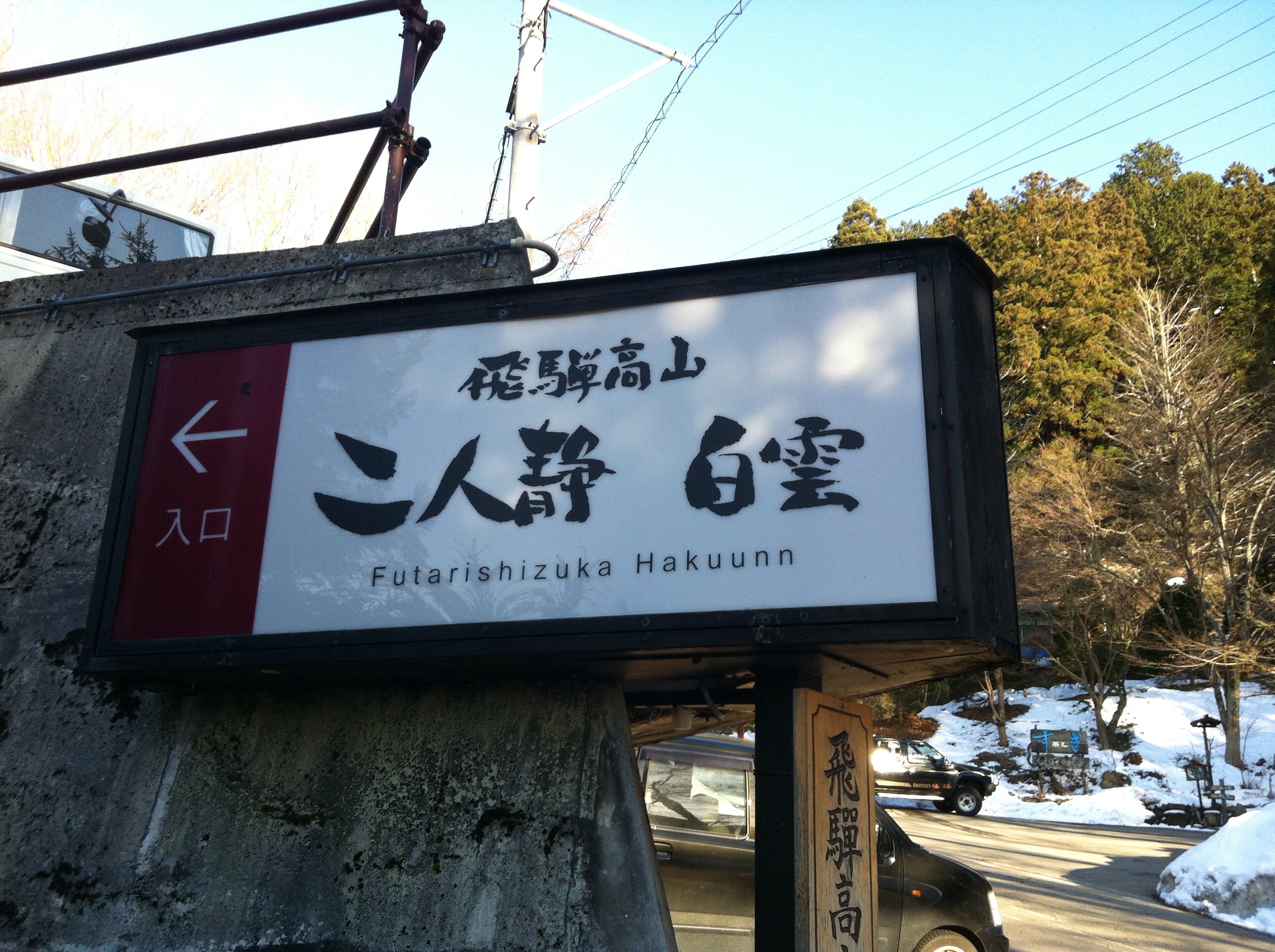 We went to the Miyagawa morning market, but there wasn't much there since it was snowing. We did end up trying an egg marshmallow because you can never resist the food in Japan. We bought some strangely delicious apples at the other morning market in Jinya-Mae.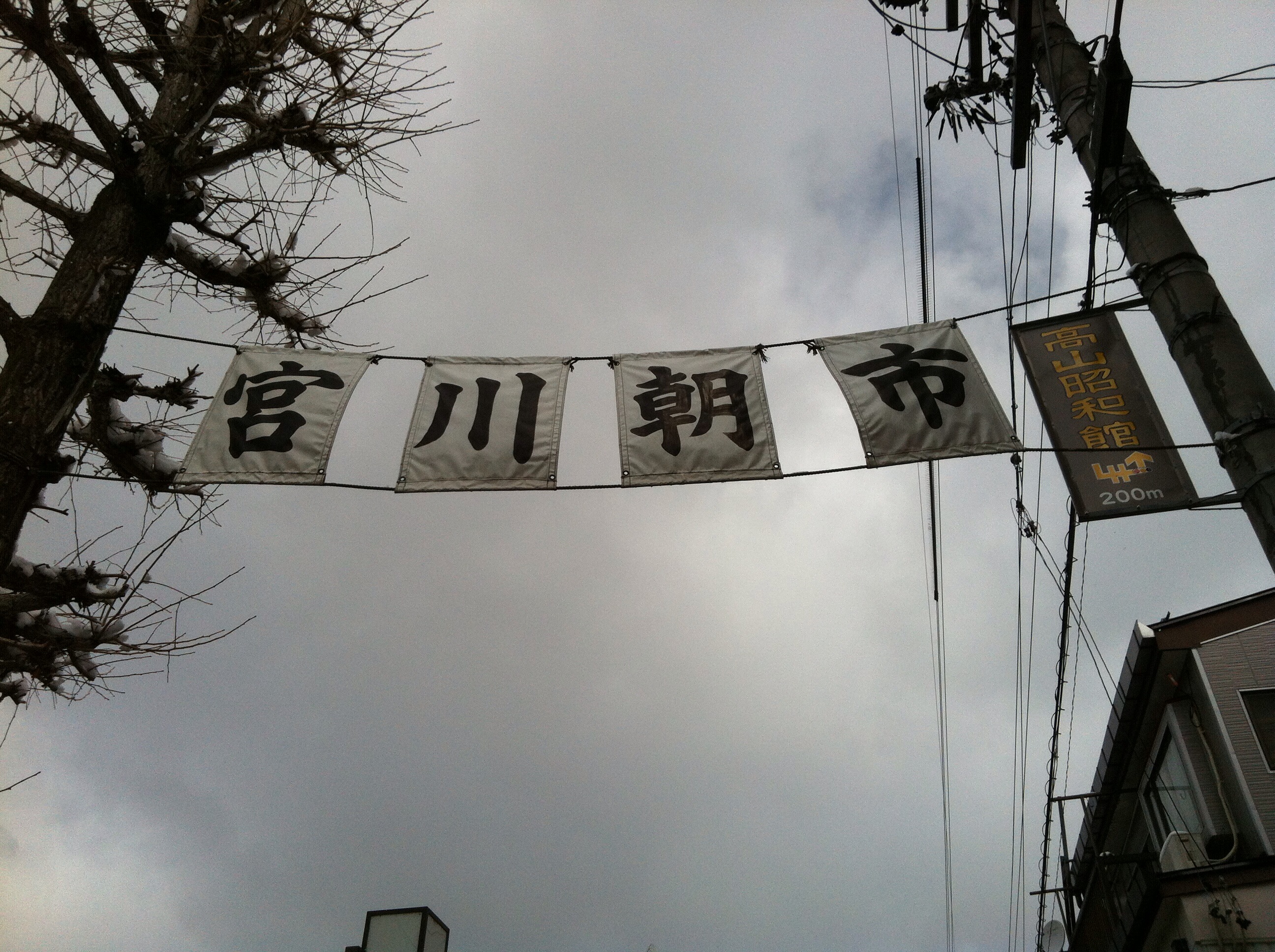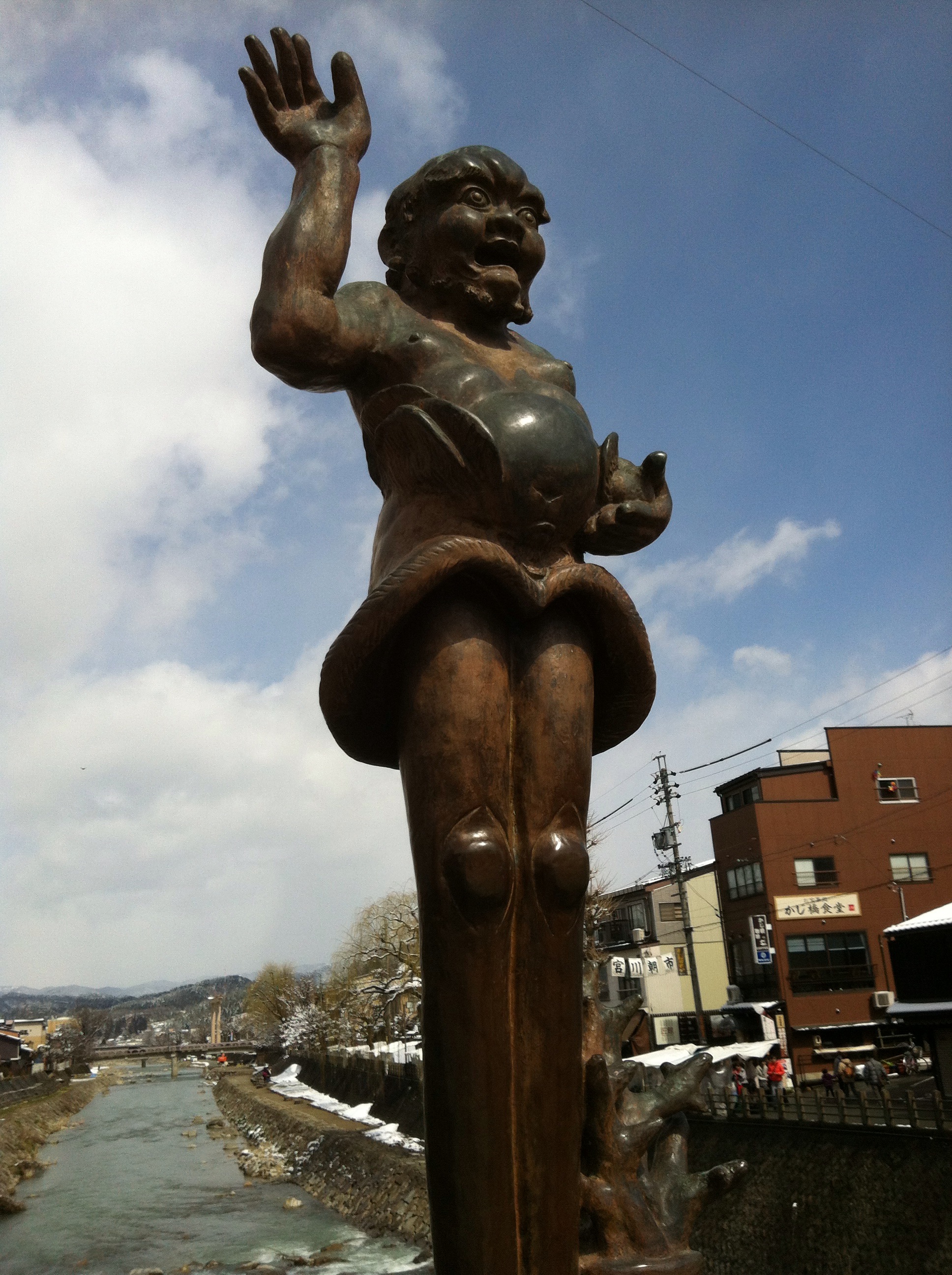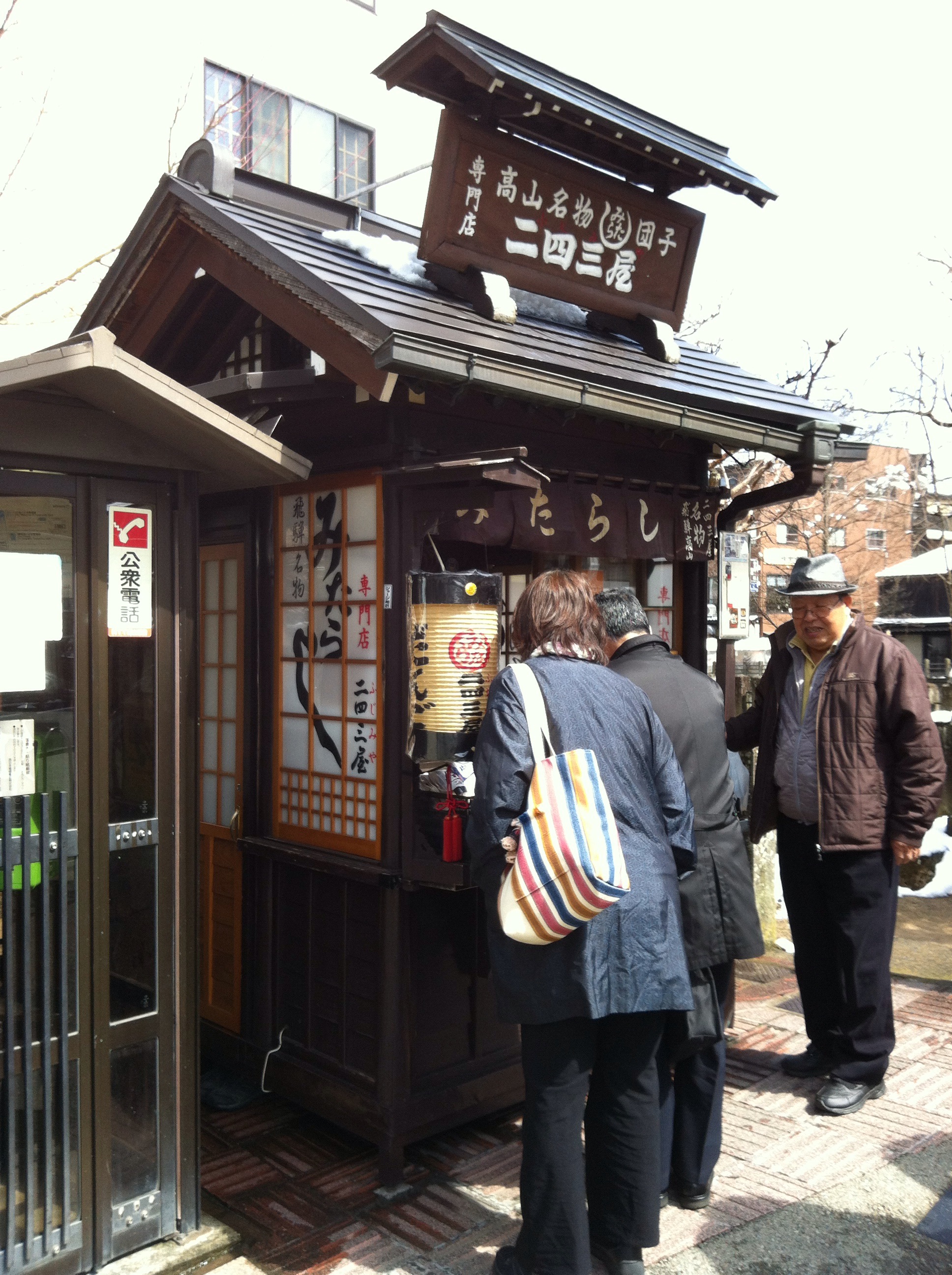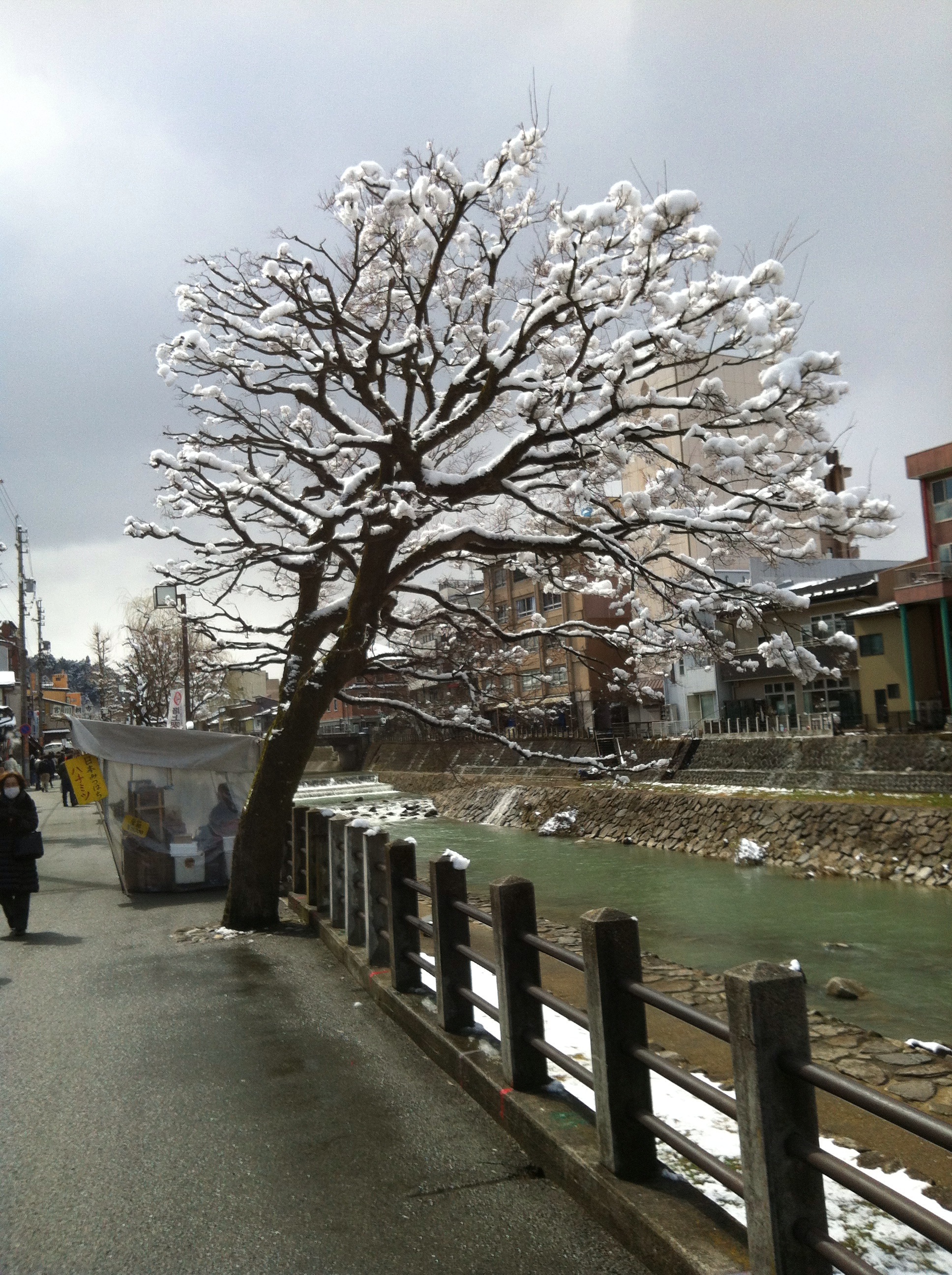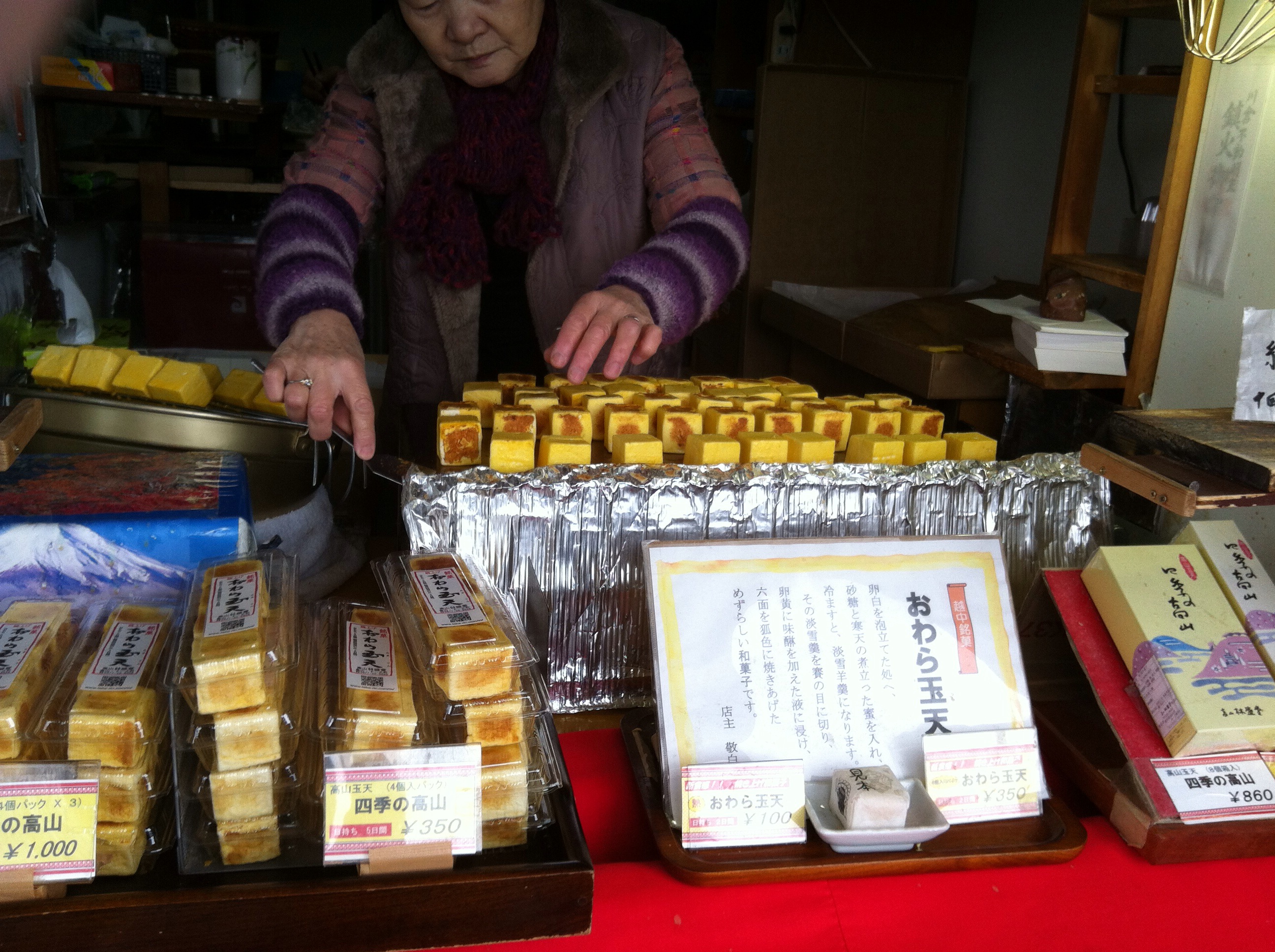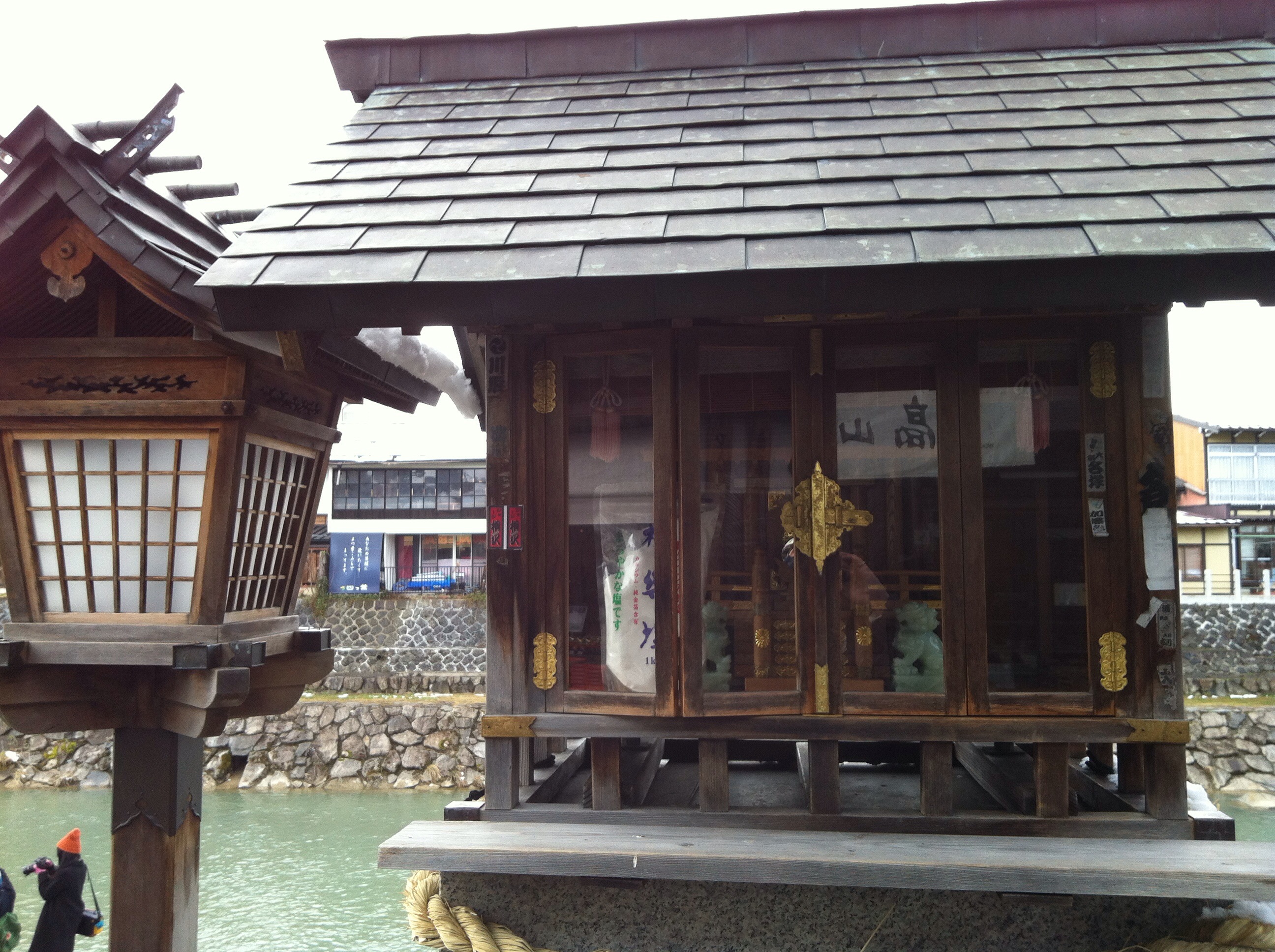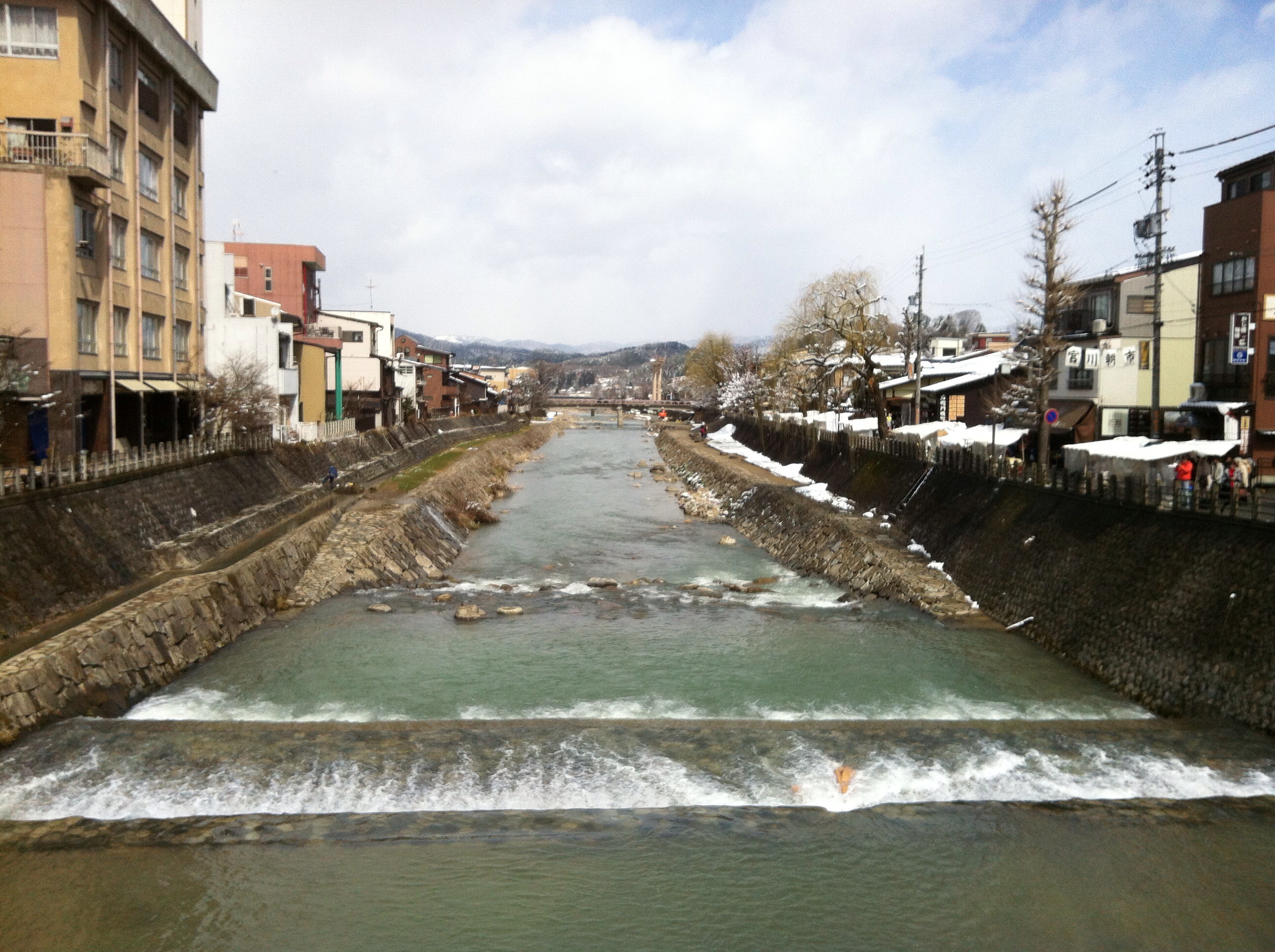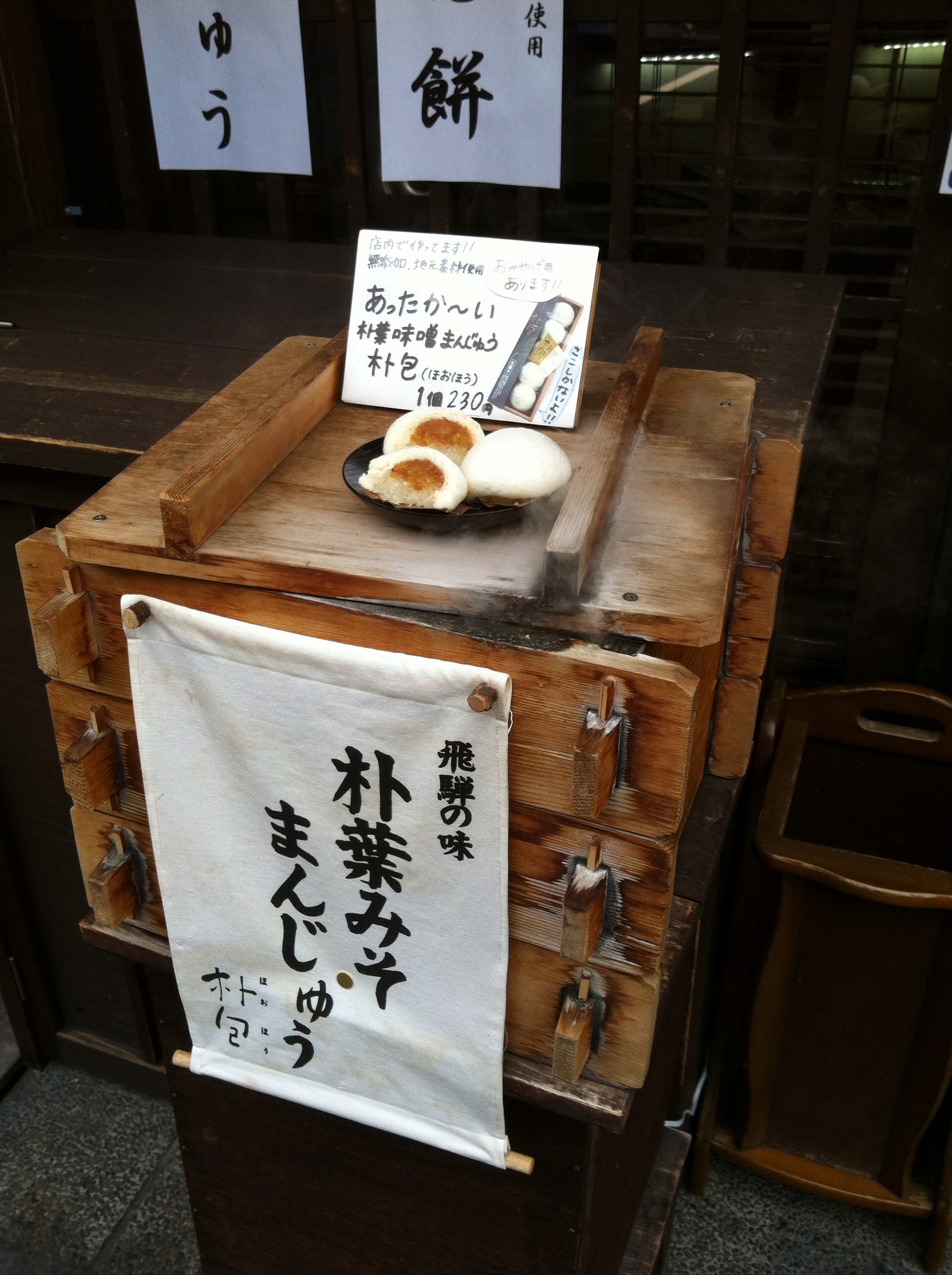 The Kitayama walking course brought us to some local shrines, a bit of green space, and tour of the local neighborhood. Obviously we had to say hi to a local Shiba Inu.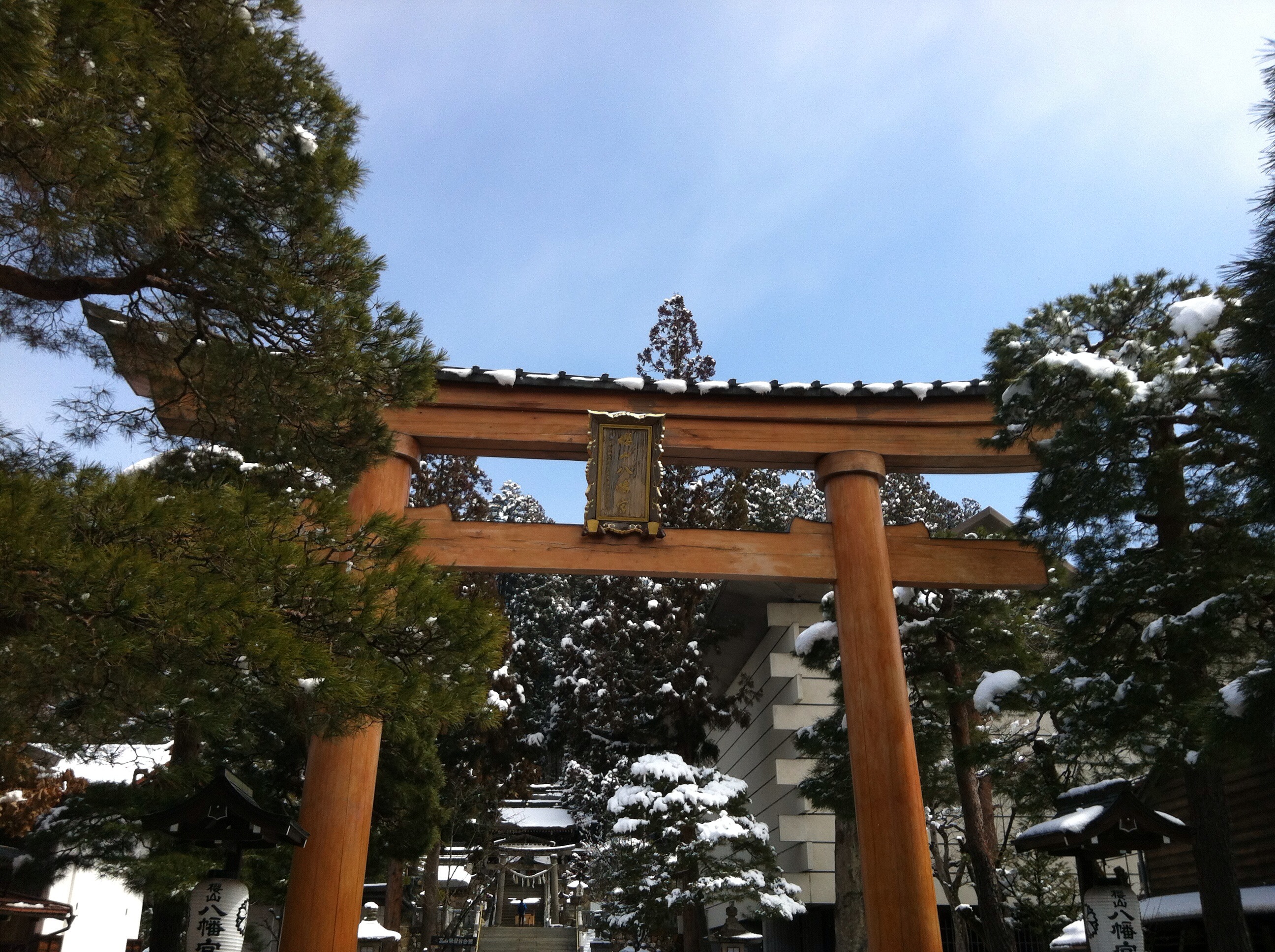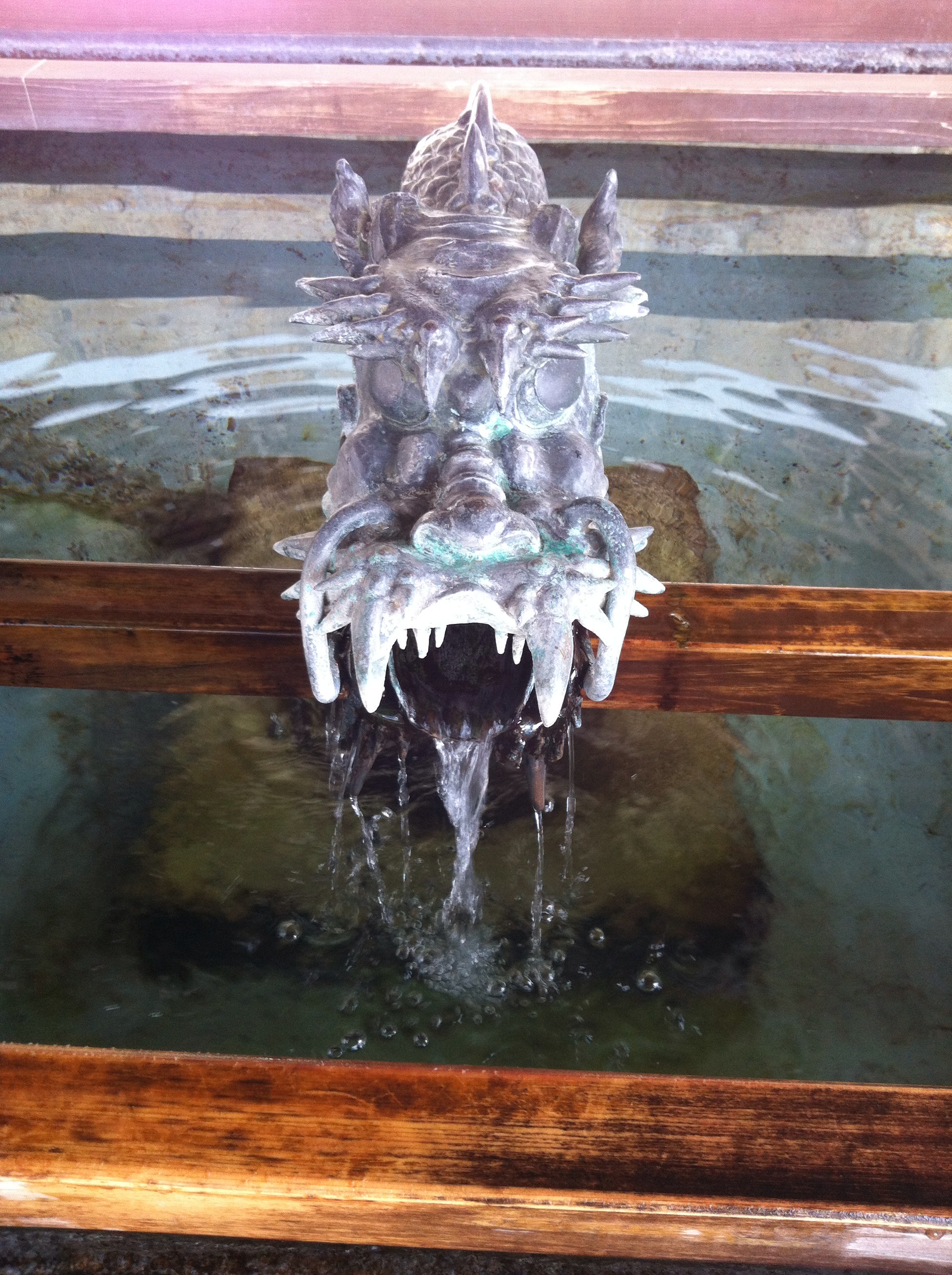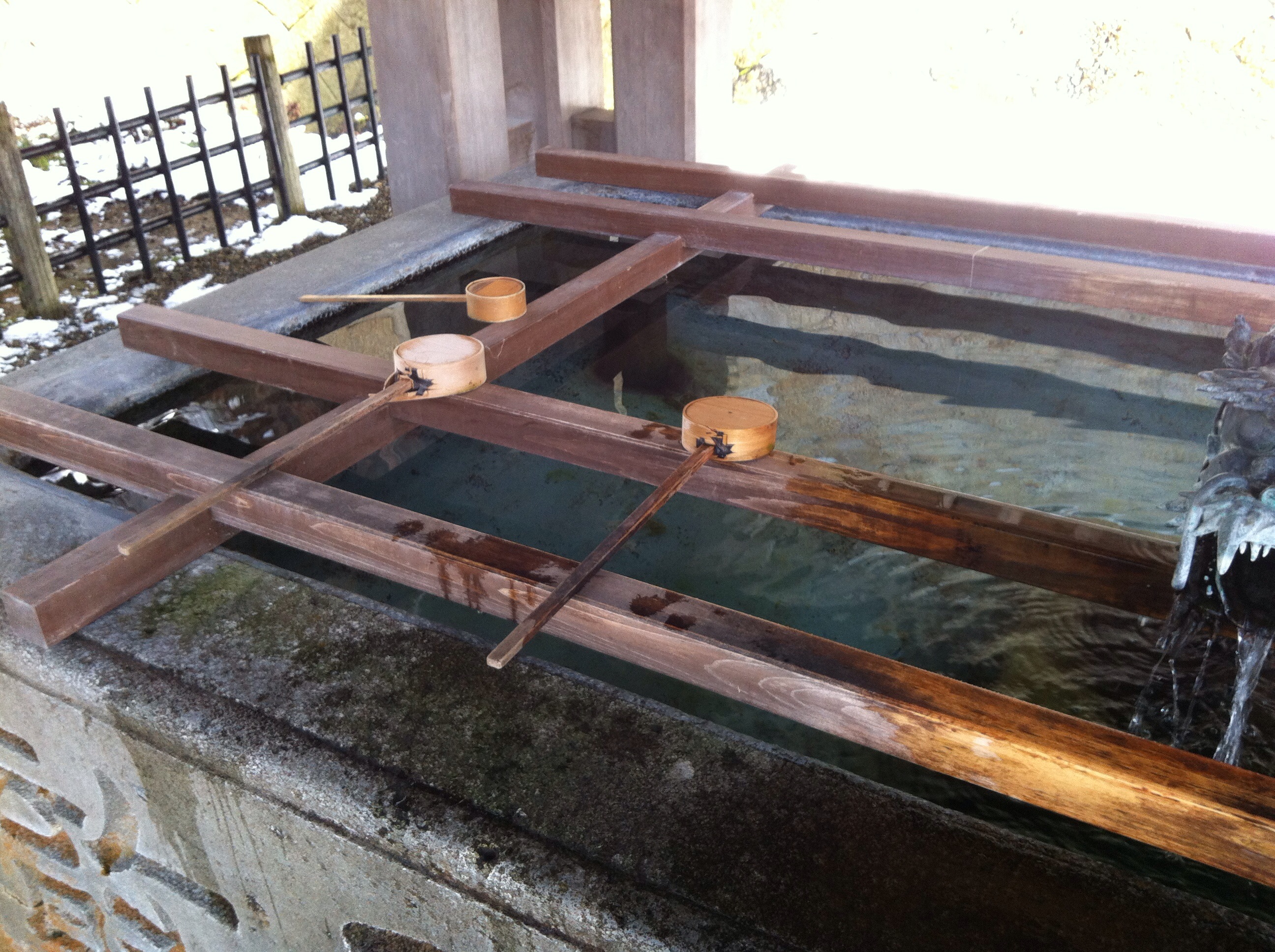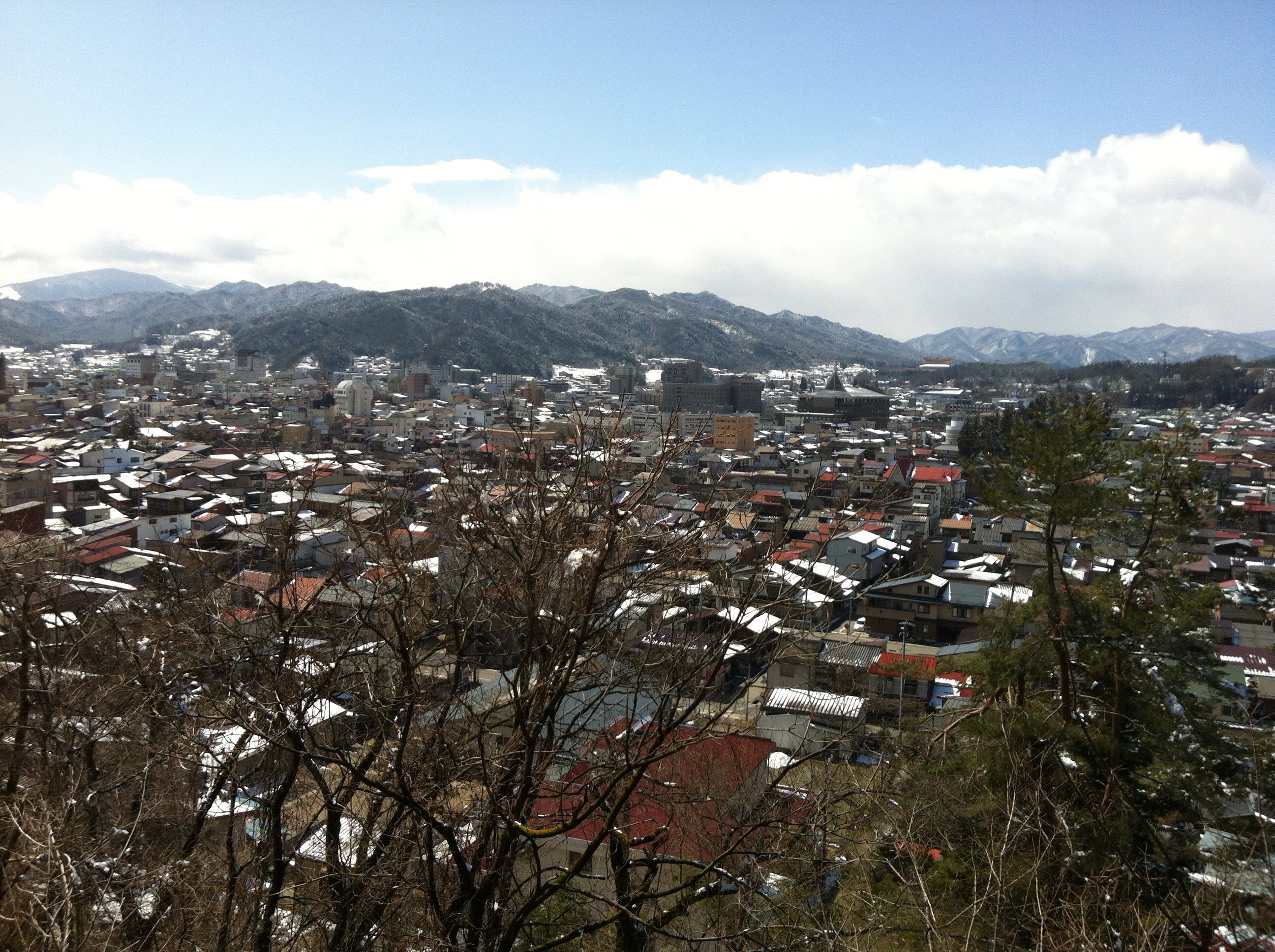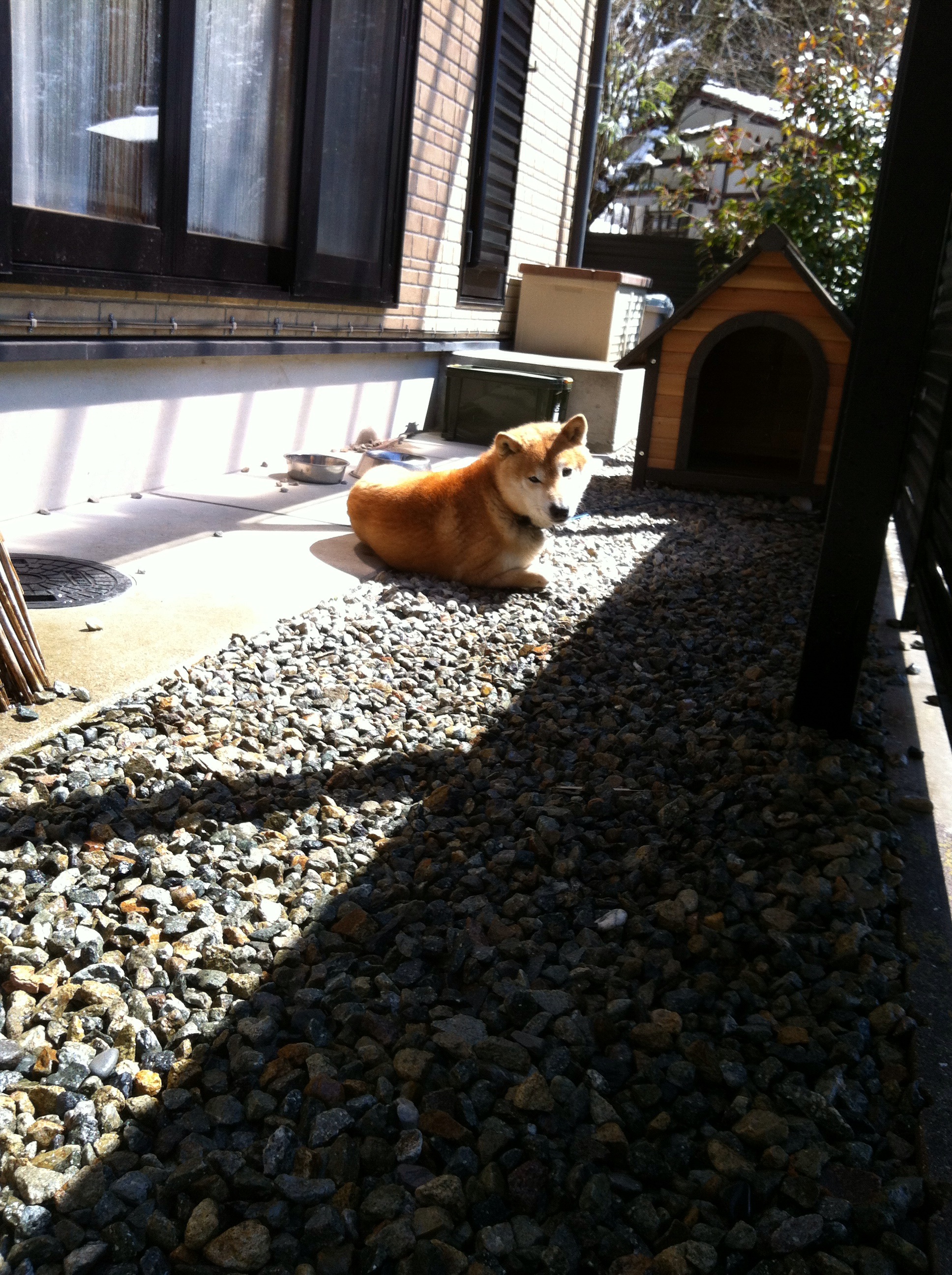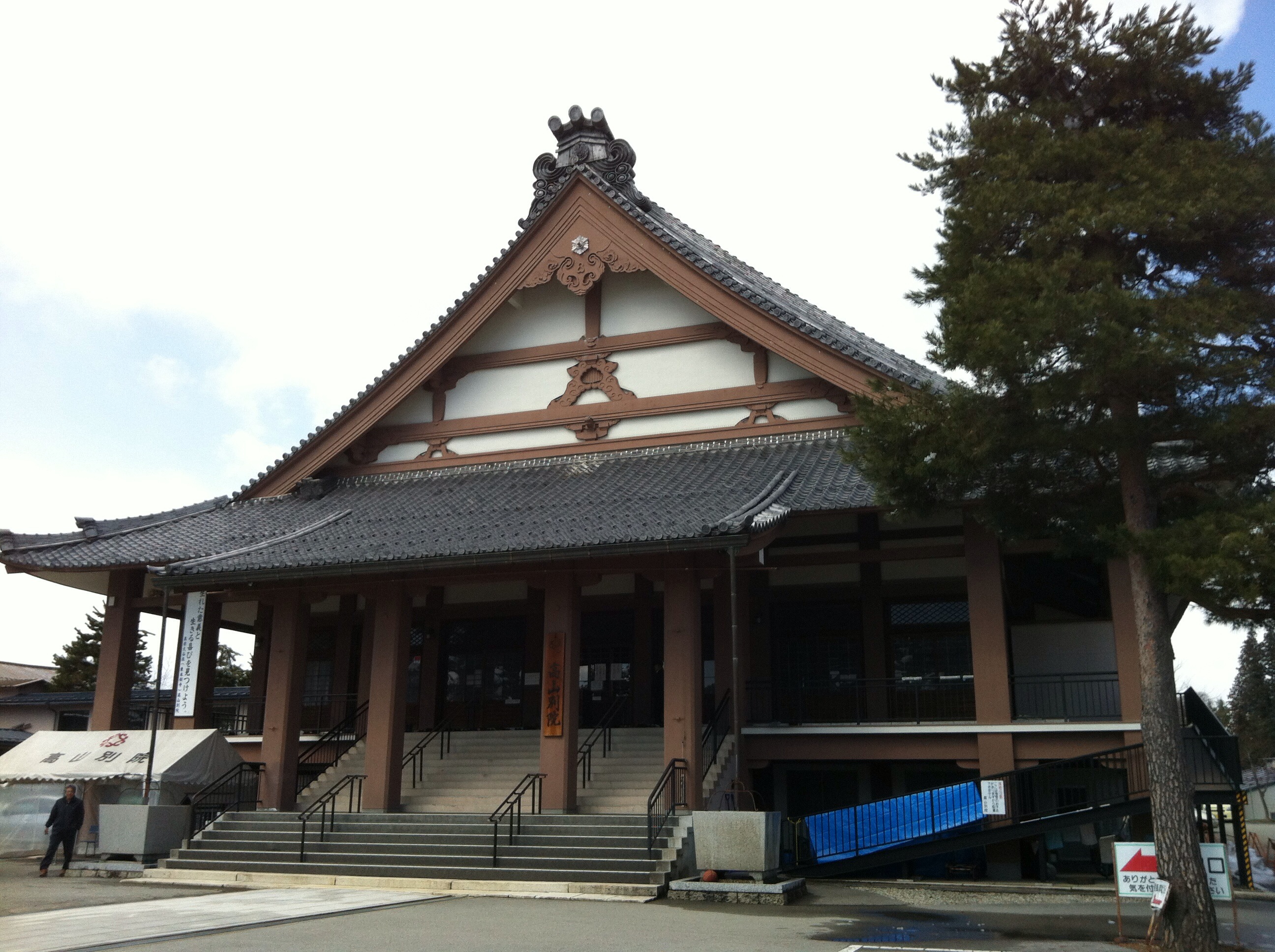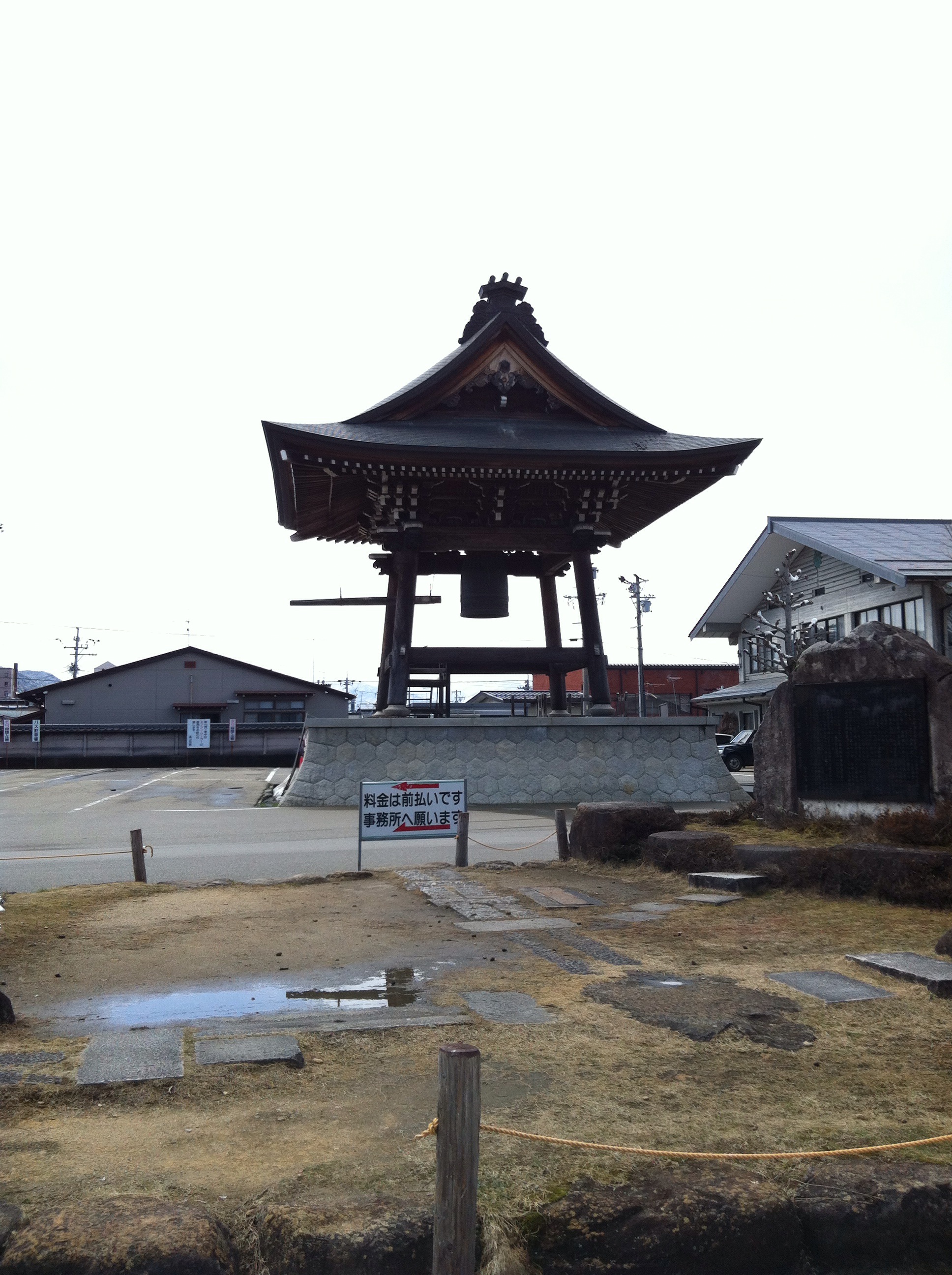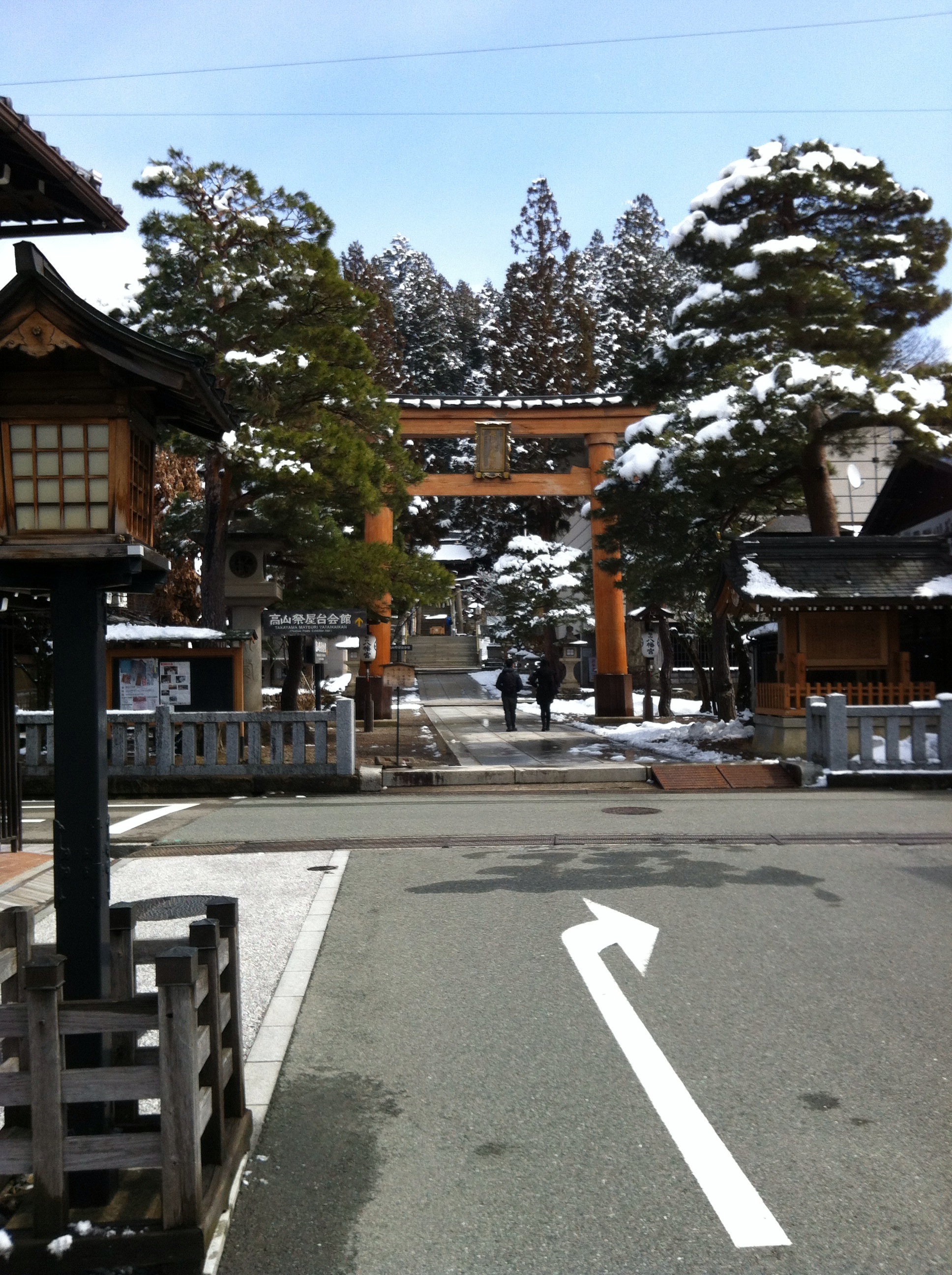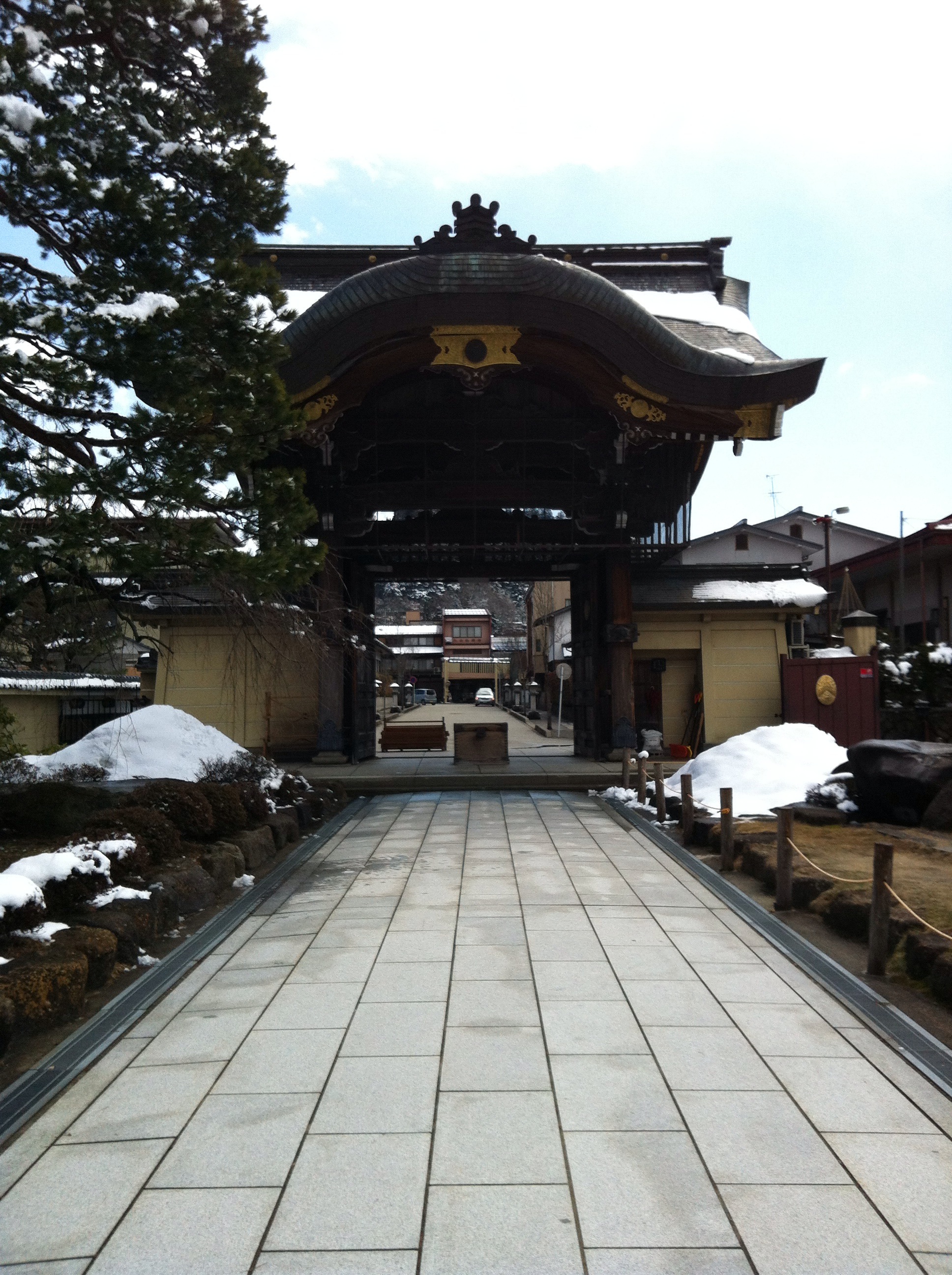 The path around Shiroyama park was a less pleasant one. When we were on our way to Takayama, a sudden snow storm hit us and it produced wet heavy snow. While Takayama is known for getting a lot of snow during the winter, Shiroyama park was devastated with lots of fallen trees and blocked pathways, similar to that snow storm we saw in Calgary back in September 2014.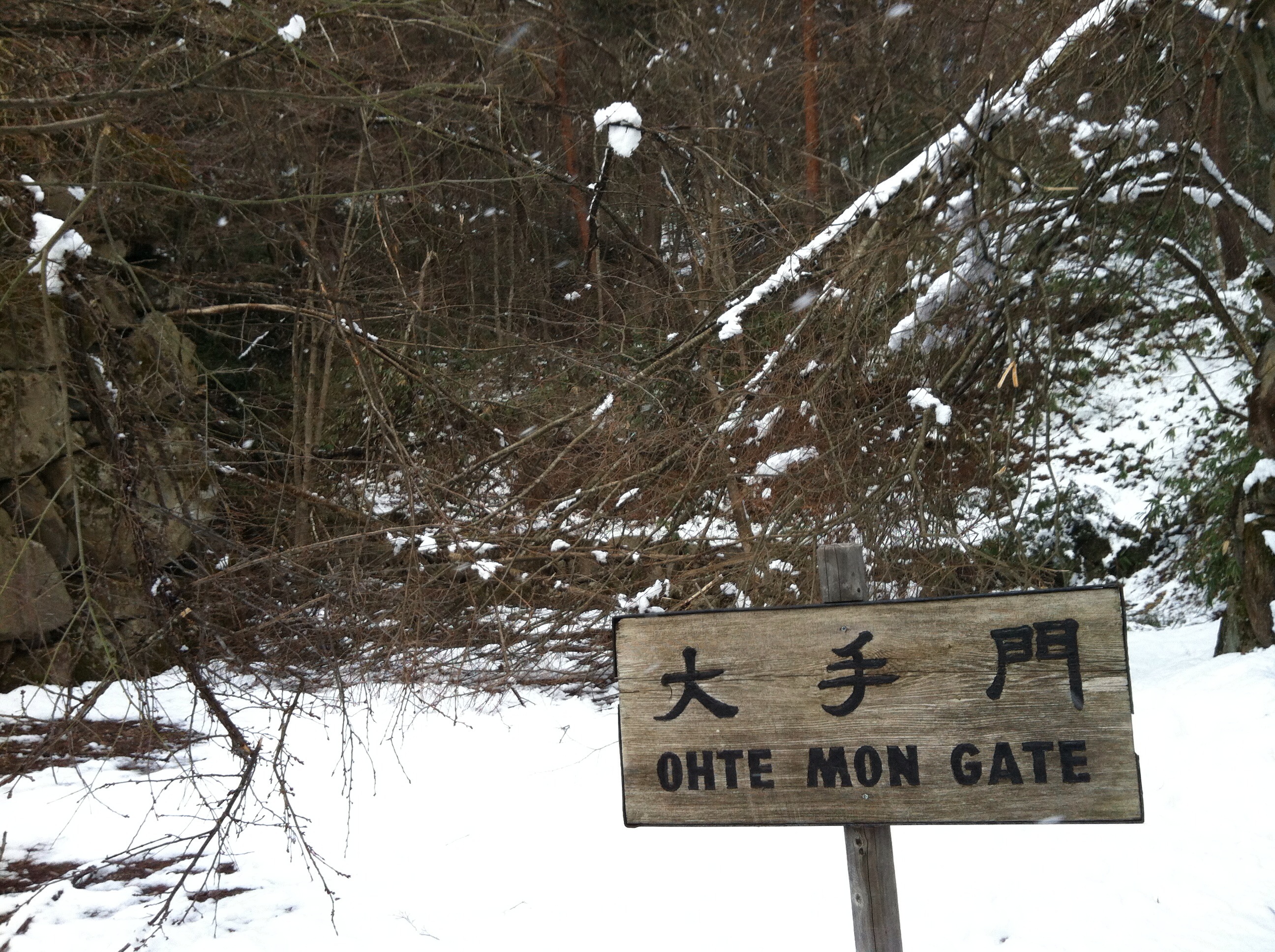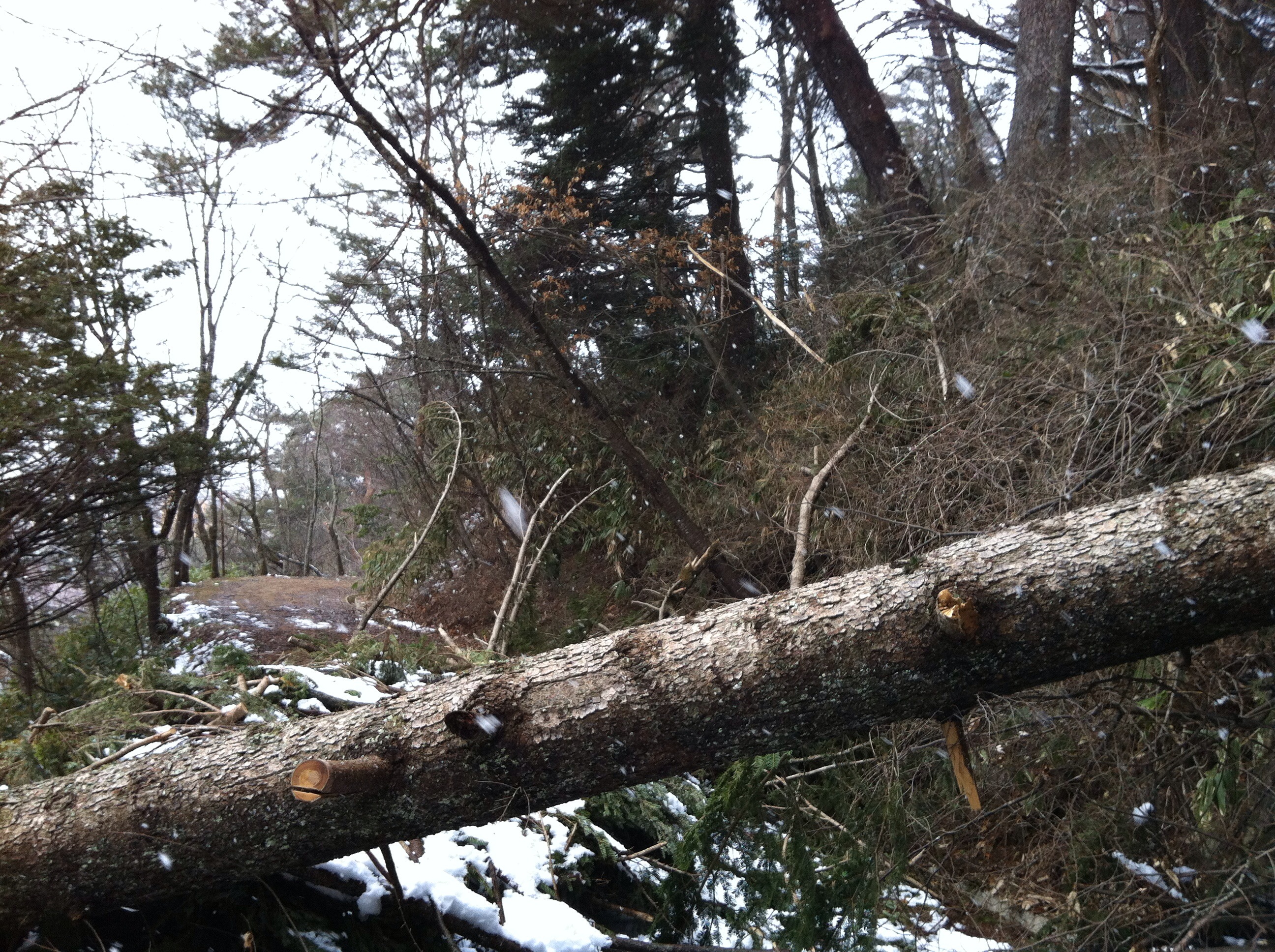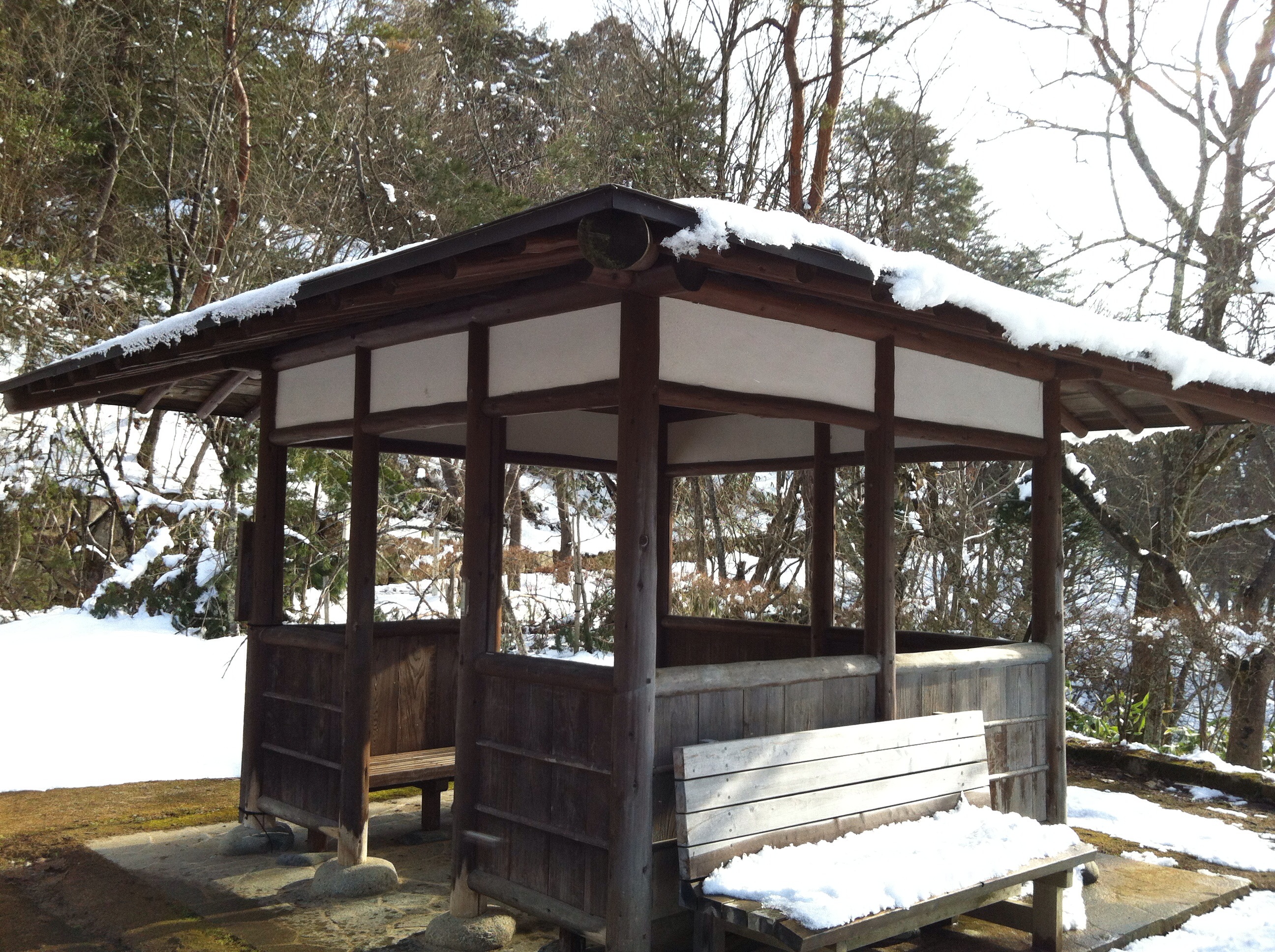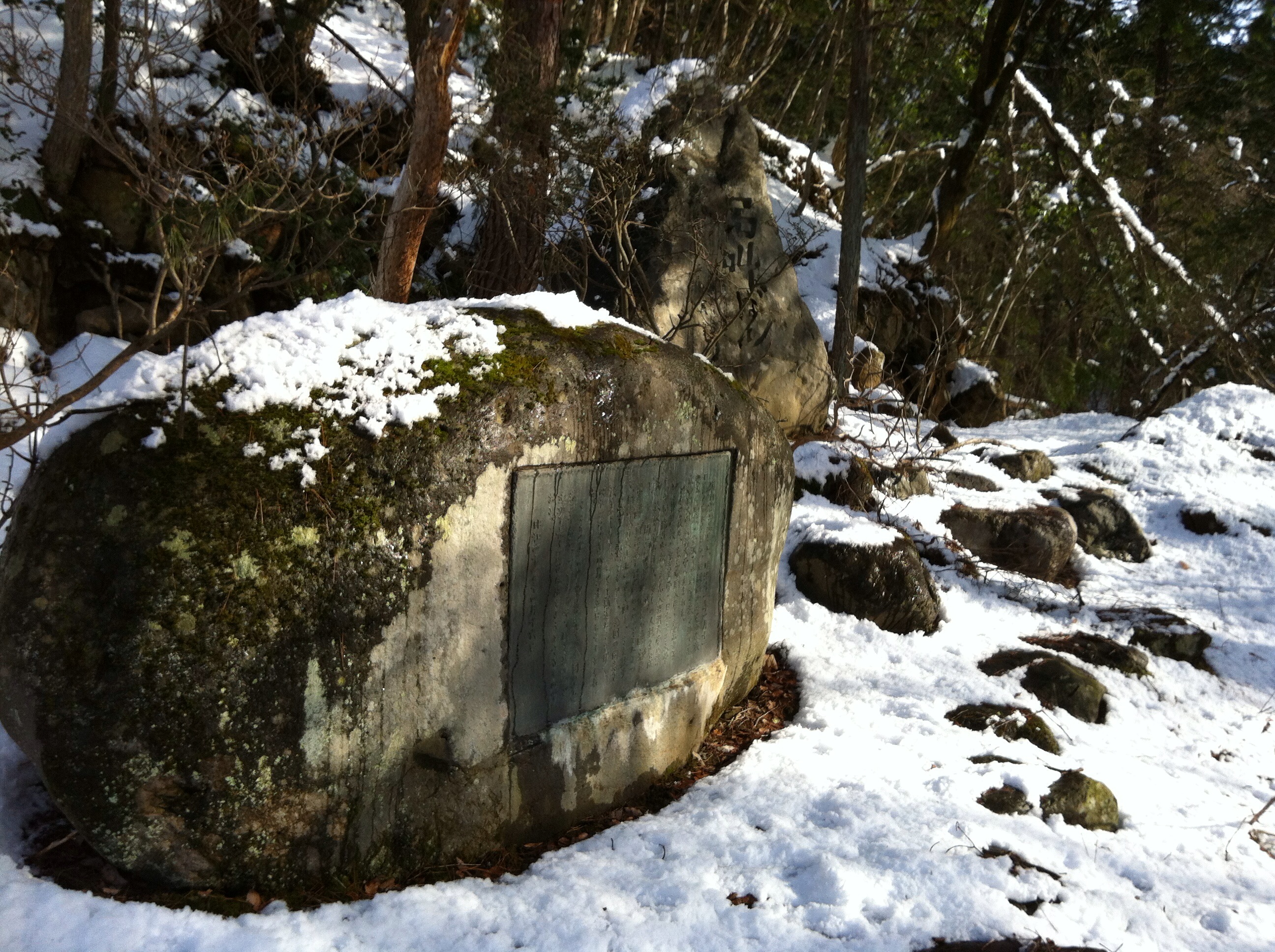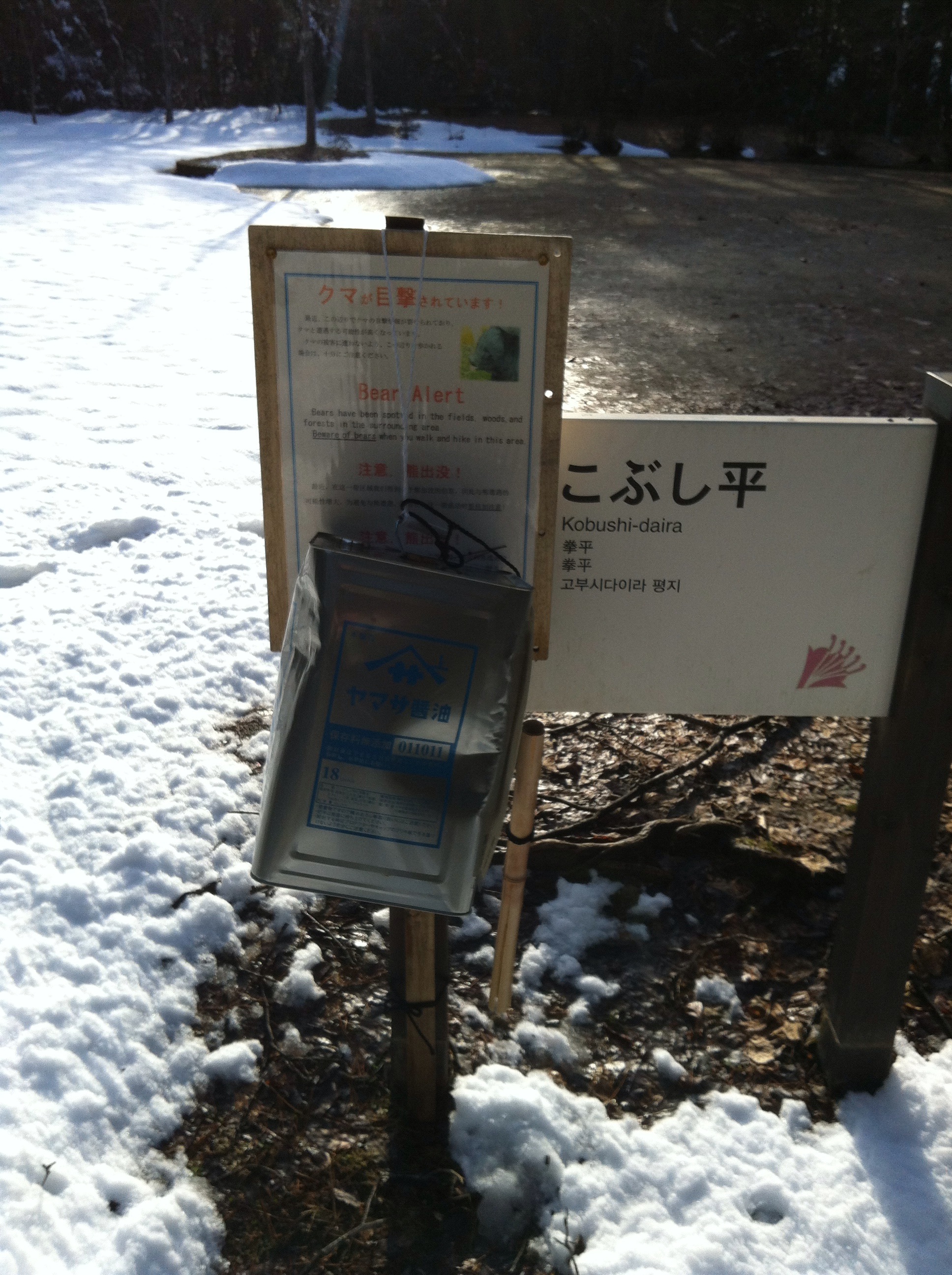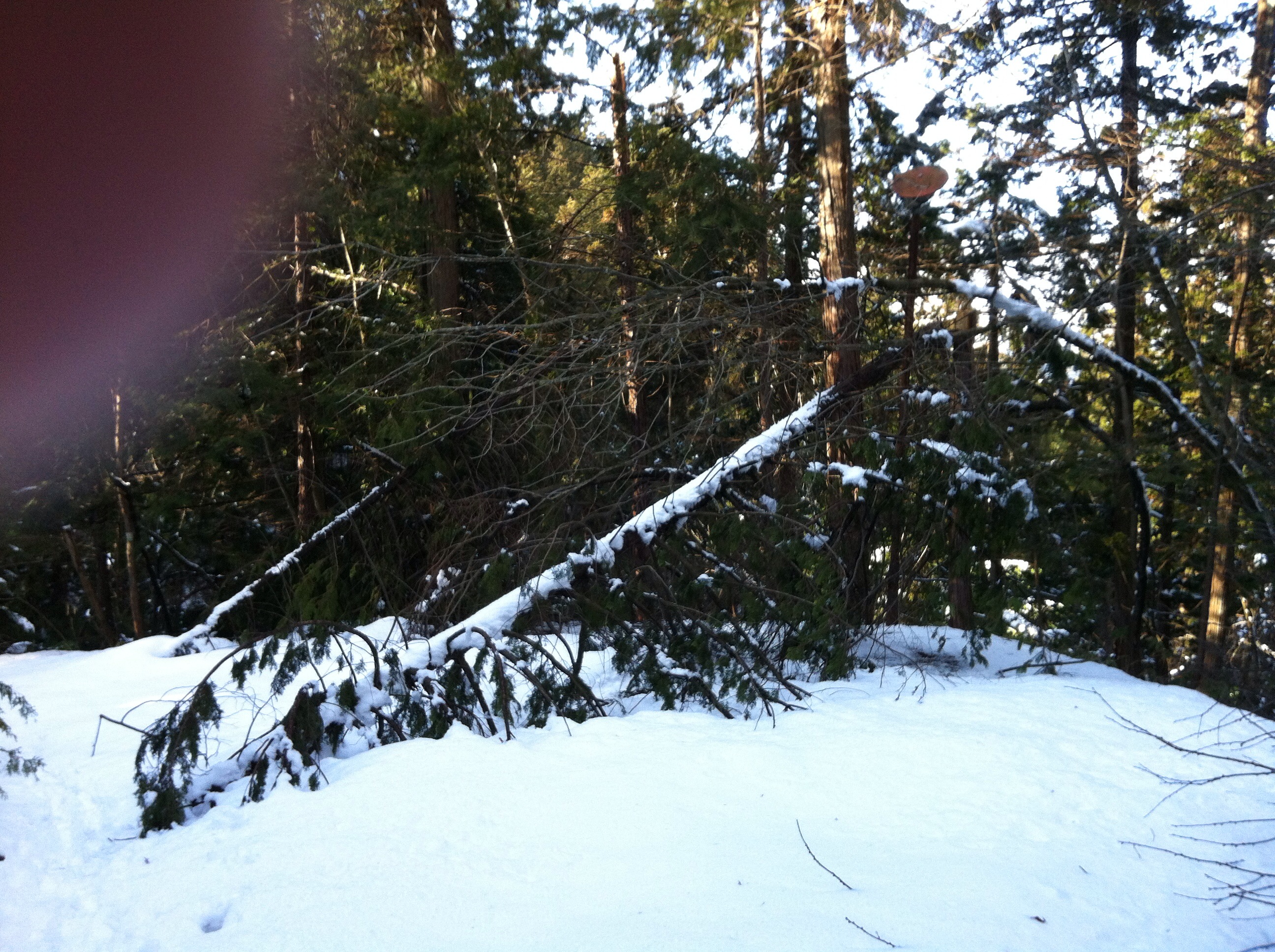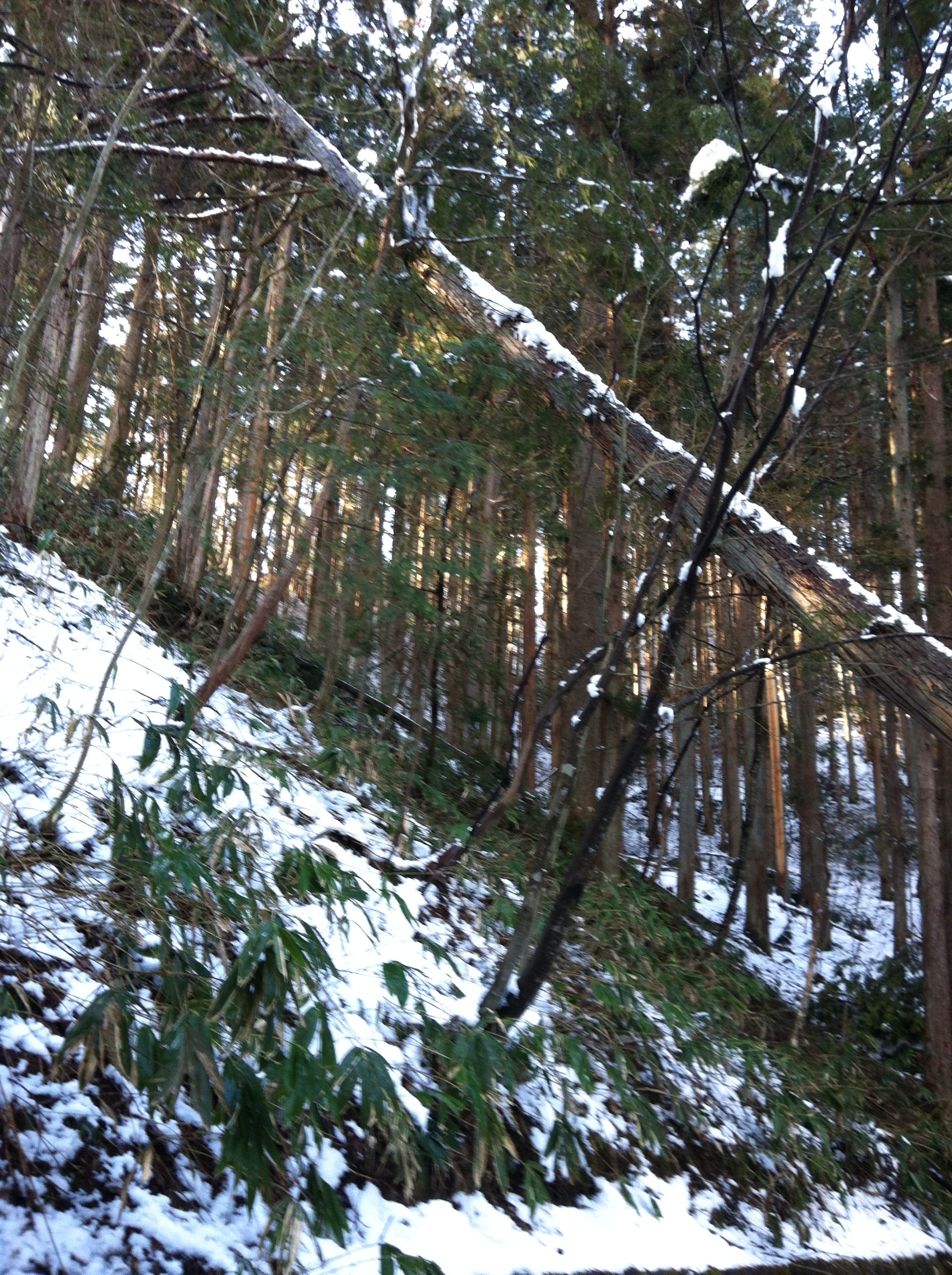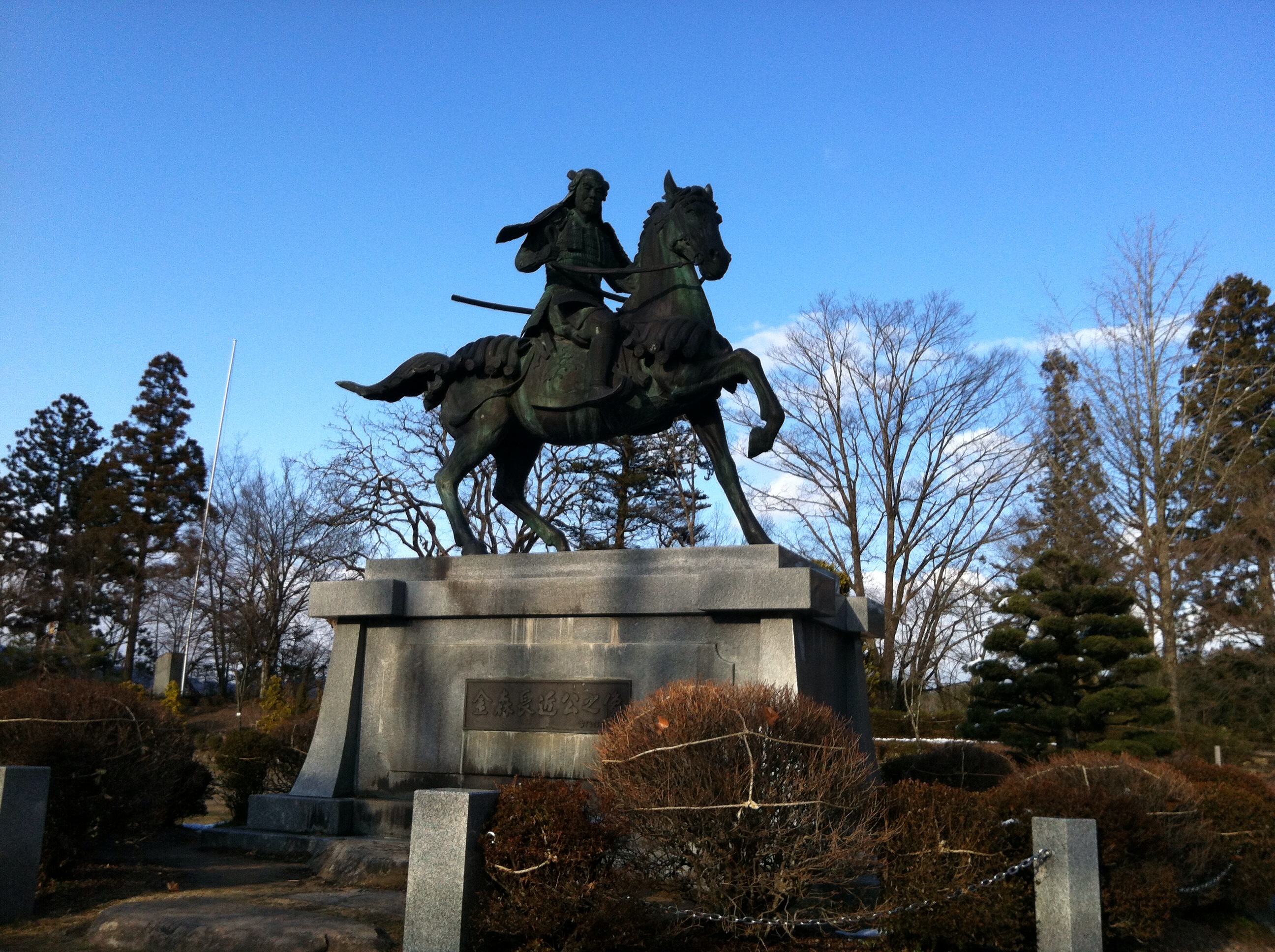 The food in Takayama is great. Takayama is located in the Hida region, which produces Hida beef. This type of beef is very high quality similar to Kobe or Wagyu, and is know for its marbling. It's expensive, but it melts in your mouth and is extremely tender. It's a definite must try if you're up here. Pair that with locally brewed Hida beer and you have a winning combination. We also got to try some local buckwheat soba noodles which are also extremely fresh and tender. I got a tempura and prawn soba noodle which tasted like heaven. Breakfast comes with our stay in our ryokan so each day we are treated with a different Japanese meal. It's all prepared once you step into the main dining area. This type of Japanese food as I've discovered is not for everyone, but if you can step slightly outside of your comfort zone, I guarantee it will taste great.